Skinny Salamander
The California Slender Salamander is quite common. It has an elongated body and tiny legs.
Click here to see another pic


"A" is for Alligator
Southern Alligator Lizards were seen in rather large numbers.
Click here to see another pic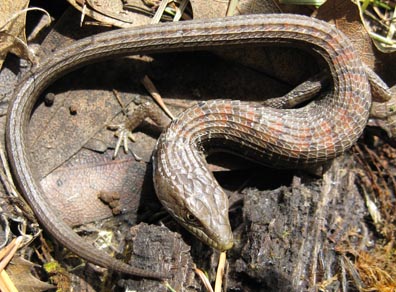 Awesome Orange
This Alligator Lizard had some nice orange markings.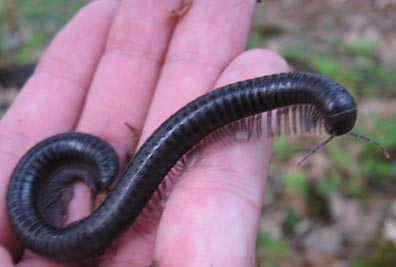 Thousand Legger
Big millipedes were enjoying the damp conditions.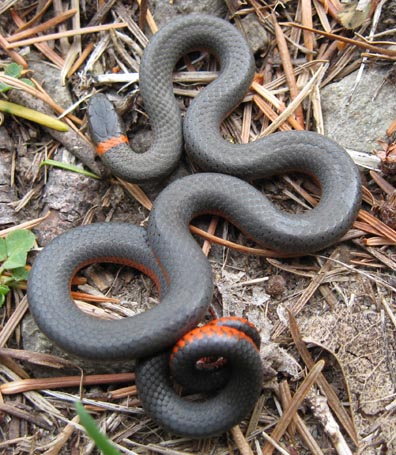 Ringer
The first snake that I found on the trip was this little Ringneck.
Click here to see another pic

Colorful Creature
The Ensatina is a highly variable salamander, displaying a variety of colors and patterns.

Big Bad Bug
Jerusalem Crickets ain't that pretty at all.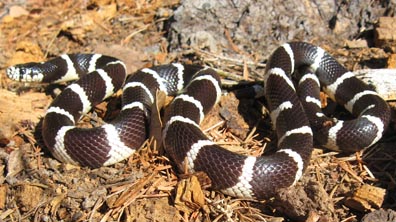 King of Snakes
California Kingsnakes are powerful constrictors that often eat rattlesnakes.
Click here to see another pic