While visiting southern Illinois, I had several instances when I came across this plant, which belongs to the same family as mangoes and cashews. All three of these types produce urushiol, the compound that causes an itchy rash.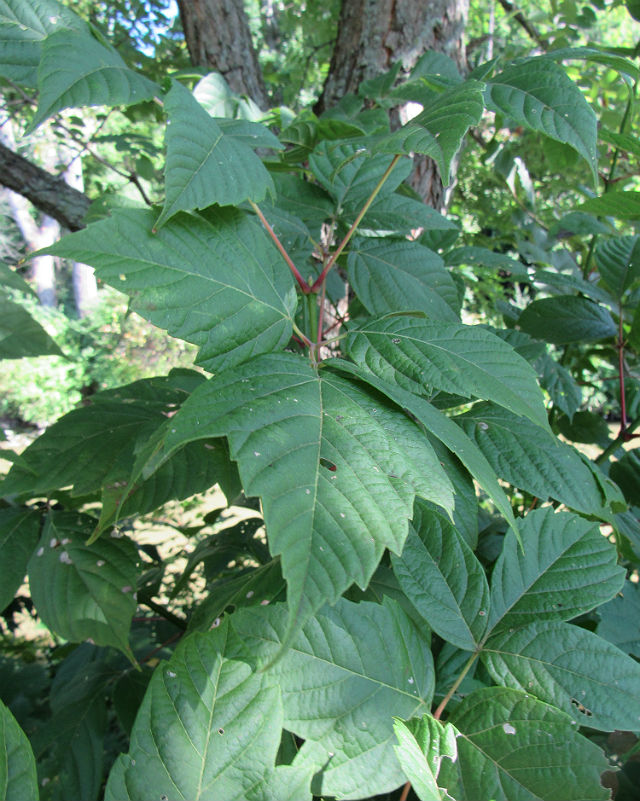 Every part of the Poison Ivy (leaves, stems and roots) is poisonous, so not only should it not be touched, it should not be burned. With burning, the urushiol becomes volatilized in the smoke and you can get it in your lungs, which is very dangerous and can even lead to death.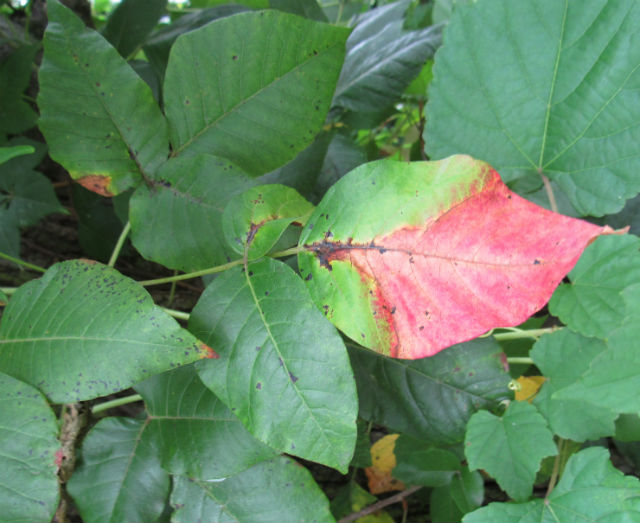 Scientists speculate urushiol evolved as an antimicrobial defense agent. Birds, deer, squirrels, reptiles and insects are not affected by it. In humans, contact with Poison Ivy causes a reaction known as a cell-mediated immune response. The rash it causes is a result of your immune system attacking its own skin cells.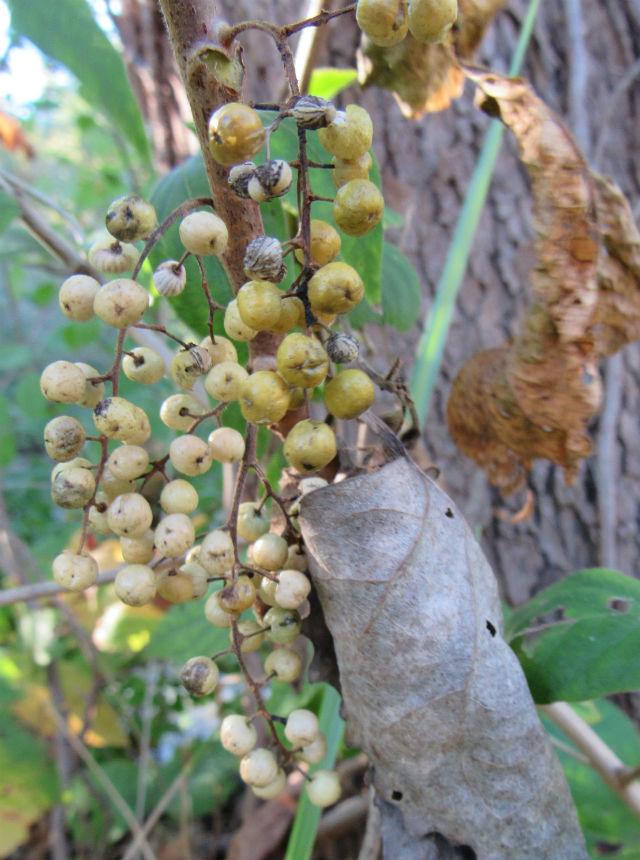 Poison Ivy fruit, called drupes, are an important food for wildlife. Over 60 types of birds eat Poison Ivy berries. Deer and insects eat the leaves.
"Leaves of three, let it be; berries white, take flight" is a familiar saying to help identify and avoid Poison Ivy, though its characteristics are very diverse and change in different habitats.
This plant often follows civilization, cropping up in disturbed sites like cut banks, roadsides and old fence rows. It prefers woodland borders and clearings and shuns the dense forest. Despite its common name, it is not a true ivy.
For those who are allergic to the plant, its benefits are often overlooked. Poison Ivy is an early colonizer, often taking hold in areas disturbed by humans and it begins the slow process of rebuilding the landscape. It requires very little nourishment or moisture and it attracts and sustains a variety of wildlife.