I caught one of Ohio's most colorful sunfish while on a recent fishing outing. Though native to most of the northeastern United States, Pumpkinseed have been introduced into other areas of North America as well as Europe. Their native range extends further north than any other sunfish species in their genus.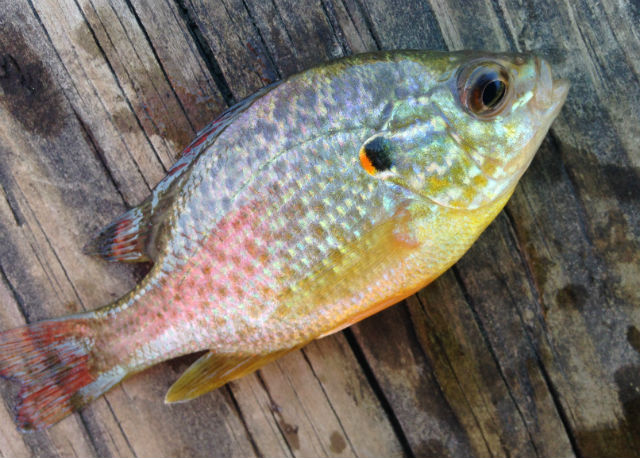 They have an orange-to-yellow belly and many small, brown-to-orange spots scattered over their sides. The coloration of the scales of the Pumpkinseed is one of the most vibrant of any freshwater fish. The ear flap features a distinctive red-orange spot at the rear edge.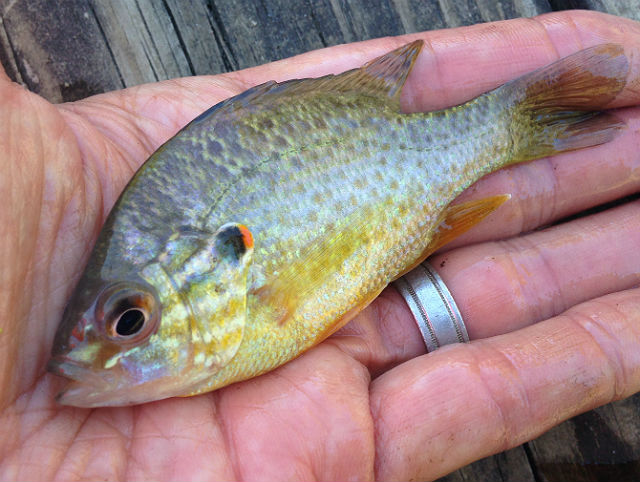 Pumpkinseed prefer clear, non-flowing water with dense submerged aquatic vegetation. This species resides in places where it can find underwater shelter to hide. Adults are usually 5-8 inches and less than half a pound, but they can reach 10 inches and 1 pound.
They are much more common in lakes and reservoirs of Northern Ohio than in Southern Ohio. Pumpkinseed eat larval insects, some adult insects, snails, and occasionally small fish.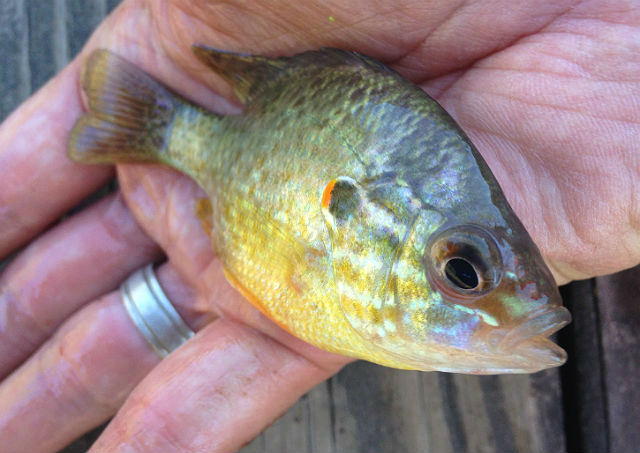 This fish is also referred to as Pond Perch, Common Sunfish, Punkys, Sunfish, Sunny, and Kivver.