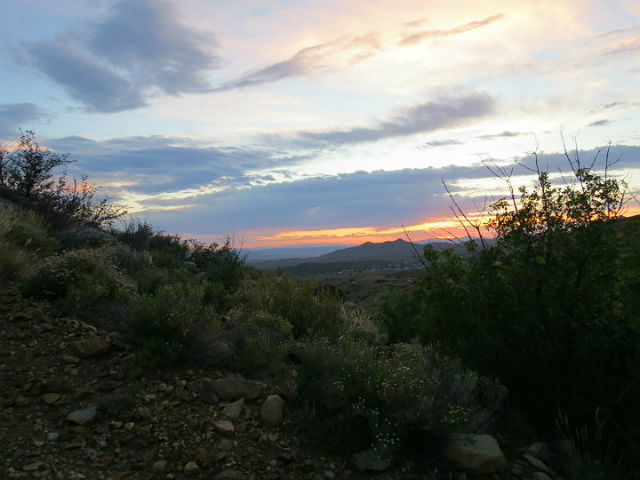 While driving in southern California one night in late Spring, I saw this tiny creature making its way across the road. At first glance, the Western Blind Snake resembles a worm more than a snake.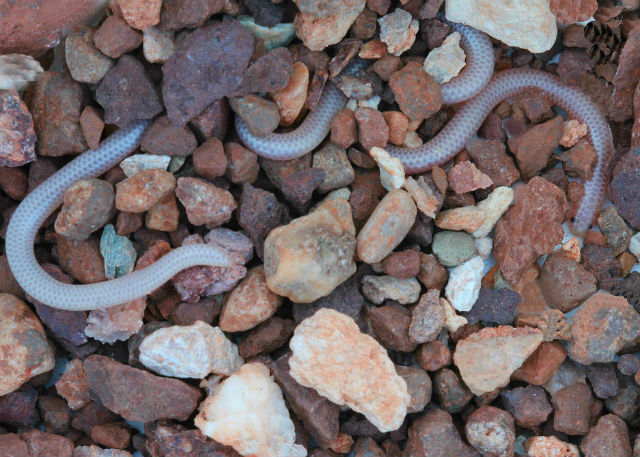 They rarely measure more than 10 inches in length and no wider than a shoelace. This snake is pink, purple, or silvery-brown in color, shiny, wormlike, cylindrical, and blunt at both ends. It has light-detecting black eyespots.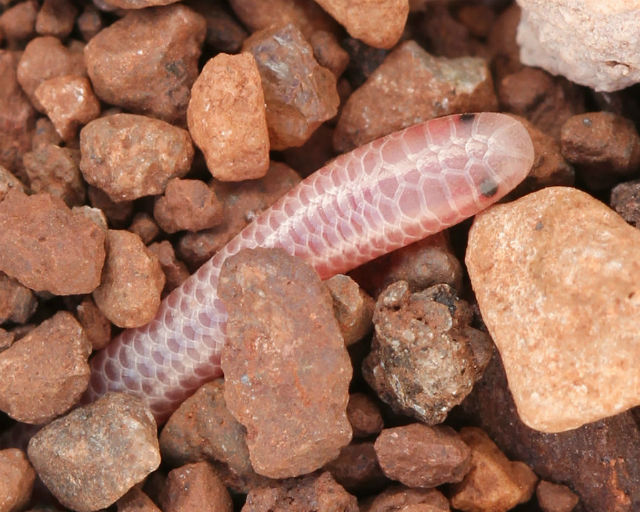 Considered among the most primitive of snakes, slender blind snakes retain tiny remnants of pelvic bones embedded in their muscles as well as rudimentary leg bones. Another curious feature of their anatomy is that they only have teeth in their lower jaw.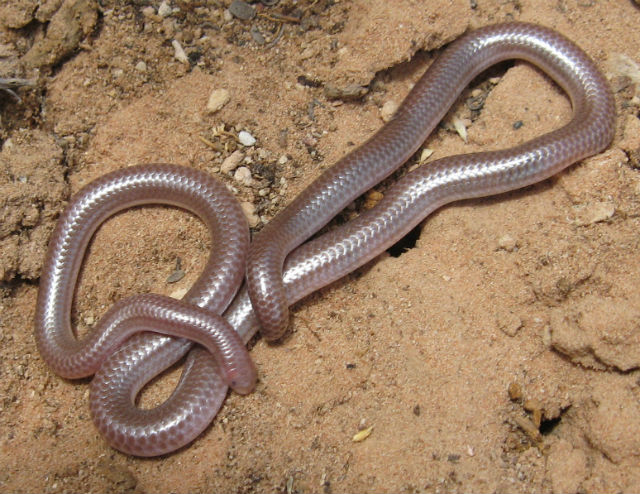 They frequent rocky hillsides with patches of loose, moist soil suitable for burrowing and canyon washes near streams. I have mainly found them under rocks near creeks in Nevada. Though it is probably quite common, the Western Blind Snake is rarely seen.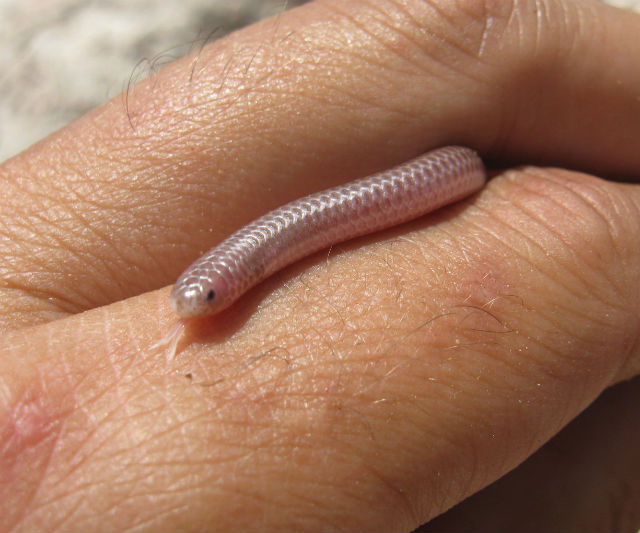 Western Blind Snakes feed upon soft-bodied insects, especially ants and termites and their eggs and larvae. Its cylindrical shape and solid head allow it to easily enter the nests of its preferred prey. This unusual serpent is also know as the Slender Blind Snake and Western Threadsnake.