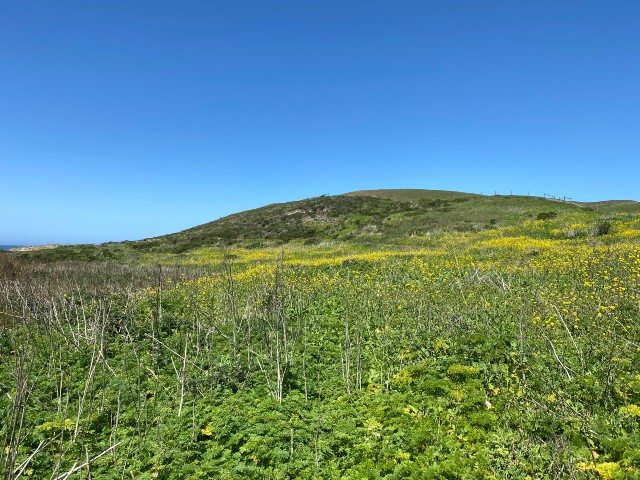 While exploring Point Reyes National Seashore, this low-to-the-ground plant with striking yellow flowers caught my eye. It is native to the west coast of North America, from southern California to the Canada–United States border.
Most members of this genus have pink or purple flowers, but those of this species are bright yellow, making it easily recognizable.
Yellow Sand Verbena grows on beach dunes and sand dunes of coastal bars and river mouths along the immediate coastline. It is an important plant in helping to stabilize dunes to resist erosion.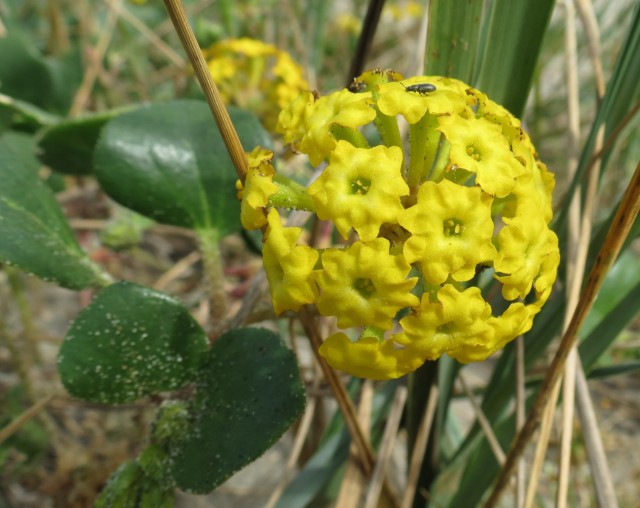 It bears attractive neatly rounded heads of small, bright golden flowers. The individual flowers have no petals; rather, they are composed of yellow bracts forming a trumpet shaped around its stamens.
This plant is seen exhibiting psammophory, a method by which plants save themselves from herbivores by attracting sand to themselves, making them difficult to be eaten.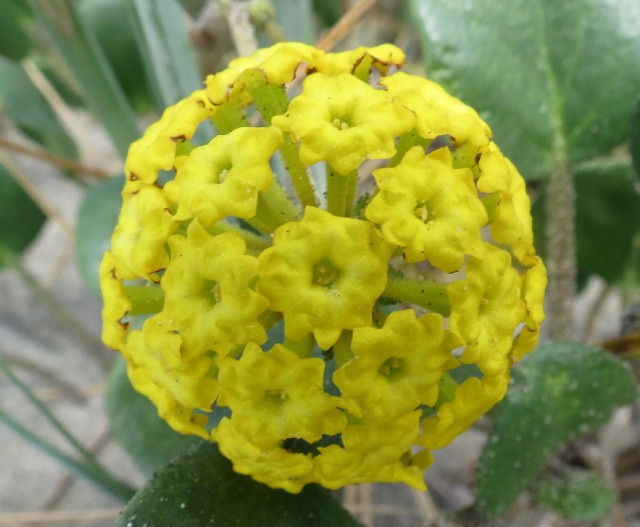 Yellow Sand Verbena's leaves are succulent-like, in common with many other coastal plants and are about as long as wide, growing on short, thick stalks. Its roots are edible and traditionally eaten by the Chinook Indians.
A member of the Four O'clock Family, this wildflower is also known as Coastal Sand Verbena.