We have been enjoying these Summer visitors. Their helicopter-like aerial acrobatics illustrate surprising maneuverability, as well as the ability to fly in any direction.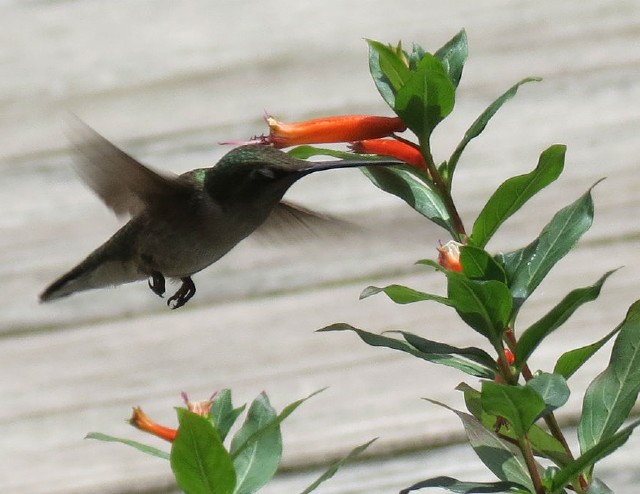 Ruby-throated Hummingbirds are bright emerald or golden-green on the back and crown, and gray-white underneath. Males have a brilliant iridescent red throat that looks dark when they are not in good light.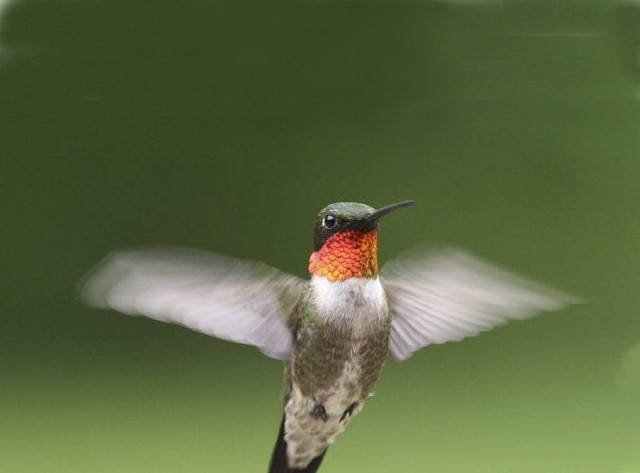 These birds only weigh about as much as a nickel and can beat their wings up to 80 times per second. When fully engaged, their heartbeat can accelerate to 1200 beats per minute.
Hundreds of kinds of hummingbirds nest in the American tropics and more than a dozen in the western United States, but east of the Great Plains, there is only the Ruby-throat. Their stay here is seasonal and coincides with our peak wildflower season.
This bird's habitat is open woodlands, forest edges, meadows, parks, gardens and backyards. Like bees, they feed primarily on nectar and extract it via their long bills. Also, like bees, they pollinate the flowers that they visit. They frequent hummingbird feeders and can be quite territorial about them.
These are engaging visitors and fun to watch during our warmer months here in northeast Ohio.