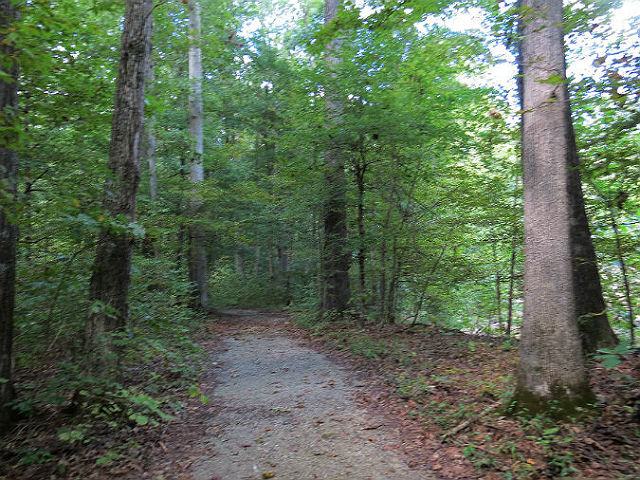 This is a fun little invertebrate that I found on my latest trip to southern Illinois. I have also seen examples in California, as well as in my home state of Ohio.
Many species on this family of arachnids are referred to as "Flower Crab Spiders," though not all members are limited to ambush hunting in flowers.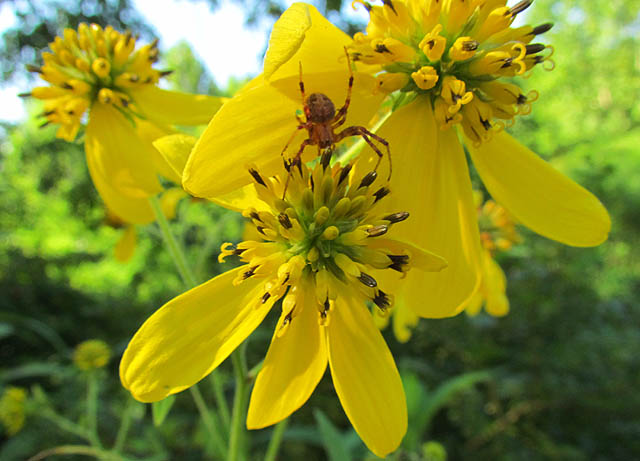 Crab Spiders get their common name for the way they hold their two front pairs of legs, their flat shape and their ability to scuttle sideways or backwards.
Some types frequent promising positions among leaves or bark, where they await prey, while others sit in the open, well camouflaged and using stealth by matching their surroundings.
Instead of spinning webs, they are hunt-by-surprise predators that wait motionless for flies, bees and similar prey. These spiders tend to be quite small, only about a half of an inch in body length, and go largely unnoticed.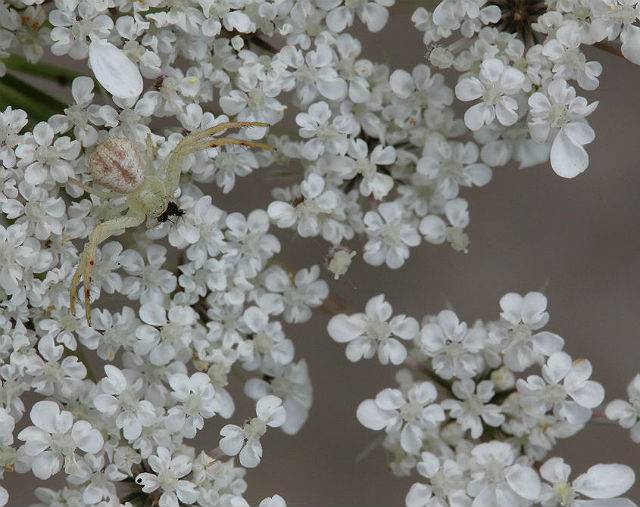 Although not especially dangerous to humans, scientists think that the venom of certain Crab Spiders is more potent than that of most other spiders and this allows them to quickly paralyze the large and tough bees that often visit flowers (or in this case, a cicada).
Their cool shape and wide variety of colors make Crab Spiders fun photography subjects that also present a challenge to find.