I never thought I'd see the day, but today it happened. Don't believe me? Then read on.
Alison and I took a boy named Evan out to see some signs of spring (which officially is only a week away). We heard frogs calling from woodland pools, so we stopped to check it out.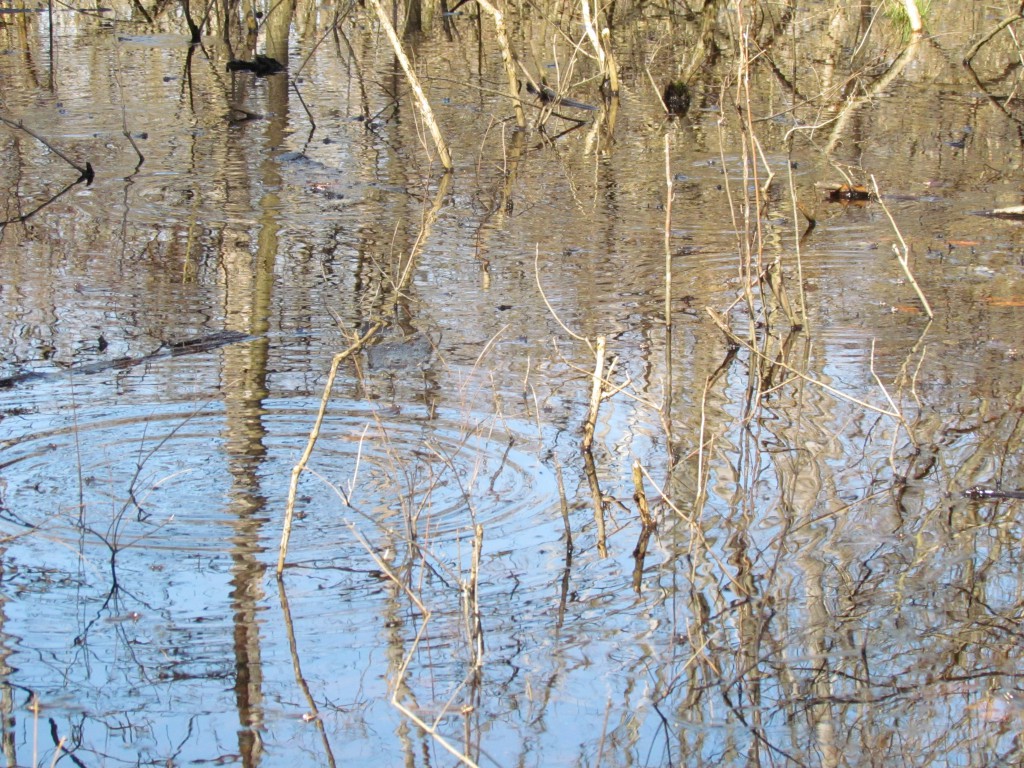 All those ripples and swirls are from Wood Frogs swimming around, looking for mates.
There were a few Wood Frogs on land too, heading for the water. This one was pretty colorful.
So we caught it, to check it out more closely. These amphibians can be easily identified by their "robber's mask."
Evan decided that further investigations were in order.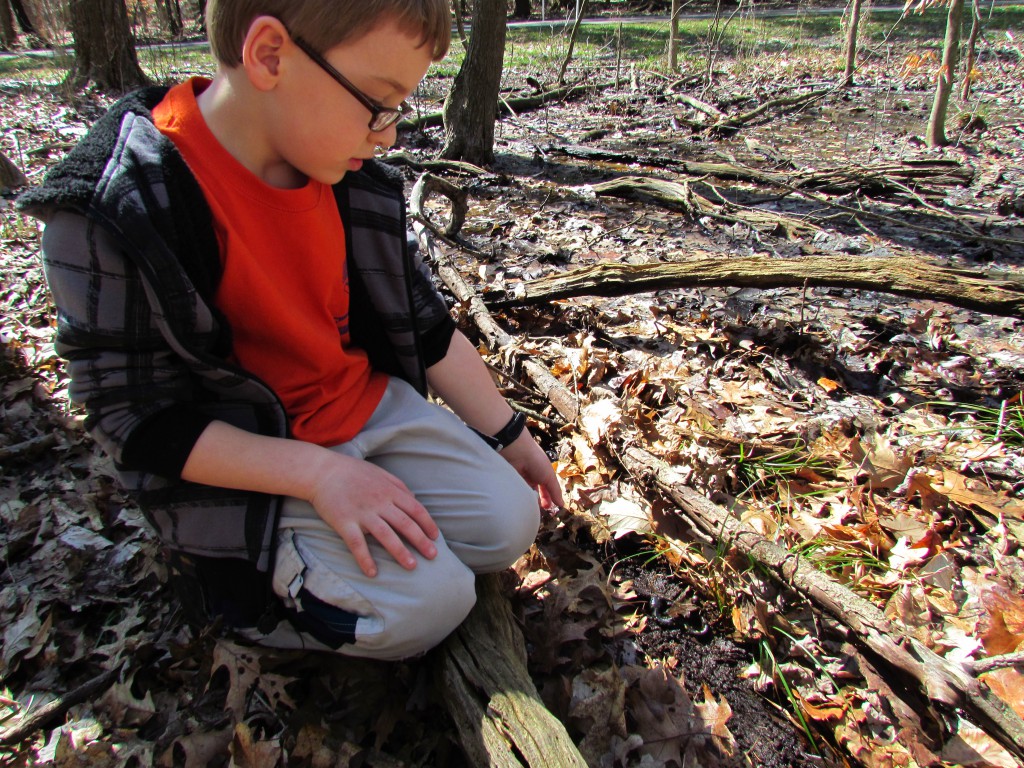 A bit of log turning revealed a Spotted Salamander.
They spend most of their life underground, but head to the pools in March to lay eggs. Then they return back to the woods.
Of course Evan would hold it, but the big question was would Alison hold it?
She did!