The name says it all for this insect. The Yellow-bellied Bee Assassin waits for bees to land on flowers and then grabs them.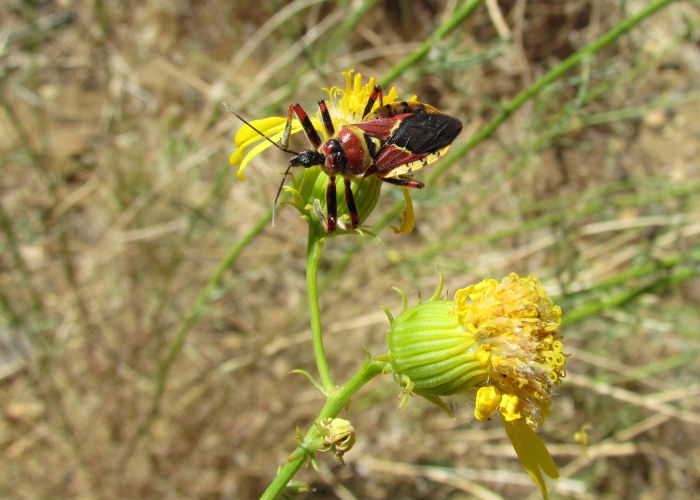 It was amusing to watch a group of these attempt to capture any insect that landed on the flowers – sometimes butterflies much bigger than themselves.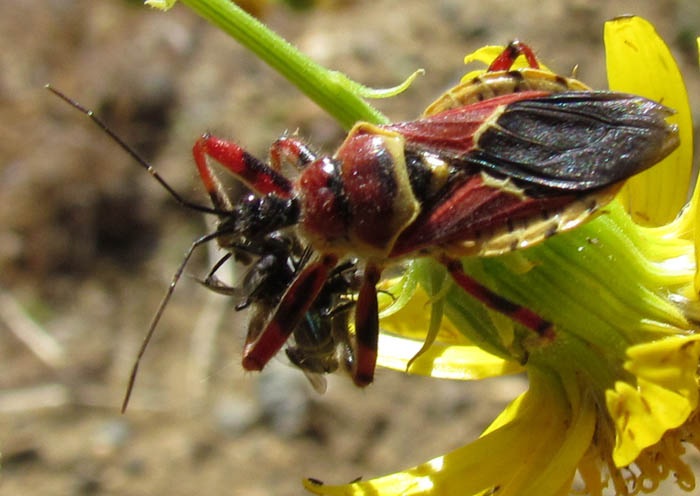 There are at least 100 species of Assassin Bugs, named because of their habit of lying in ambush for their insect prey.
With speed and accuracy, this bug uses its long beak to stab the victim and then inject it with a lethal toxin that dissolves the victim's tissue, then it sucks up the liquefied tissue.