Looking out my kitchen window this morning, I saw one of these trapped between the screen and the window. The Western Conifer Seed Bug belongs to a small group of true bugs called the leaf-footed bugs. As the name indicates, these bugs have long hind legs that end with a flattened, leaf-like structure. They sometimes are called "walky bugs" in Ohio due to the slow and steady way that they walk.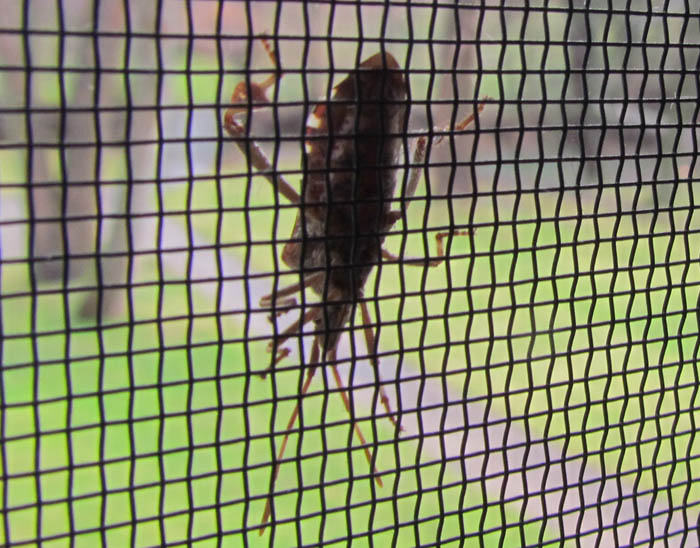 There are more around the house that stay hidden, though on warm Fall, Winter and Spring days they can be seen in the open, catching the warm sun's rays. They are able to fly and make a buzzing noise when airborne.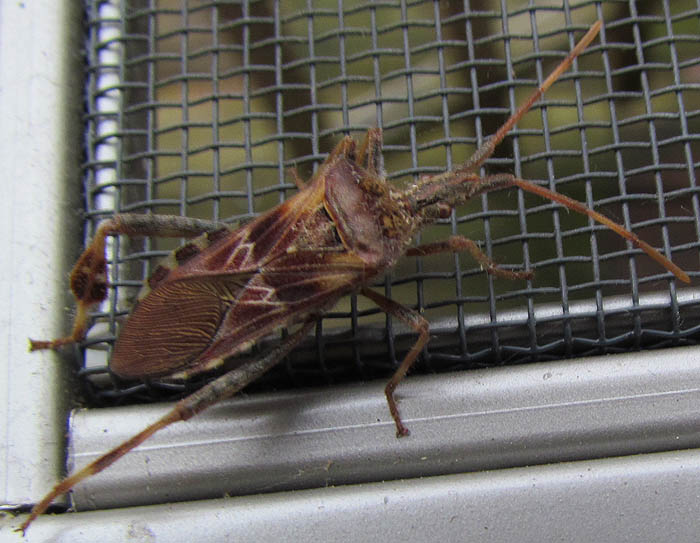 The Western Conifer Seed Bug feeds on the sap of developing conifer cones throughout its life. Their primary defense is to spray a bitter, offending smell; though to humans sometimes it can smell pleasantly of apples or pine sap.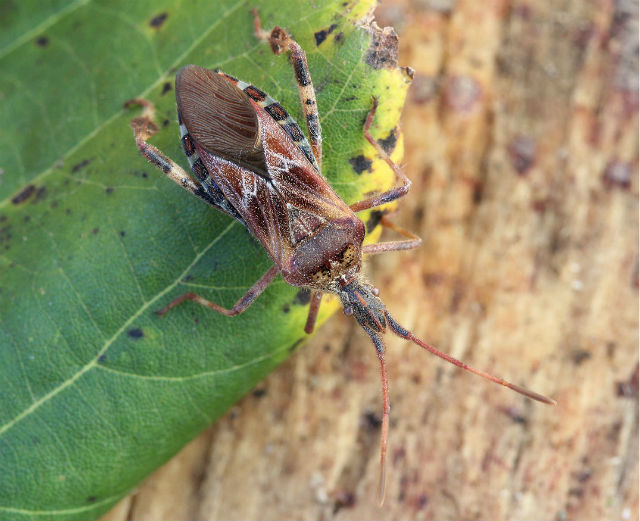 This insect was first described in the western United States and has been expanding its range eastward. It was first detected in Pennsylvania in 1992.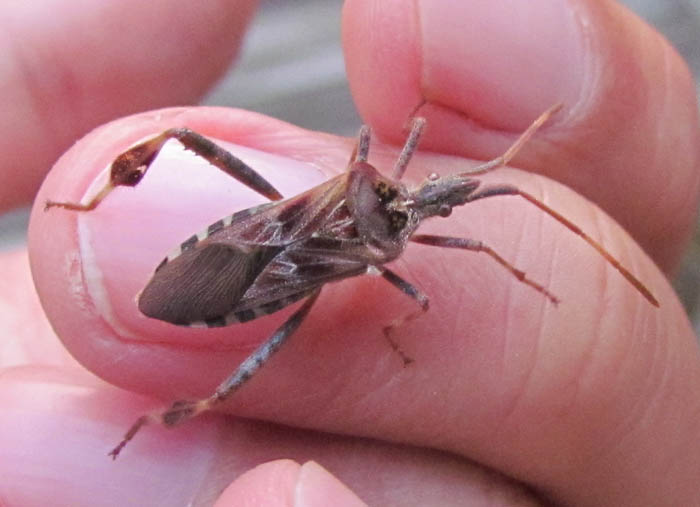 Western Conifer Seed Bugs overwinter as adults under protective debris for shelter. They are harmless to people and kind of cool to have hanging around the house. Their flat bodies allow them to wedge themselves into small cracks and sometimes they end up inside homes.