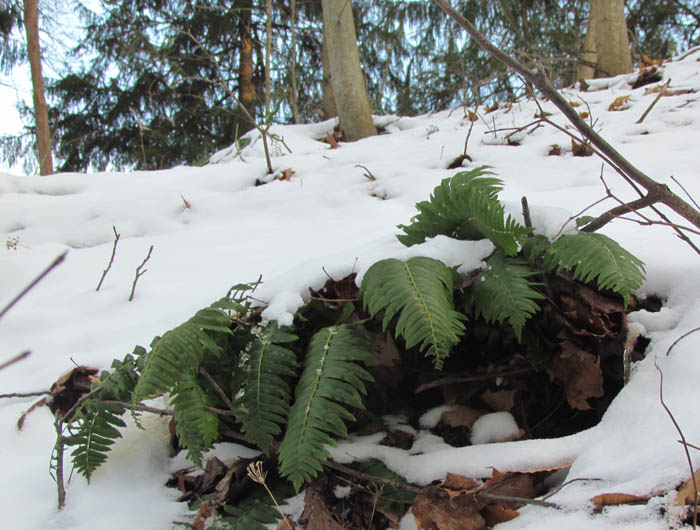 During the Carboniferous Period (300 million years ago) ferns were the dominant part of the vegetation. Ferns are among the world's most ancient plants, found as fossils in rocks 400 million years old.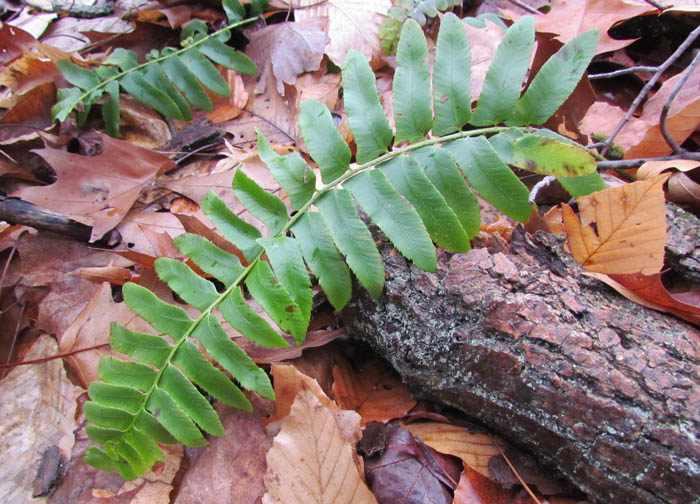 Today's coal is made largely of fossilized ferns from back in their "hey day." Dead plants became buried underground and very gradually turned to coal under the immense pressure of the earth.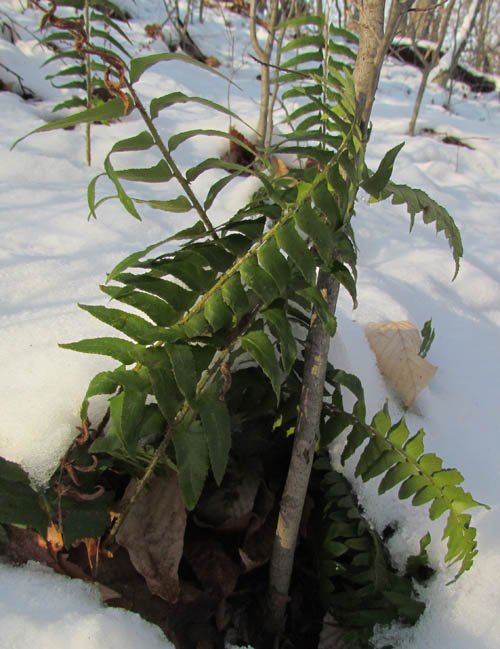 Christmas Fern is one of the few green plants you are likely to see if you hike in the eastern forests during this time of the year.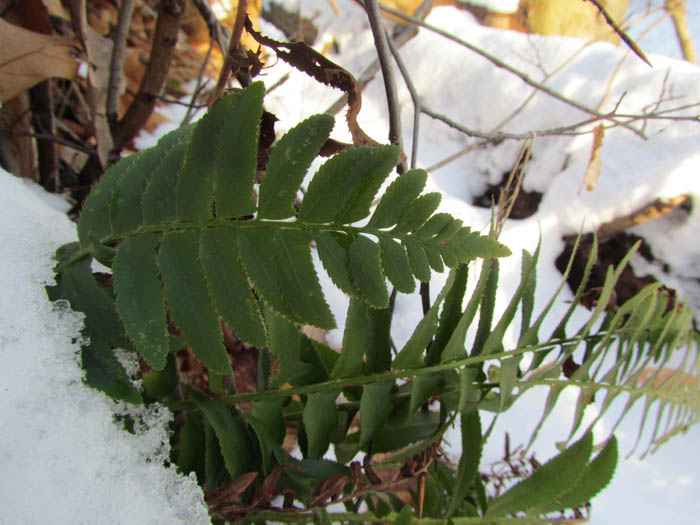 Their association with Christmas is an old one. "Back in the day" its fronds were once harvested, baled into bundles and sold to florists for wreath making.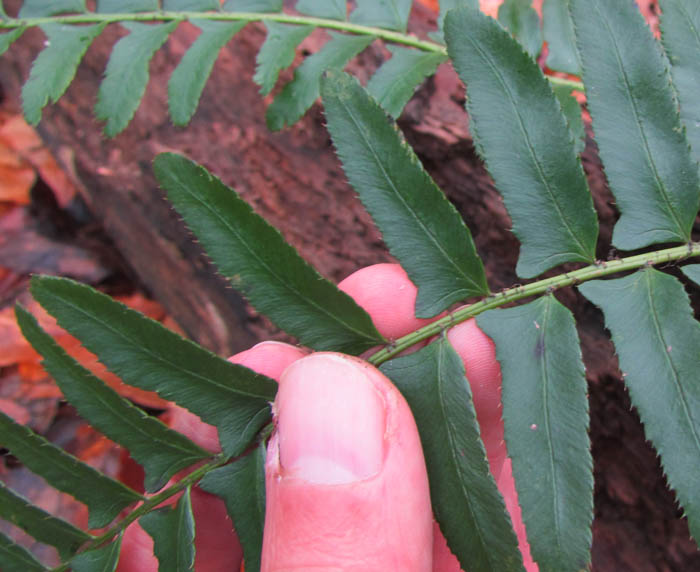 This is a common and easy-to-identify plant. It is especially abundant on well shaded, forested hillsides near streams. Its leaflets look like tiny Christmas stockings. The rich, green leaves (fronds) of the fern are up to three feet long and are about four inches wide.