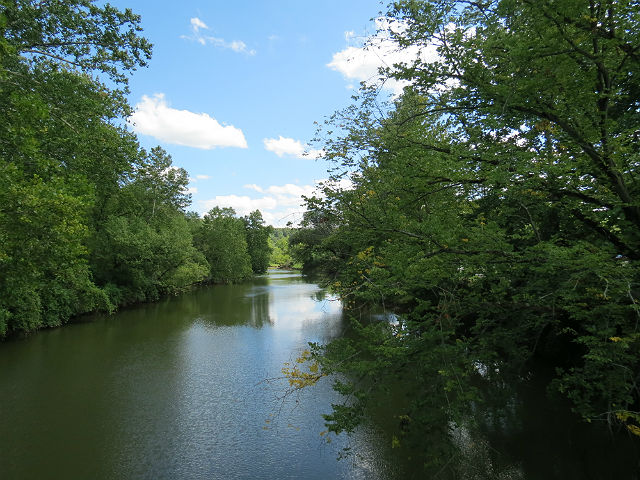 This is an odd turtle, not only does it have a relatively soft shell, it also looks like a pancake and has a snorkel-like nose. I have occasionally seen them basking on the banks of the Cuyahoga River as well as some other rivers.
These reptiles have leathery shells and lack the bony plates that other hard-shelled turtles have. Spiny Softshells are essentially river turtles that prefer relatively shallow water with a sand or soft mud bottom.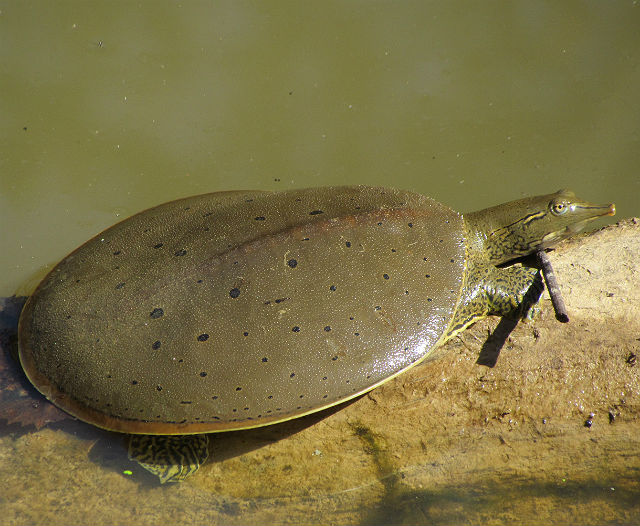 They are very wary and will often dive into the water at the slightest hint of danger. Another common habit they have is to settle on the bottom of a riverbed and flip sand and mud up onto its back, completely burying itself. Usually it lies just deep enough for its long, pointed snout to reach the surface for air.
They have a mostly carnivorous diet consisting of frogs, tadpoles, fish, worms, aquatic insects, mollusks and their favorite food – crayfish. Though they prefer animal foods, spiny softshells have also been known to eat plants.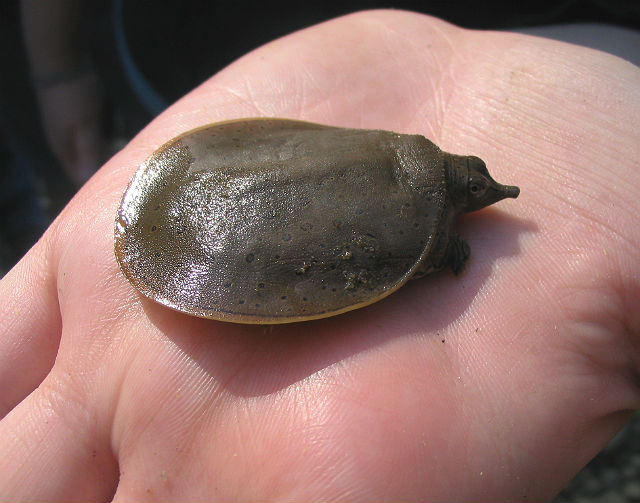 Along the front of the upper shell of some softshells are spines (or more often, bumps). This rough texture is what distinguishes the "spiny" species from the similar Smooth Softshell Turtle.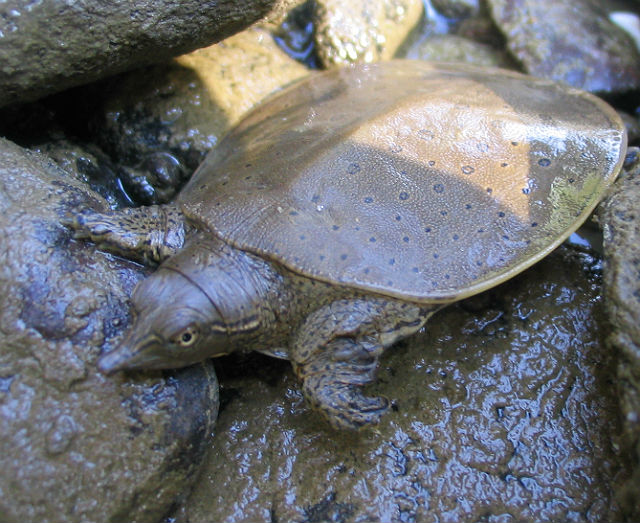 Females of this species can get up around 18 inches in shell length, while males are about half that size. The flattened shell allows this turtle to be able to speed through the water faster than most aquatic species. Although I don't come across them very often, I always enjoy encountering these reptile oddities in the field.