When exploring Carter Caves, Kentucky, we came across a few examples of one of the smallest bats in the land; it can easily be mistaken for a large moth in flight.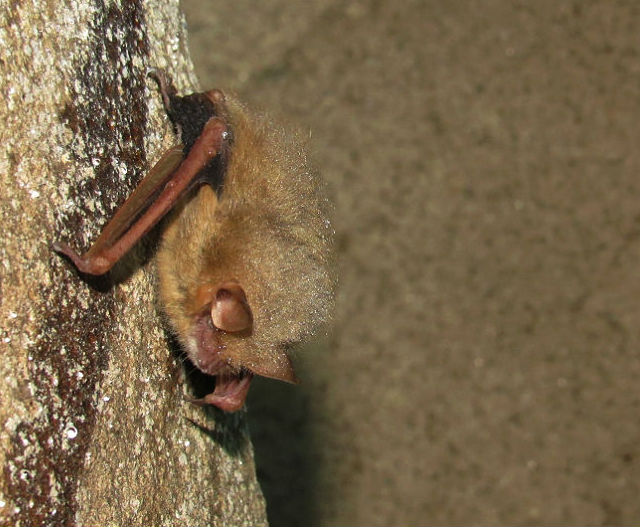 The Tri-colored Bat's forearms are pinkish and its wing membrane is black. Its ears are longer than they are wide. With a weight of about one fifth of an ounce, it is roughly the same heaviness as a quarter.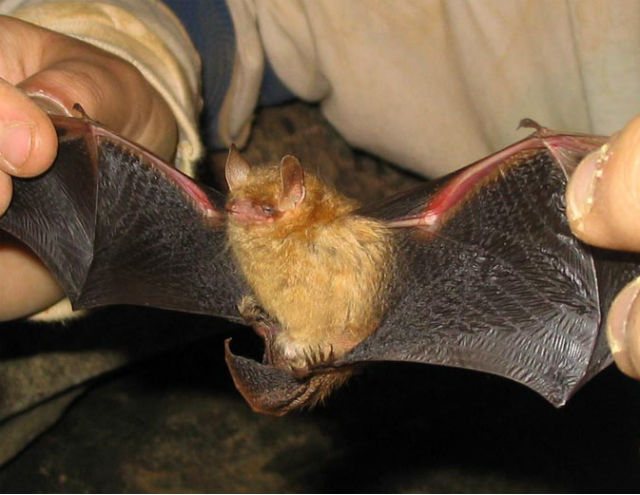 They prefer to live in open forest areas that are near a source of water in the Summer. Tri-colored Bats are among the first bats to emerge in the evening and can been seen flying about foraging for insects. Because of their small size, they are limited to small prey less than half an inch in length. One study recorded a Tri-colored Bat catching an insect every two seconds.
This mammal is classified as a cave-dwelling bat. In the Winter, it can be found in caves, mines, and rock crevices. While they are known for keeping down mosquito populations, Tri-colored Bats also have important agricultural value, since they also eat grain moths and beetles emerging from corn cribs.
I don't get to see bats "up close and personal" all that often, so encountering one of them is a great part of the spelunking experience.