This was an exciting find while tidepooling in California. The creature's color can be varying shades of green, maroon or brown. It is commonly 4 to 8 inches long, though it can grow up to 18 inches. It is most easily identified by the dark bar below each eye.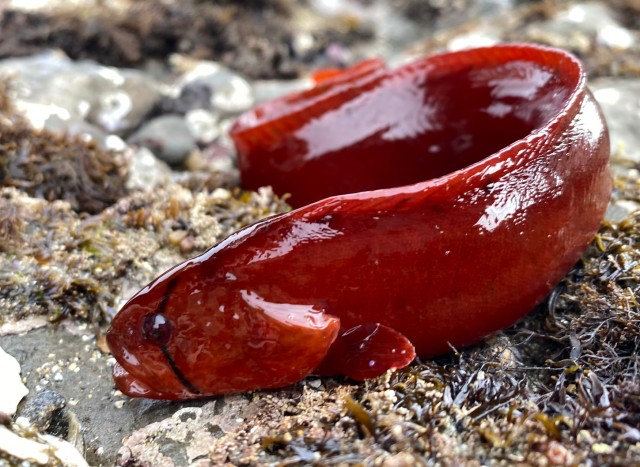 This is an elongated fish with long, low fins that tends to camouflage itself by matching the color of the seaweed where it hides. While Penpoint Gunnels cannot change color, they appear to be able to recognize and select the vegetation for which their color is a good match.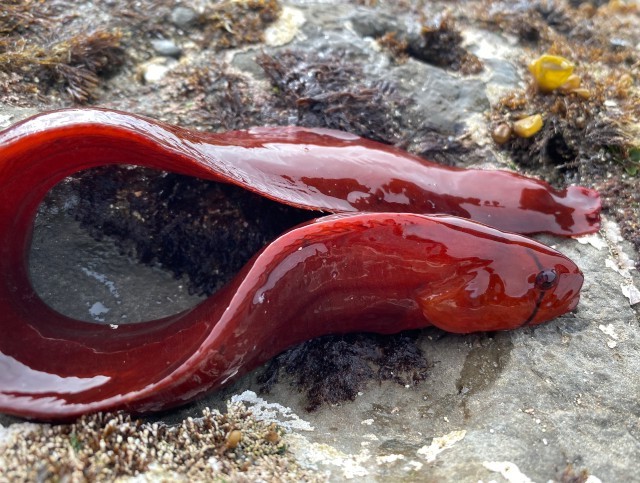 In addition to hiding in seaweed, they also hide under rocks – including rocks out of the water at low tide. These fish are capable of breathing air while out of the water. The "penpoint" refers to the first spine of the anal fin. It is large and grooved like a fountain pen point.
Like most Gunnels, the Penpoint Gunnel feeds on small crustaceans and mollusks. This North American Pacific Coast fish ranges from Kodiak Island in the Gulf of Alaska to Santa Barbara Island in southern California.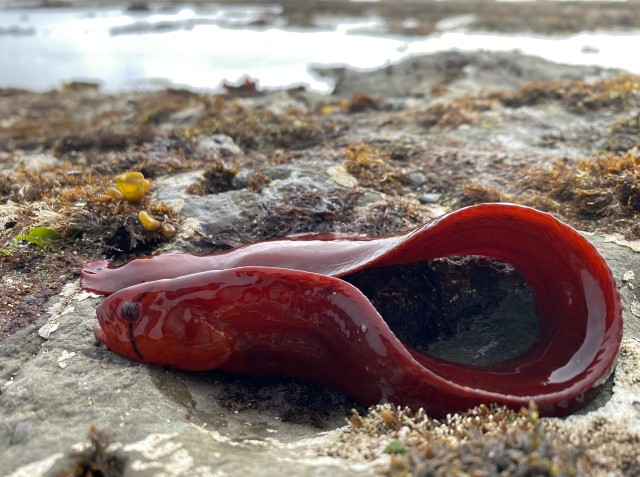 Of all the cool creatures that I encountered on my California visit, this one was my favorite.