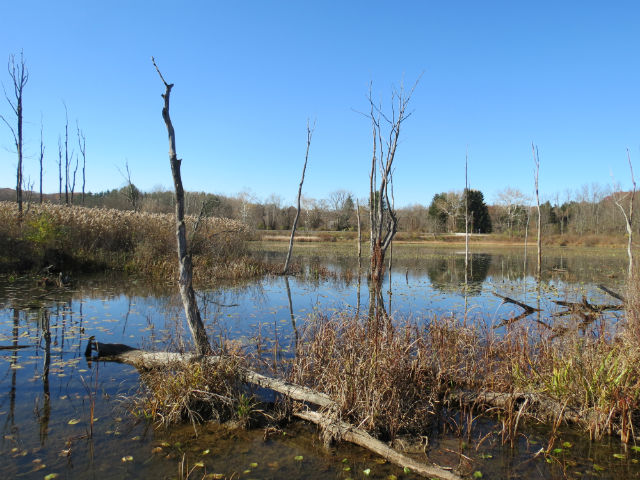 Even though it's November, I'm still seeing a fair number of dragonflies when I go hiking. Most are Autumn Meadowhawks. Their common name refers to the late flight season of this species. This insect lives in a variety of habitats, including marshes, bogs, ponds, lakes and slow-moving streams.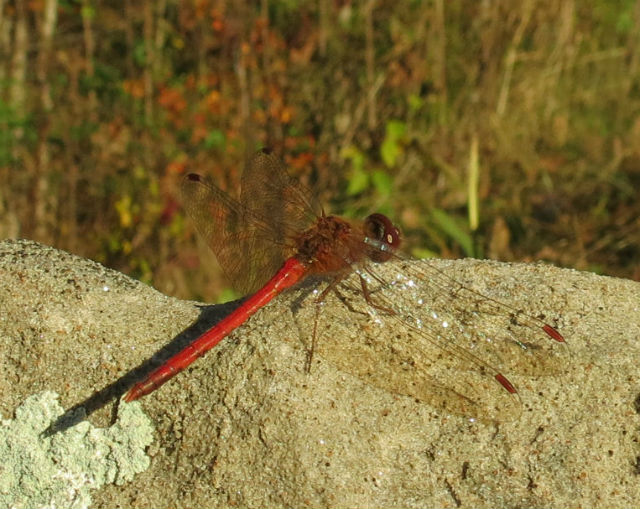 These are small to medium-sized skimmer dragonflies, known as darters in the UK and as meadowhawks in the North America. Dragonflies are expert fliers. They can fly straight up and down, hover like a helicopter and even mate in mid-air. Dragonflies catch their insect prey by grabbing it with their feet.
Nearly all of the dragonfly's head is made up of its eyes, so they have incredible vision that encompasses almost every angle, except right behind them. Each compound eye contains as many as 30,000 lenses. A dragonfly uses about 80% of its brain to process all this visual information.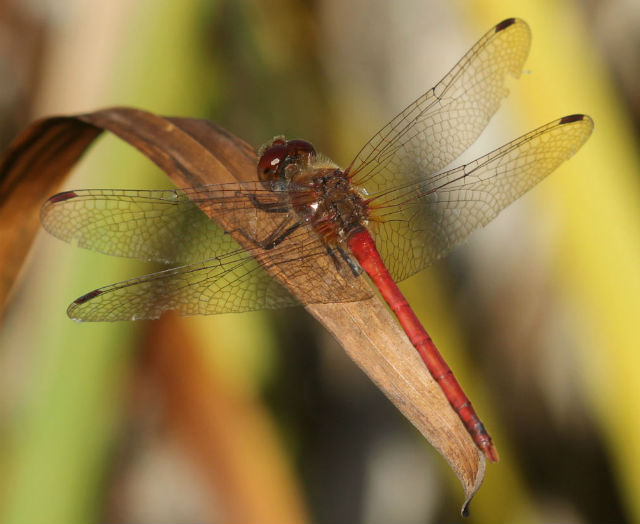 At this time of year when insect life if nowhere near as plentiful as it was a few months ago, seeing one of these brightly colored creatures is a welcome encounter.