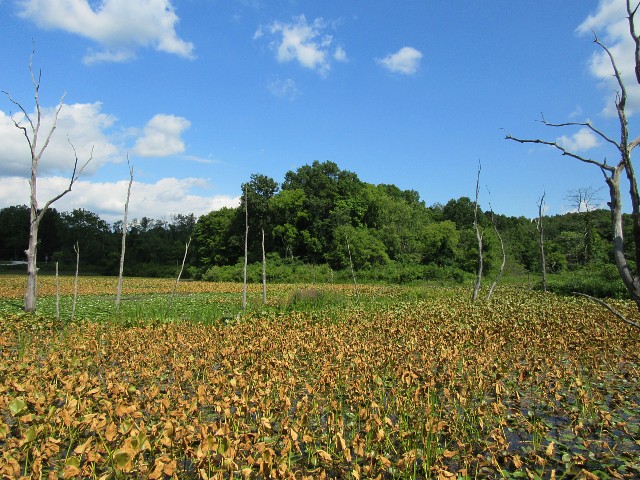 We often think of bees as living in hives and cooperating with each other as "social insects." But of the 20,000 species of bees in the world, 70% live underground and the large majority of those are small and solitary.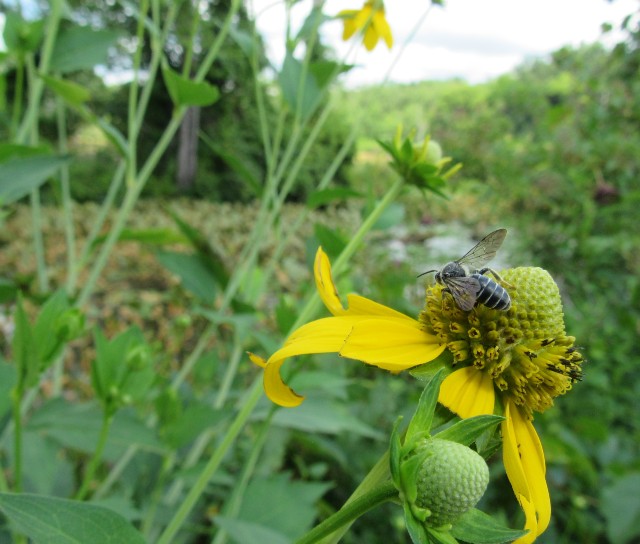 This Mining Bee that I recently saw in Cuyahoga Valley National Park is an example of such a bee. There are 100 over species of this type of insect found in Ohio. These native pollinators are typically 1/4 – 3/4″ long, depending on the species, and most have banded abdomens.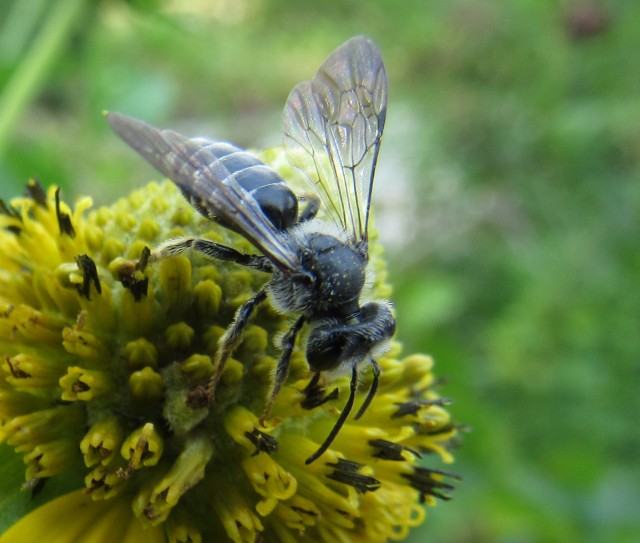 Females dig individual burrows several inches deep into the soil. They prefer to nest in well-drained soil that is lightly exposed to sunlight. Each excavation is about the diameter of a wooden pencil surrounded by a mound of loose soil particles.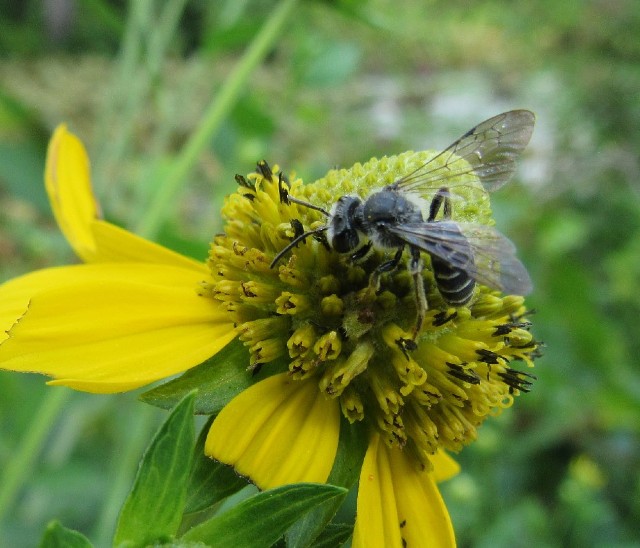 Though solitary and having no social structure, large numbers of females often locate their burrows in close proximity to one another giving the appearance of an organized colony.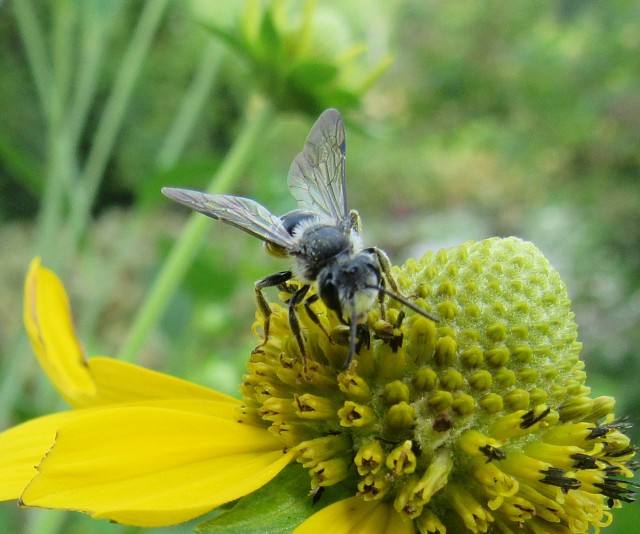 Mining Bees are not aggressive and their small stingers can't penetrate far into the skin. More importantly, they are significant pollinators of spring-blooming food crops including apples, cherries and blueberries.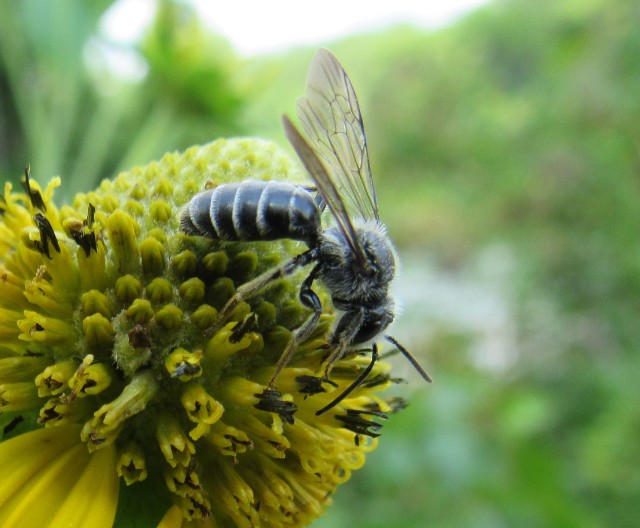 These fine creatures are also known as Chimney Bees and Mustached Mud Bees.