Walking along the Cuyahoga River, I frequently see this flowering vine, which belongs to the same genus of a popular garden plant, Climatis, though this wildflower's petals are much smaller.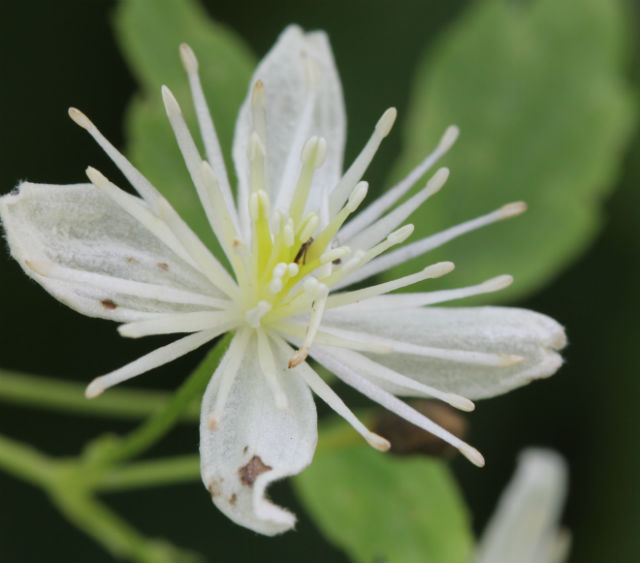 Its flowers are in delicate round clusters and quite intricate. It is one of over a dozen species residing in the eastern United States.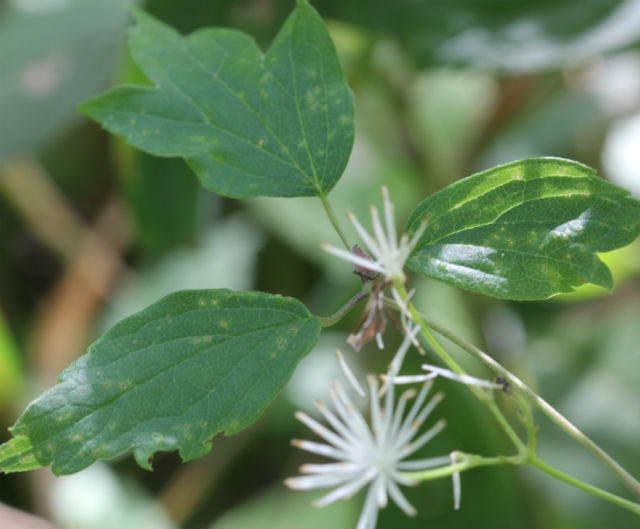 The leaves of Virgin's Bower are 3-part and sharply toothed. Its square-stemmed vine is often seen growing over fences or shrubs along riverbanks. This native plant is most often found in damp settings, such as along stream banks or in floodplains.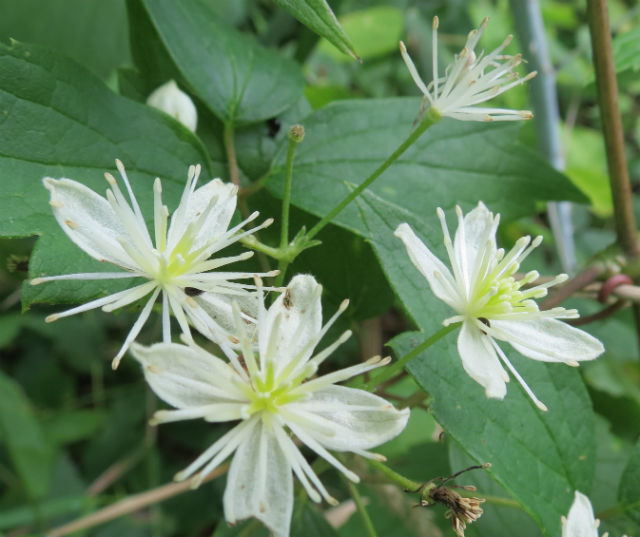 Virgin's Bower is an aggressively growing vine which can climb to heights of 10–20 feet by twisting its leafstalks. After the flowers are polliniated, their feathery plumes look like a work of art.
Some other common names for this plant are Devil's Darning Needles, Devil's Hair, Love Vine, Traveler's Joy, Wild Hops, and Woodbine. Whatever you call it, it's a fine wildflower to come across in late Summer and early Fall.