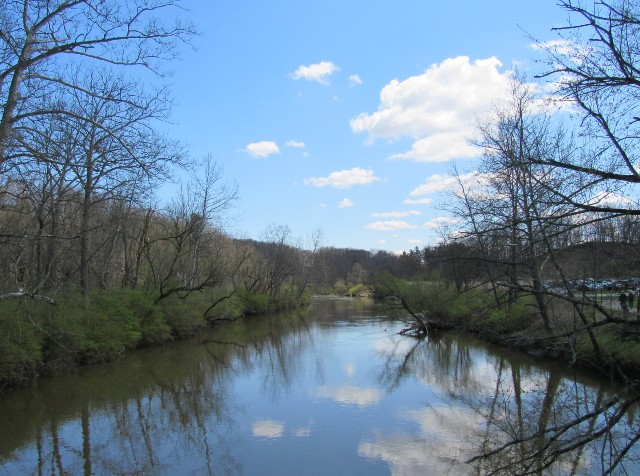 I don't come across these colorful creatures all that often, but they are a sight to behold. They are found throughout the United States and adjacent Canada and Mexico.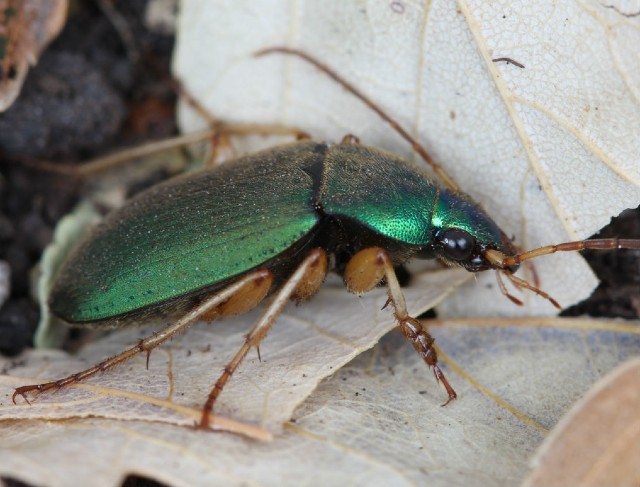 These insects are just over half an inch in length. Their entire dorsal surface usually metallic green, though they sometimes appears bronze and also can appear bluish. Their legs and antennae are long and slender.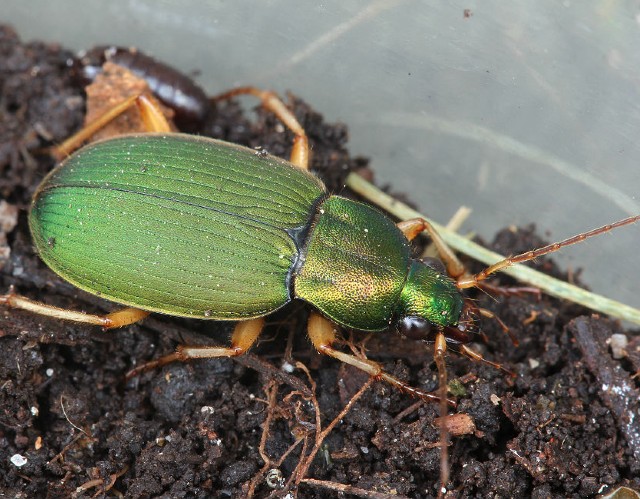 Green Ground Beetles inhabit a variety of moist habitats and can be found from Spring through Fall. They usually occur close to the borders of standing or running water. I tend to find them under debris along the Cuyahoga River.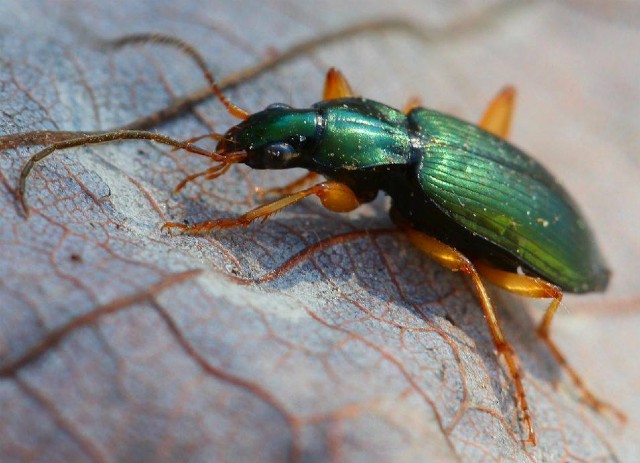 They are primarily nocturnal and in the daytime hide under rocks, logs and loose bark. This beetle feeds on other insects and probably consumes a far amount of insect carrion, as it doesn't seem prone to attack smaller invertebrates that are alive.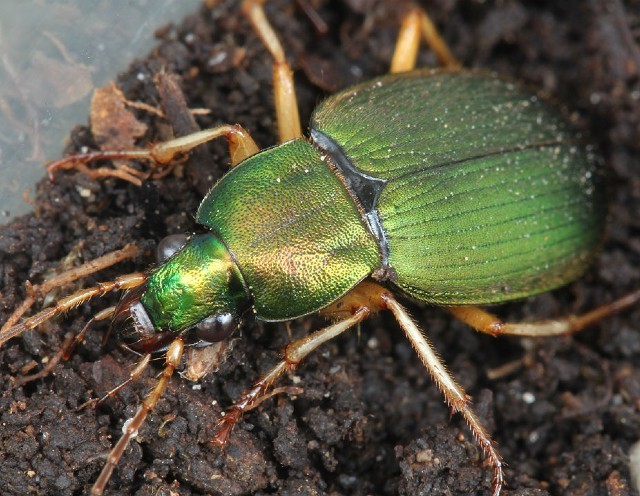 This fine creature is known to use the hair on its legs to clean its antennae; the antennae acts as the insects "nose" and is used to sense the smells as well as tastes of the world around it.