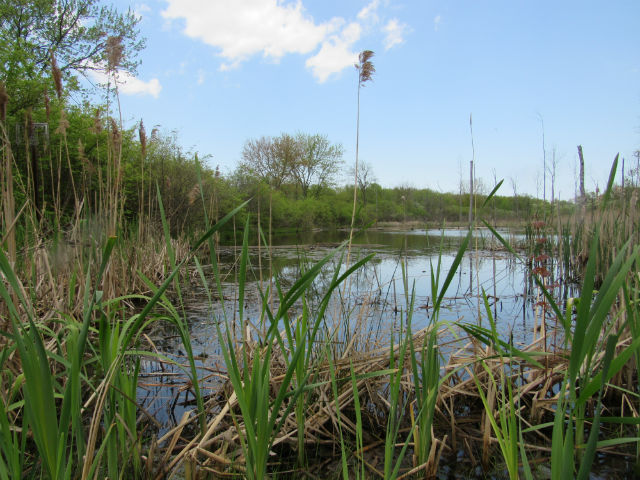 I often see these birds while hiking in northeast Ohio. Males are easy to identify, due to their glossy black feathers and chocolate brown heads. Female Brown-headed Cowbirds are plain brown birds. They are stocky blackbirds with a fascinating approach to raising their offspring.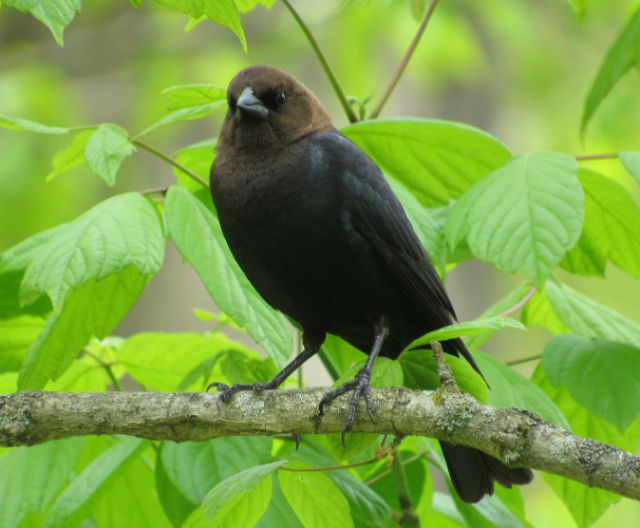 Centuries ago this bird probably followed Bison herds across prairies, feeding on insects flushed from the grass by the grazers. The bird's population expanded with the clearing of forested areas and the introduction of new grazing animals by settlers across North America. Today it follows cattle and is widespread across the United States.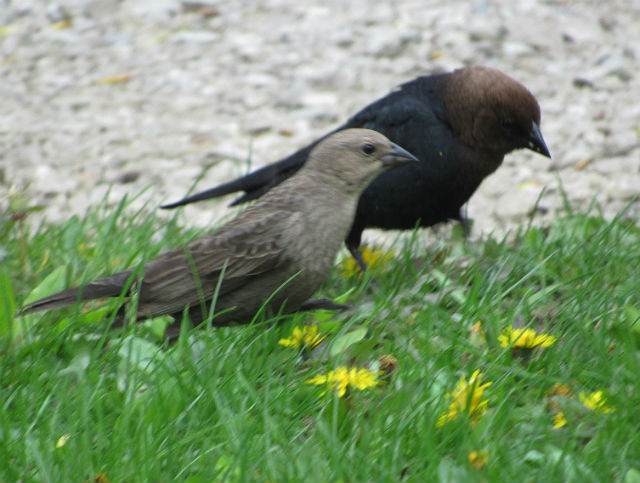 Females do not build nests, but instead put all their energy into producing eggs, sometimes laying more than three dozen in the Summer. They deposit their eggs in the nests of other birds, abandoning their young to foster parents.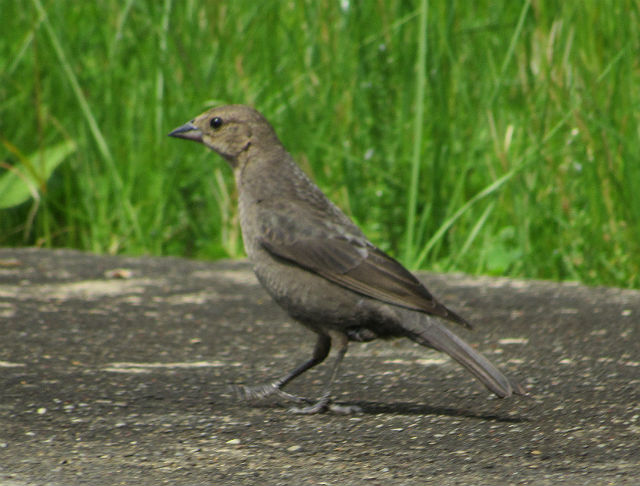 Some birds, such as the Yellow Warbler, recognize eggs that are not there own, though these birds are too small to remove the eggs out of their nests. Instead, they build a new nest over the top of the old one and hope cowbirds don't come back.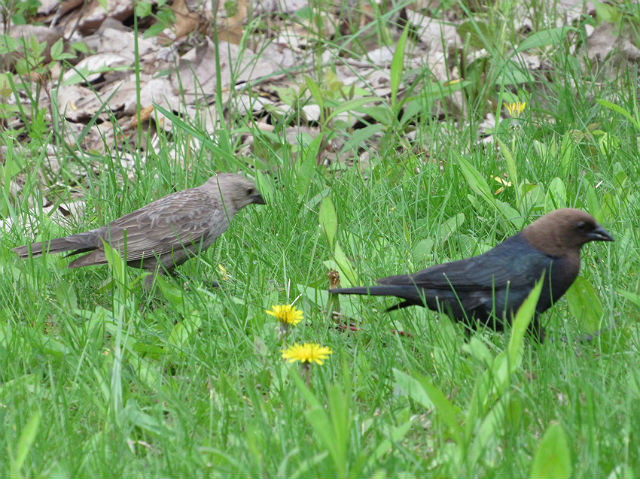 Other larger bird species puncture or grab the cowbird's eggs and throw them out of the nest, but the majority of hosts don't recognize cowbird eggs at all. The Brown-headed Cowbird's parasitic reproduction strategy is unique among the world's blackbird species.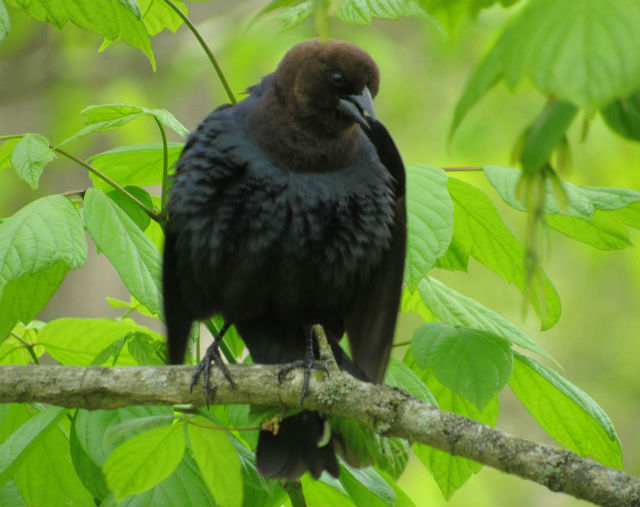 Brown-headed Cowbirds can be found in open woods, farmland and stockyards. They forage by walking on the ground, looking for insects and seeds. In the Winter, Brown-headed Cowbirds may join huge roosts with several blackbird species. One such mixed roost in Kentucky contained more than five million birds.