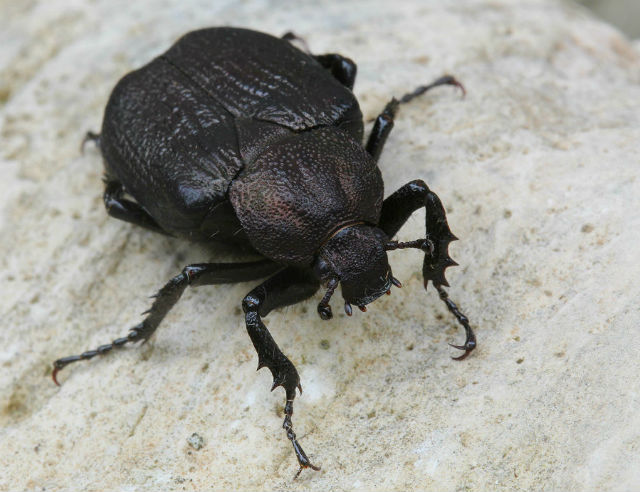 While at an outdoor summertime party, the event was "crashed" with the arrival of this distinctive insect. I had never seen one previously and decided to investigate its life cycle and habits.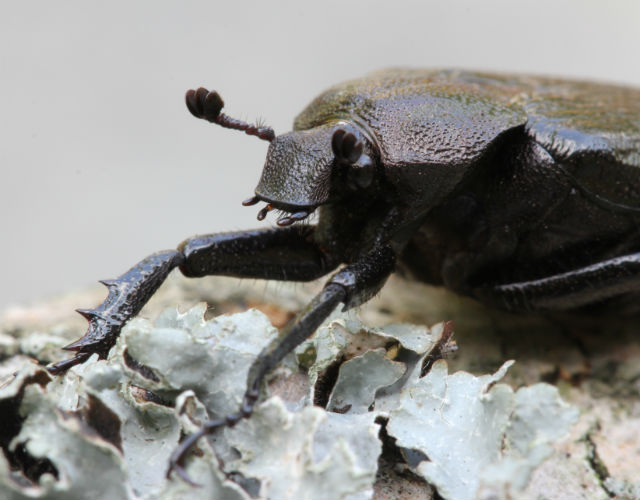 These bulky beetles grow to an inch-plus in length. According to a paper published in 1939, the adults "conceal themselves during the day in the crevices and hollows of trees, where they feed upon the sap that flows from the bark."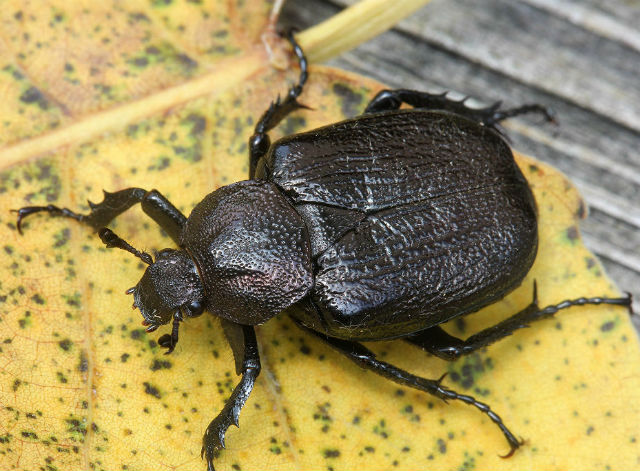 It belongs to the genus Osmoderma (from the Greek osme—smell, and derma—skin). When captured, the beetles emit a very strong, but not unpleasant odor. Some say the scent is beetles smell "peach-like" or "plum-like."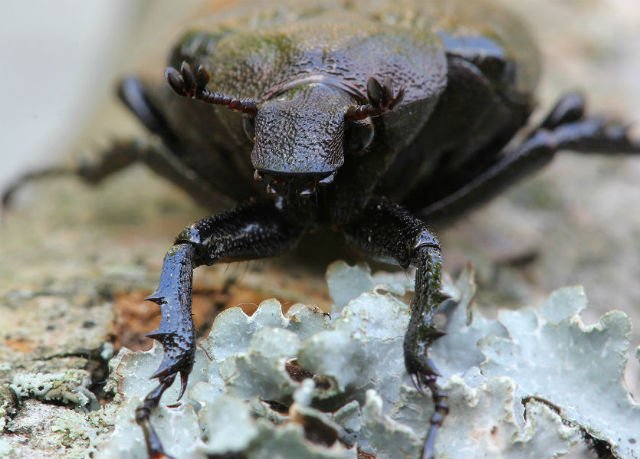 The scent is a pheromone that attracts females to the tree hollows where the males hang out and where eggs will be laid. The larvae reside in decaying wood, often in apple or cherry trees. They take three years to reach maturity, and are freeze resistant in the Winter.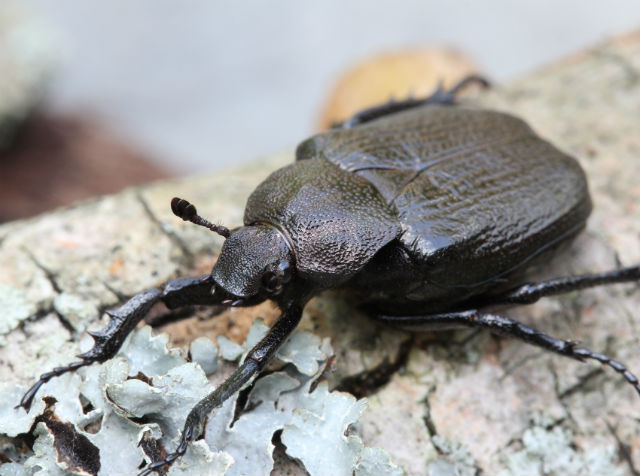 They are one of the scarab beetles, with the typical scarab's short antennae with a set of finger-like appendages at the end. This beetle was an unexpected guest that certainly added to the festivities.