This bird was introduced to North America in 1890 and 1891, when about 60 individuals were released into New York's Central Park as part of the local Shakespeare society's plan to introduce all the birds mentioned in their author's favorite writings.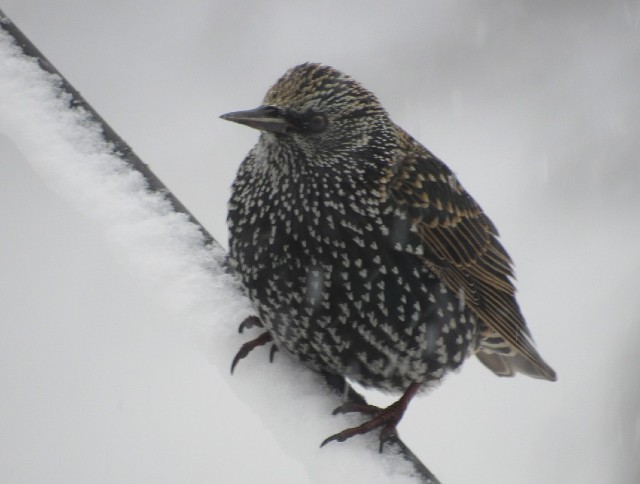 Today, more than 200 million European Starlings range from Alaska to Mexico and many people consider them pests. Here in Ohio, this may be the most numerous of any bird species, with massive Winter roosts numbering into the tens of thousands.
This is a surprisingly long-lived creature, with the North American record for a wild bird being 17 years and 8 months. Starlings are great vocal mimics; they readily imitate other birds as well as mechanical sounds and even human speech.
European Starlings turn from spotted to glossy and dark each year without shedding their feathers. The new feathers they grow in Fall have bold white tips – that's what gives them their spots. By spring, these tips have worn away, and the rest of the feather is dark and iridescent brown. It's an unusual changing act that scientists term "wear molt."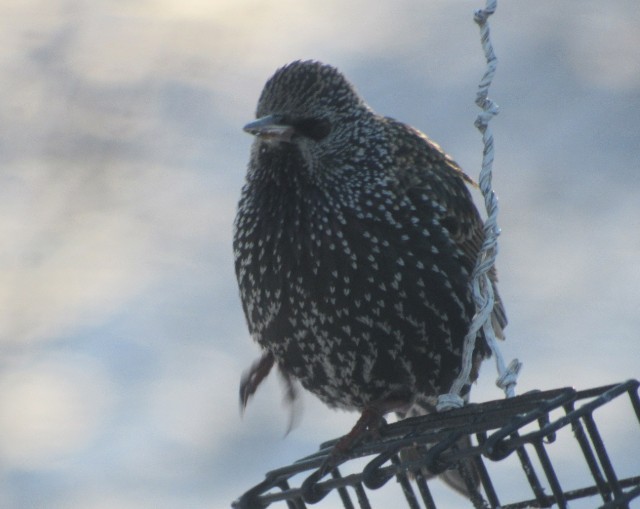 Starlings will eat nearly anything, but they focus on insects and other invertebrates when they're available. They also eat fruit including wild and cultivated types. We most often see them at our suet feeders.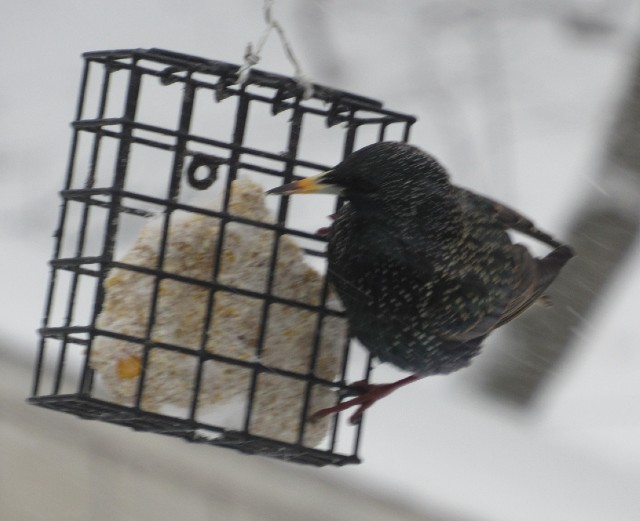 Though they're sometimes resented for their abundance and aggressiveness, European Starlings are still dazzling birds when you get a good look at them.