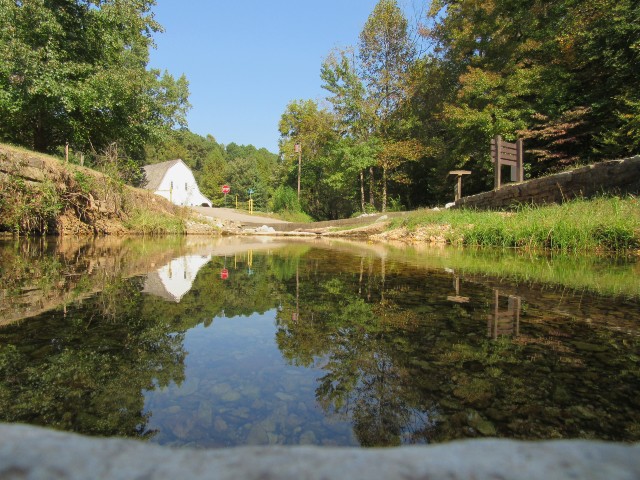 I found this cool creature while looking for snakes in southern Illinois.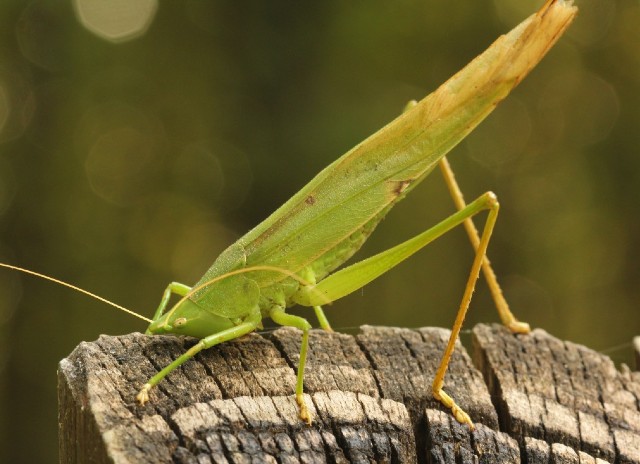 Easily recognized by their slanted faces and pointed cones that extend from their foreheads, the Conehead Katydids look like insect battering-rams, ready to poke holes in whatever gets in their way. Scientists do not know the significance or use of the cones.
This species has long, slender wings and is a strong flier. At nearly 3 inches in length, it ranks as among among the longest of our native katydids.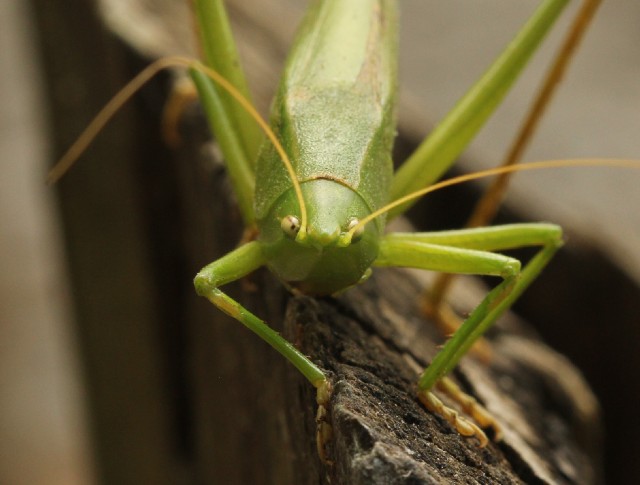 Residing in tall grass, weedy fields and shrubby edges, male coneheads sing mostly at night and have loud raspy or buzzy songs.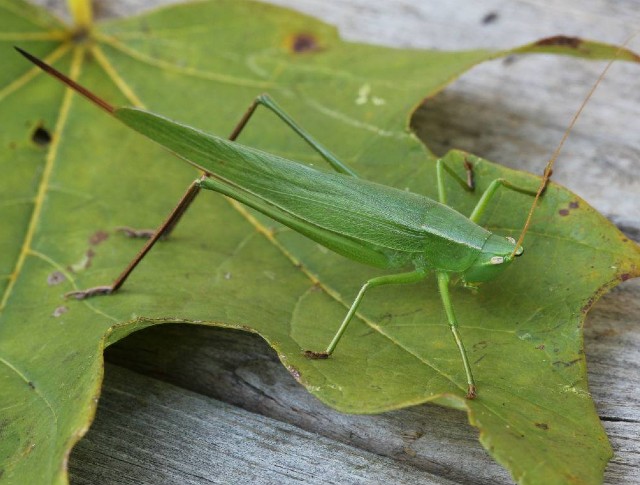 The Sword-bearing Conehead is named for the extremely long ovipositor of the female, which can be nearly as long as her abdomen. In the photo above, you can see the dark brown tip of this female's ovipositor extending beyond her wings.
Other types of commonly encountered Conehead Katydids are also cleverly named, such as the Slightly Musical Conehead, Modest Katydid and the False Robust Conehead.