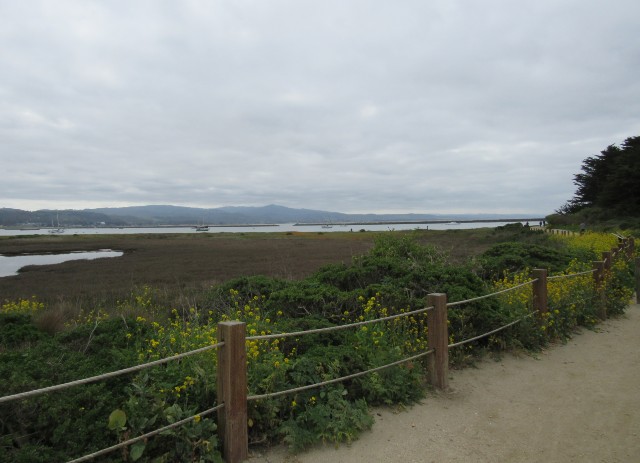 A tadpole in the ocean? That was the first thought that went through my head upon finding this fascinating fish. Most Clingfish species have tapering bodies and flattened heads, appearing somewhat tadpole-like in their overall shape.
These fairly small to very small fishes are widespread in tropical and temperate regions, mostly near the coast, but a few species in deeper seas or fresh water. They are thought to primarily feed on tiny crustaceans.
Clingfish are named for their ability to firmly attach themselves to surfaces, even in strong water currents or when hit by waves. This ability is enabled by their sucking disc, which is located on the underside at the chest and is formed by modified pelvic fins and adjacent tissue.
Most species shelter in shallow reefs or seagrass beds, clinging to rocks, algae and seagrass leaves with their sucking disc. The sucking disc can be remarkably strong, in some species able to lift as much as 300 times the weight of the Clingfish.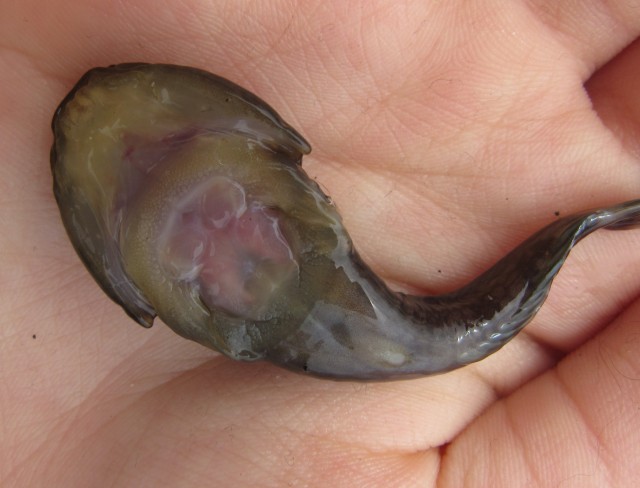 A Clingfish's suction cup does double duty. When the tide goes out, a Clingfish's pool might be left high and dry. But the cup holds in moisture, so the fish can still breathe.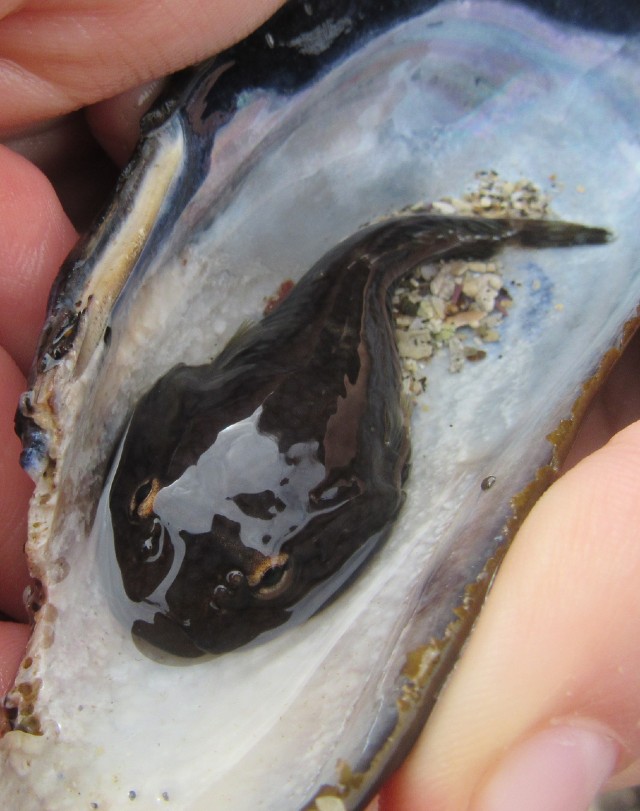 They often live in places exposed to strong currents and wave action and some are amphibious. As long as this intertidal-living species is kept moist by splashing waves, it can survive for up to three to four days on land.
Most Clingfish species have a cryptic coloration, often brown, grey, whitish, black, reddish or green shades, and in some cases they can rapidly change color to match their background. This was a super cool find while tidepooling in the Golden State.