While visiting a State Park, I noticed something was a bit odd about the information sign.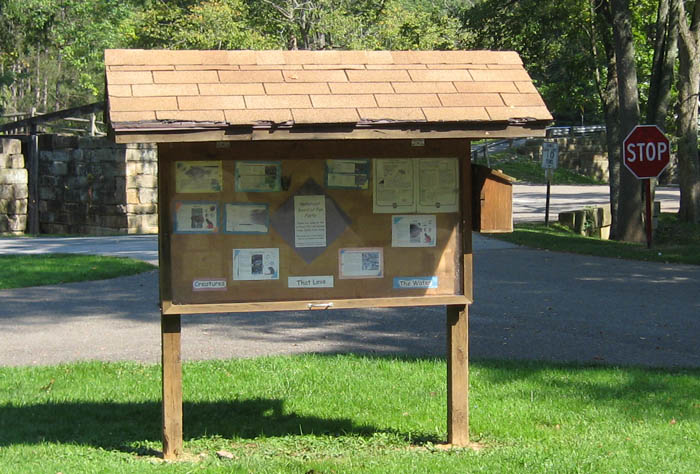 Closer observation revealed that there was a bat in the sign! I opened the sign up in an effort to release it, but the animal just "settled in" and made itself more comfortable.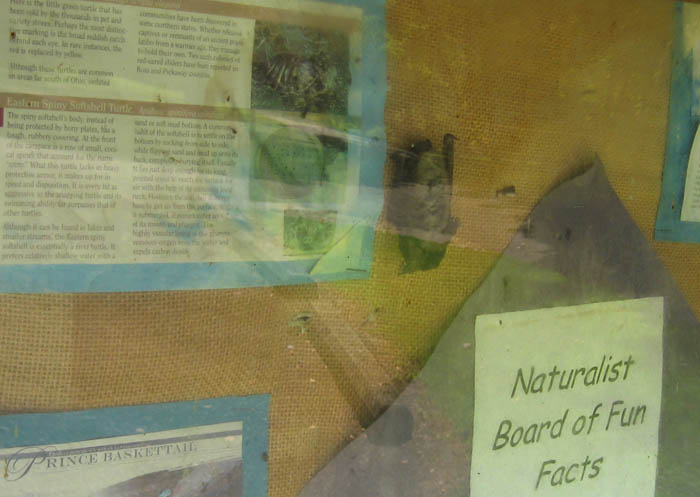 The Little Brown Bat lives along streams and lakes (there was a creek nearby).  It eats insects like gnats, flies, moths, wasps and beetles. It hunts at dusk and at night. Bats are the only mammals capable of flight.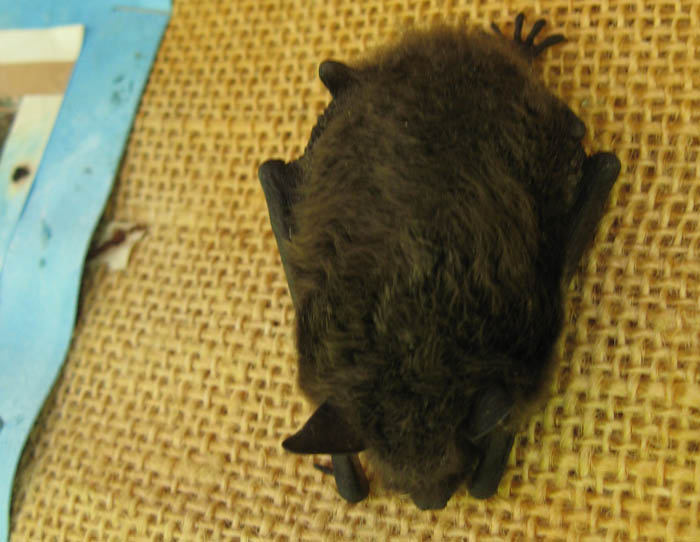 It uses echolocation to locate prey by sending out a high-frequency sound. When the sound hits an object, it bounces back to the bat. The bat then can identify what the sound hit and where it is. Echolocation is thought to be one of the most sophisticated systems ever developed. It is a rare occasion when a bat ever strikes any object, including a person.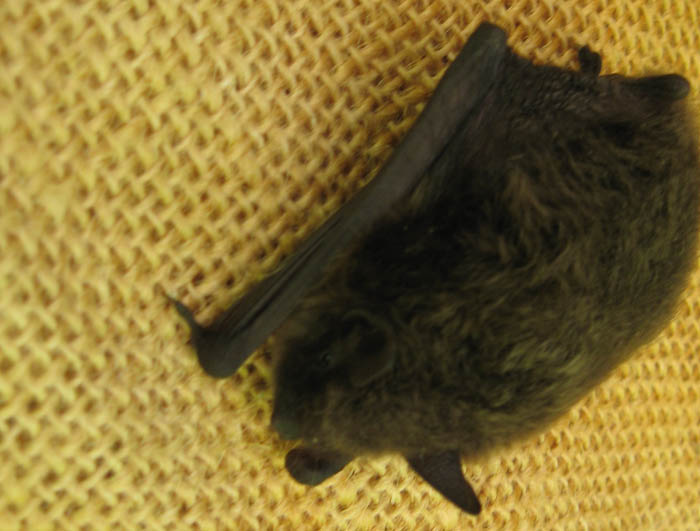 They capture prey with their teeth, and by netting them with the tail membrane, or by deflecting an insect with a wing tip into the tail membrane. Bats may eat hundreds of insects each night.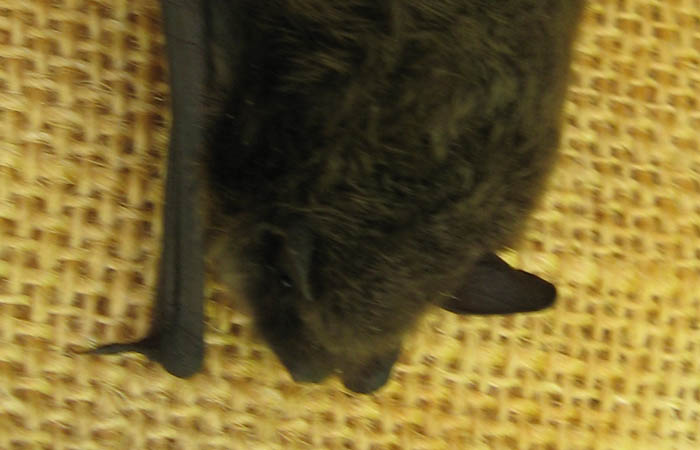 The little brown bat migrates to caves or mines in the winter to hibernate. It wakes up every couple of weeks during hibernation. It doesn't feed when it wakes up, but it may fly around outside the cave on warm nights. This species is about 3-1/2 inches long with a 10 inch wingspan.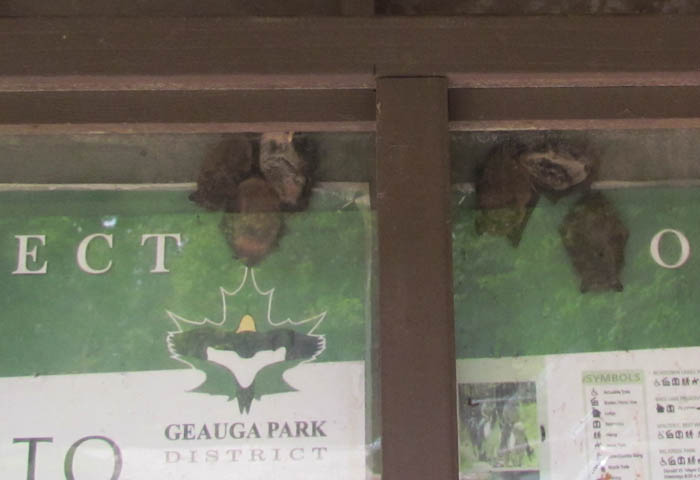 You may think that seeing a bat in a sign is a once-in-a-lifetime experience, but a few days later I visited a park along the upper Cuyahoga River. Guess what?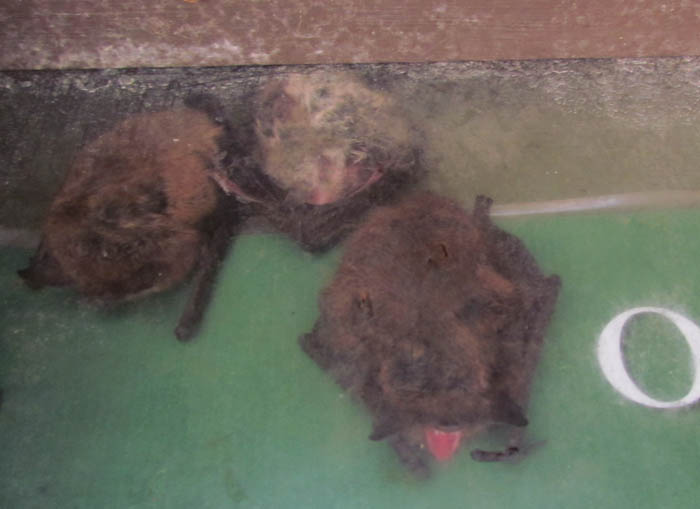 This one was so amused by my reaction that it stick its tongue out at me.