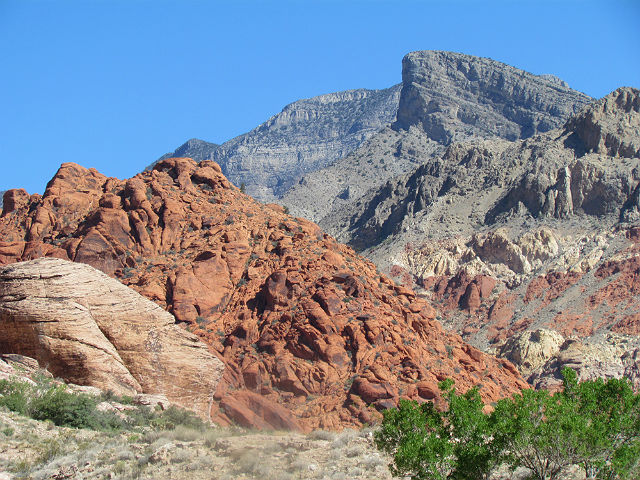 There have been several times in my visits to the Las Vegas Area when I've encountered these hoofed mammals. The Wild Burro was first introduced into the southwestern United States by Spaniards in the 1500s. Originally from Africa, these pack animals were prized for their hardiness in arid country. They are sure-footed, can locate food in barren terrain and can carry heavy burdens for days through hot, dry environments.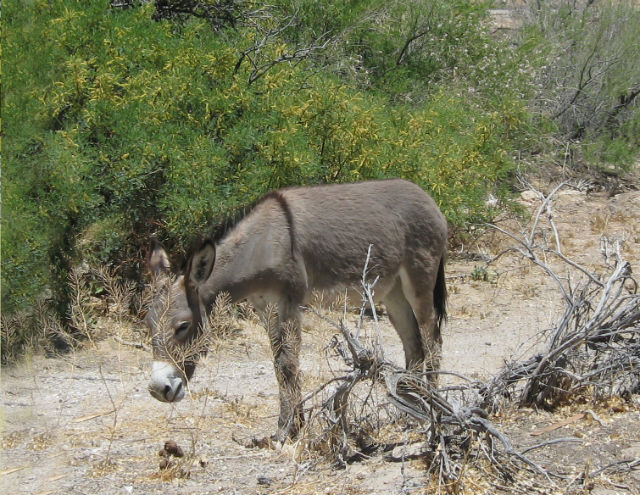 A "Wild Burro" is simply a wild donkey. Used by miners during the Gold Rush of the 1800s, many of these tough animals were later abandoned, but found ways to survive some of the most extreme, unforgiving terrain in the American West. Wild burros have long ears, a short mane and reach a height of up to 5 feet at the shoulders. They vary in color from black to brown to gray.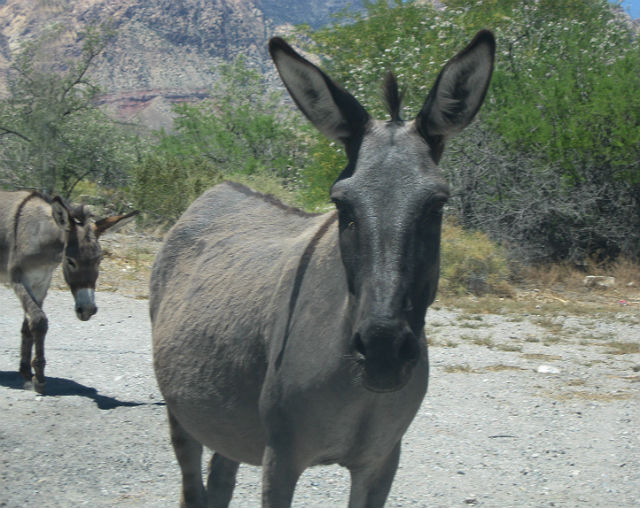 An average weight of an adult is 400 pounds for males (jacks) which are slightly larger than the females (jennies). These animals have been known to live past 30 years when well fed and cared for by man. In the wild, their average lifespan is about 10 years.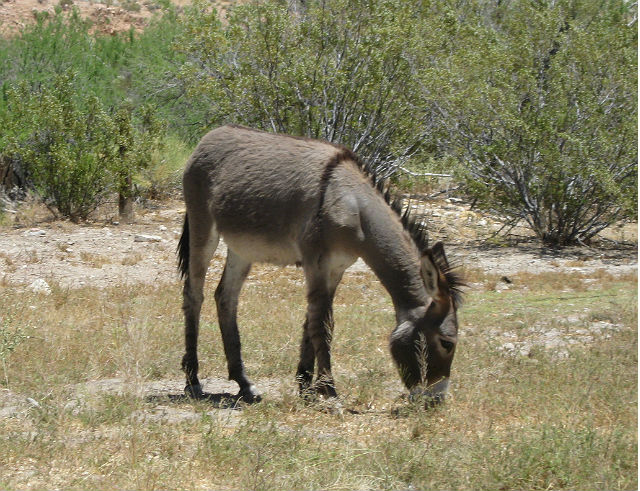 A Wild Burro can tolerate a water loss of about 30% of its body weight. Is feeds on a wide variety of plants but prefers grasses. It survives the apparent lack of water by seeking out the natural springs and hidden waterholes.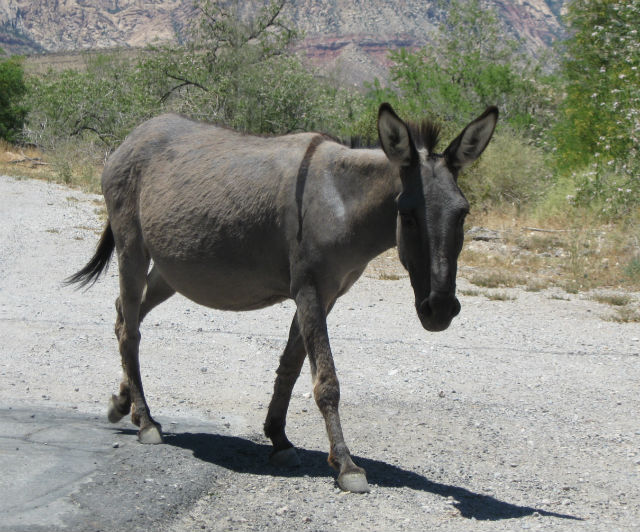 The Wild and Free-Roaming Horse and Burro Act (passed in 1971), states that the Bureau of Land Management (BLM) manages Wild Burros with other plants and animals in the environment. The BLM currently manages Wild Burros so that they and other animals and plants can share the area with minimal competition.