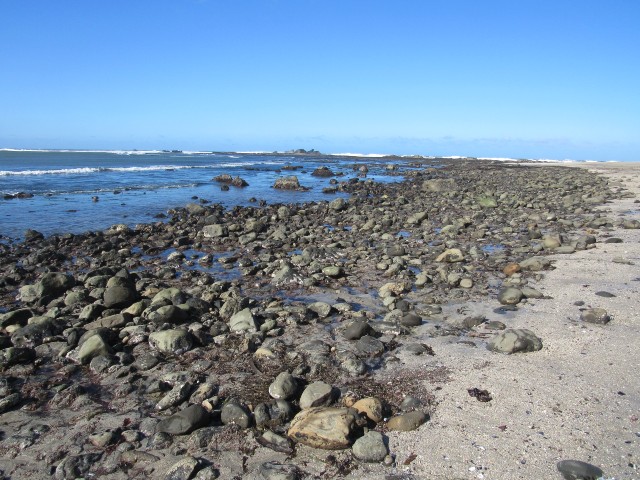 While tidepooling on the California coast, I came across these strange looking creatures. At fist I didn't think that they were organisms at all, but rather pieces of plastic.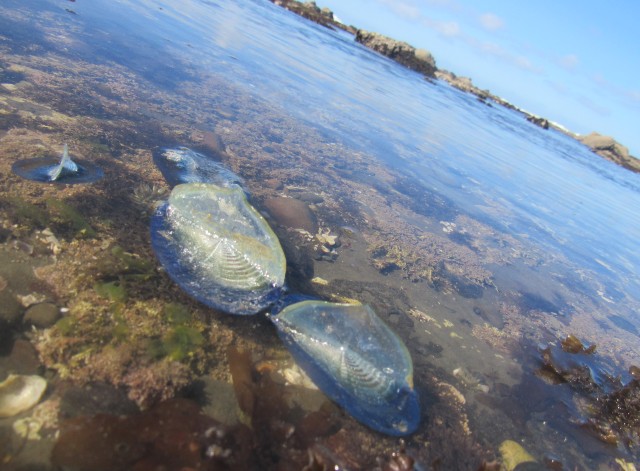 It is a free-floating hydrozoan that lives on the surface of the open ocean. Each apparent individual is a hydroid colony and most are less than three inches long.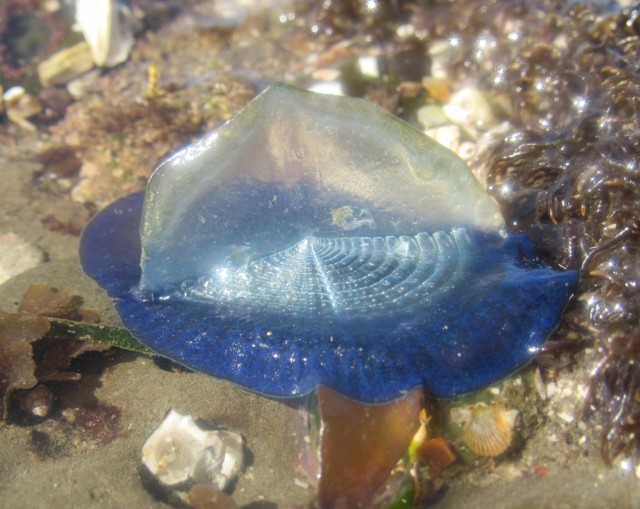 Though their deep blue color is eye-catching, their most obvious feature is a small stiff sail that catches the wind and propels them over the surface of the sea. They catch their prey (generally plankton) using tentacles that hang down in the water and bear stinging cells.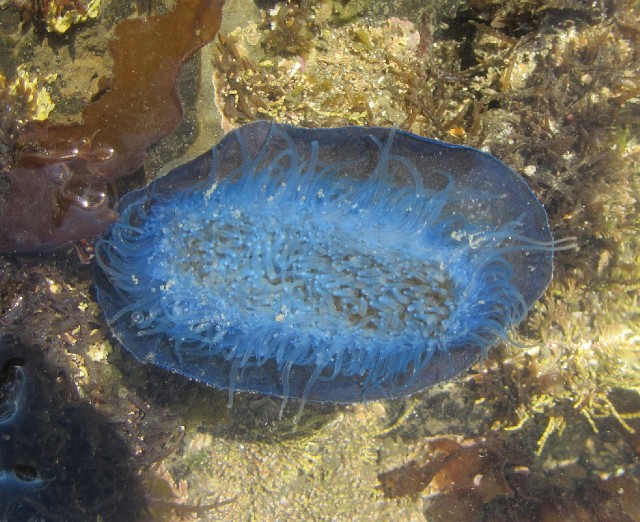 These creatures typically live far offshore in open ocean waters and their little sails help distribute them using the force of the wind. However, because they sail only downwind or at a slight angle to the wind, they are often blown ashore in very high numbers, with millions piling onto beaches in drift rows.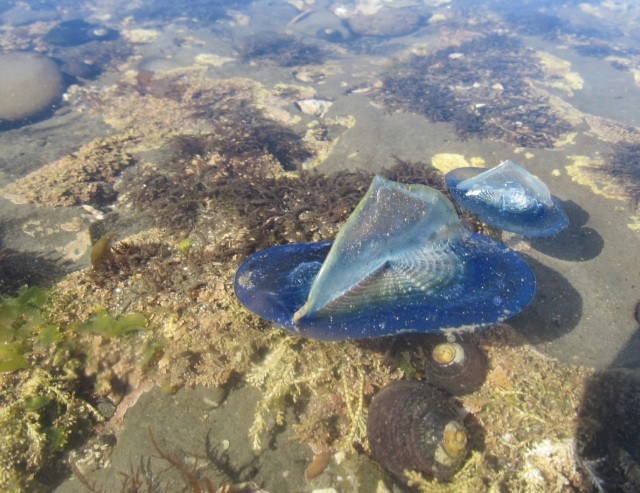 There are two forms of By-the-wind-sailors. California specimens have a sail which is angled to the right of the main axis. This means that as the wind pushes it along, the creature tacks as much as 60 degrees to the right of the true wind direction. California's predominant wind is from the northwest, therefore these animals are usually kept offshore.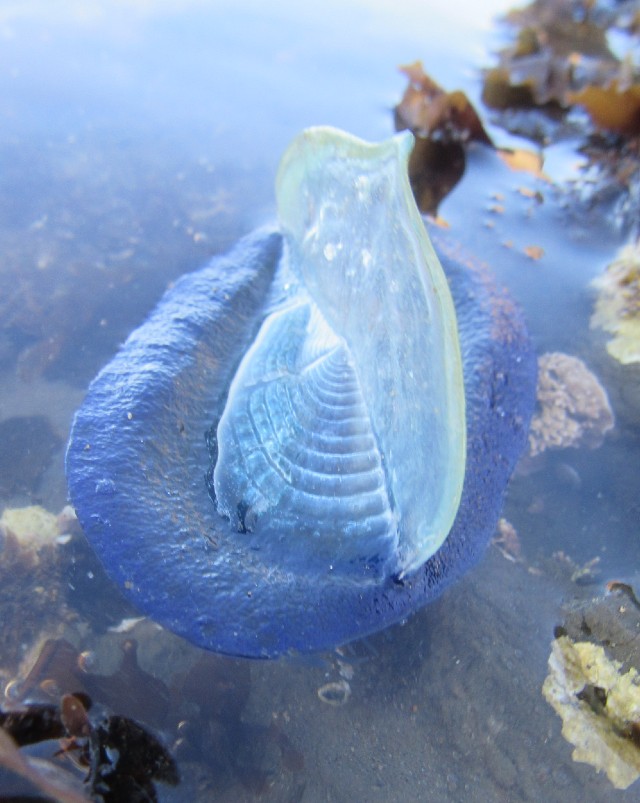 The other form of By-the-wind-sailor has a sail angled to the left of the main axis. Not surprisingly these animals are found on the other side of the ocean – Japan, Korea and Siberia. Here the sail functions in the same way – it keeps the animal offshore and therefore safe from being stranded.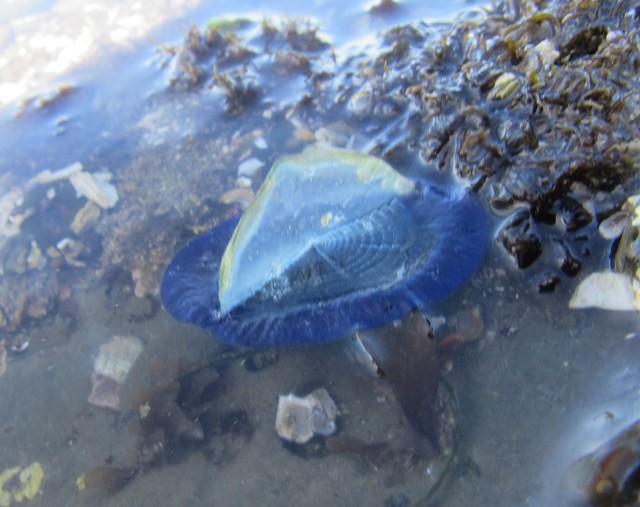 Each By-the-wind-sailor is a colony of all-male or all-female individuals (called polyps), which are divided into separate groups within the colony. Some polyps specialize in feeding and reproduction, while others protect the colony and provide structural support.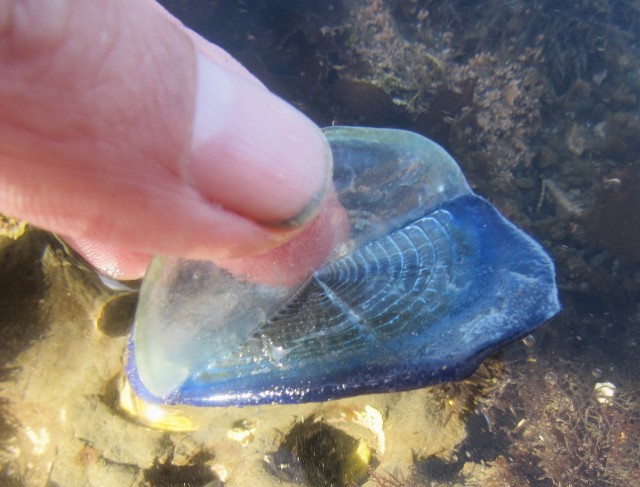 All polyps of an individual By-the-wind-sailor are connected by a canal system that distributes food and eliminates wastes. Even though they are very common and distributed throughout the oceans of the world, very little is known about the details of their life.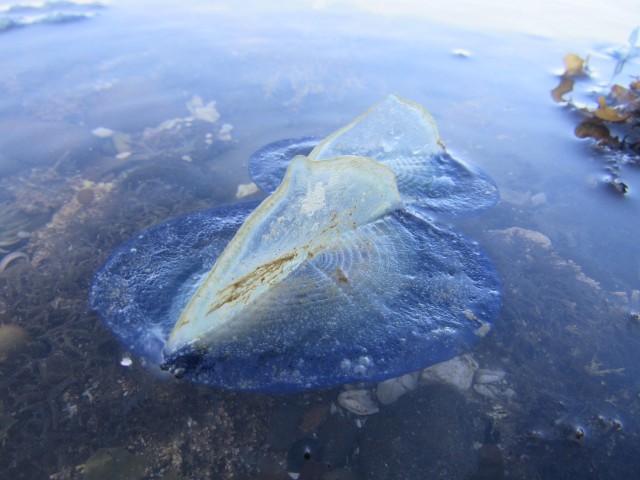 This was indeed one of the coolest creatures that I found on my visit to the Golden State. These animals may be alternately known as Sea Rafts, Purple Sails and Little Sails.