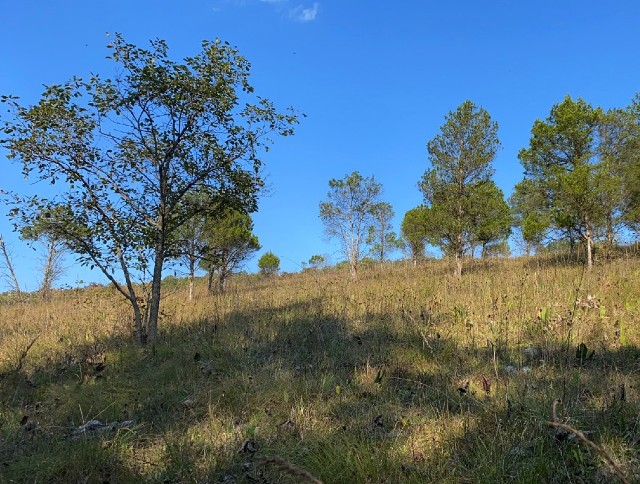 While exploring this glade in Missouri, I can across a small, grayish brown, rough-scaled lizard that I've never seen in the wild before.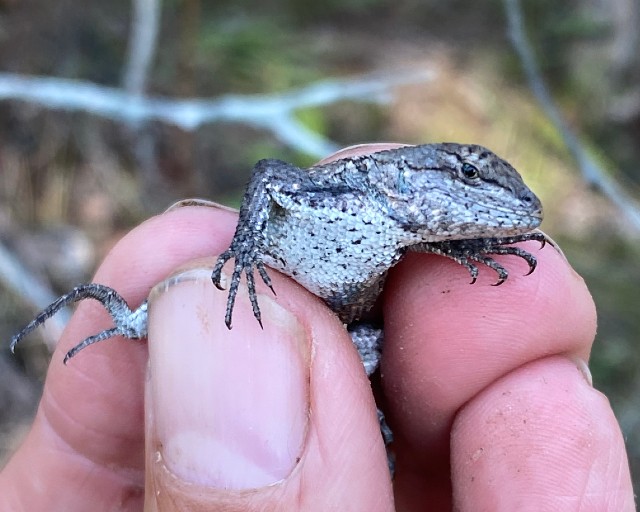 This is a common species of open forests or along edges of woods and fields. It often lives around country homes and rock gardens, split rail fences and stacks of firewood.
Adult range from 4-7 inches in total length, with their tail being over half of their total length. Males are easily differentiated from females by two bright blue patches on their underside that females lack.
These lizards are extremely fast. When startled, they will often seek refuge in nearby vegetation or burrows. They also commonly escapes capture by running up trees.
The Prairie Lizard eats a wide variety of insects and spiders. It was neat to see these cool creatures while visiting the "Show Me State."