While hiking on Mount Charleston in southern Nevada, I noticed the small flowering plant growing close to the ground.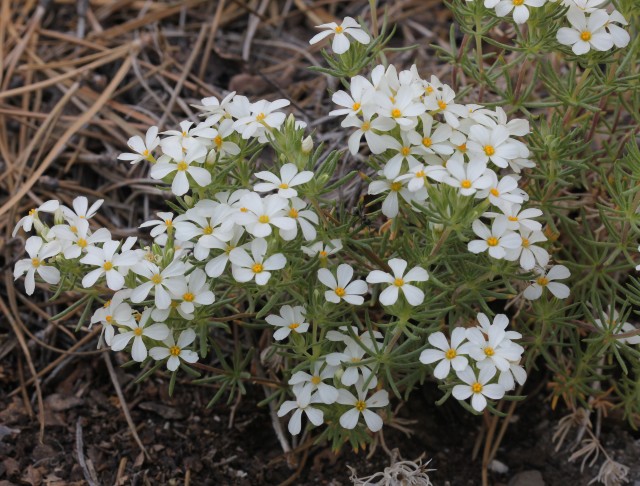 This member of the Phlox Family is a sweetly aromatic, clump-forming perennial with a round mound of stems clad with a distinctive whorled foliage.
Native to much of the southwestern United States, it lives on dry, open or lightly wooded, often rocky slopes from the foothills to well up into the mountains.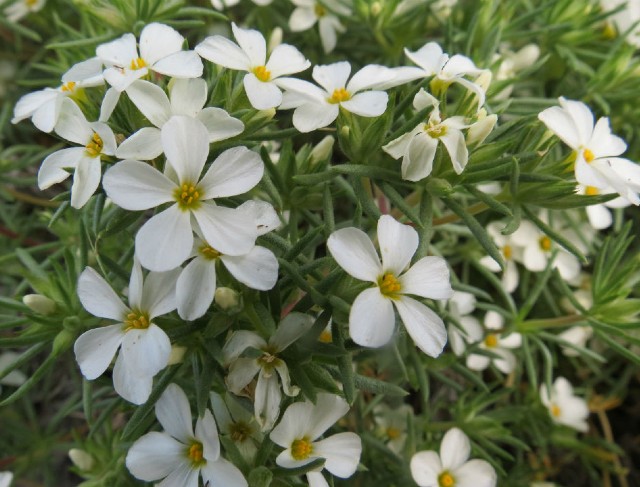 Nuttall's Linanthus' flowers are very similar to many other members of the Phlox Family. They are white or pale cream in color, about half an inch across and have five unnotched petals, centered on a yellow tube.
This species was named in 1870 from a specimen collected by famed botanist and Harvard teacher, Thomas Nuttall.