This is a classic American serpent of the southwestern deserts. It is active in the daytime, extremely alert and very speedy. I've come across it a few times on my visits to the Mojave Desert.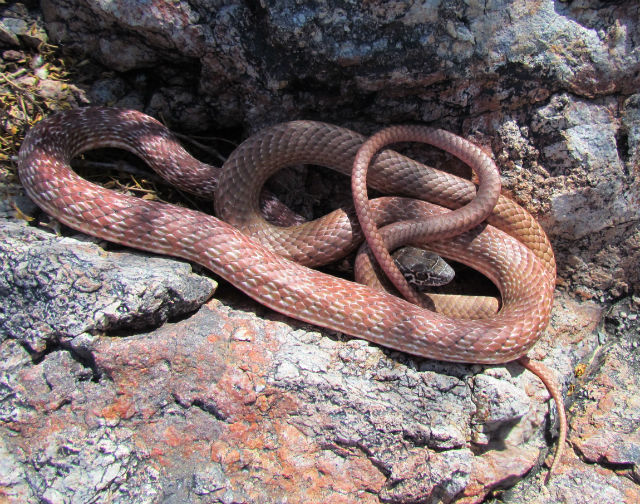 Western Coachwhips actively hunt and eat lizards, small birds and rodents, subduing their prey by grasping it and holding it down with their jaws, rather than using constriction.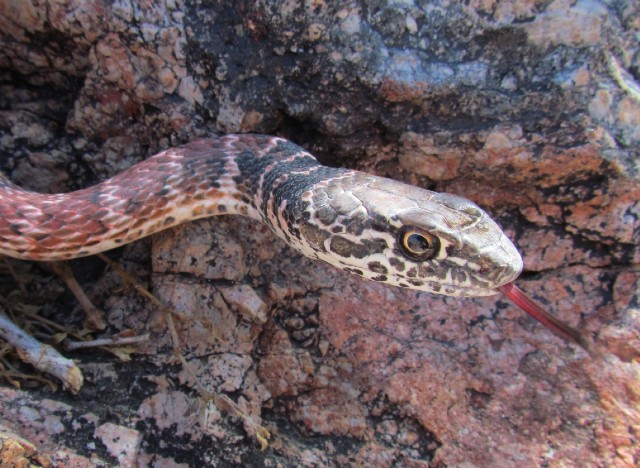 They are curious reptiles with excellent eyesight and are known to "periscope," which is to raise their heads above the level of the grass or rocks to see what is around them. They are often seen foraging in the hottest hours of a summer day.
A mature Western Coachwhip may measure three to eight feet in length, though they average about four feet. They are a slender-bodied snake with a long and thinly tapered tail.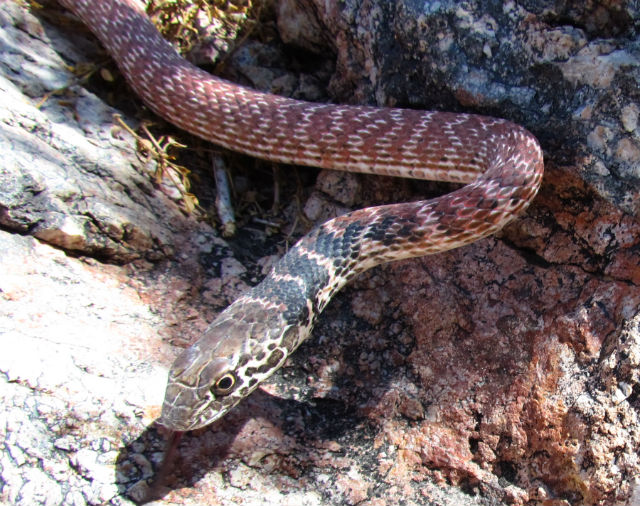 This reptile has a range as to what it looks like in physical appearance; its dominant color often blends in with the soil color of its habitat, helping to camouflage the snake. The common name "Coachwhip" comes from these snakes often having a black head and neck, resembling a whip handle and large scales resembling a braided whip.
For habitat, the Western Coachwhip prefers relatively open territory, such as sand dunes, prairielands, desert scrub, rocky hillsides and open pine and oak woodlands.
The coachwhip is one of the longest native snakes found in North America. Out west it is also known as the "Red Racer" and it is a thrilling herp to encounter in the field.