While staying at North Beach, Maryland each day I walked to a tiny nature preserve, where more-often-than-not I would see this elegant bird. During breeding season adults develop long, wispy feathers on their backs, necks and heads.
The Snowy Egret is one of North America's most familiar herons, but it was almost hunted to extinction in the late 1800′s, due to their plumes being in demand as decorations for hats.
It was then protected and its numbers not only have rebounded, but its range seems to be expanding as its population has increased. It can be seen in marshes, swamps, ponds and shorelines in both fresh and salt water.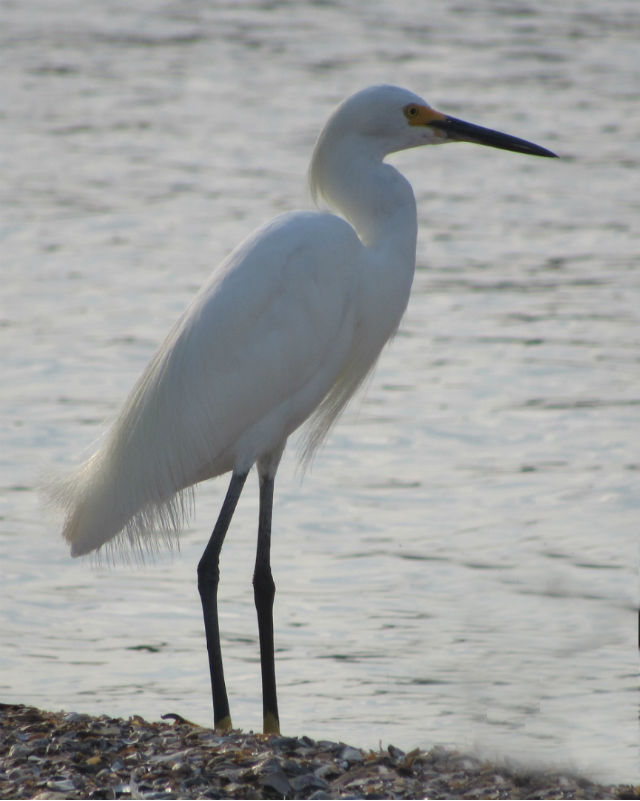 This bird is not only known for its immaculate white feathers, but also for its contrasting yellow feet. It uses its feet to stir up food items – mainly fish and crustaceans, but it also eats worms, insects, snails, snakes, small lizards and frogs.
Like other herons, this two foot tall species nests in colonies, often with other types of wading birds. It was always nice to see this graceful inhabitant of Chesapeake Bay while on my trip.