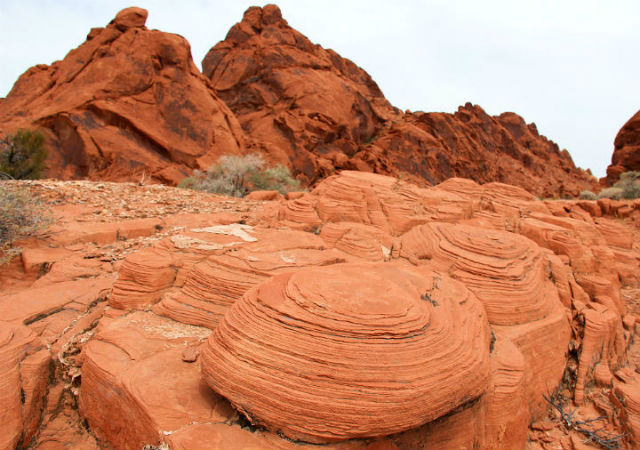 This is a classic desert species of lizard that ranges throughout most of the southwestern United States and northern Mexico. It has been one of the most commonly encountered reptiles on my visits to the Mojave Desert, but it can often be just a blur as it races across the desert floor.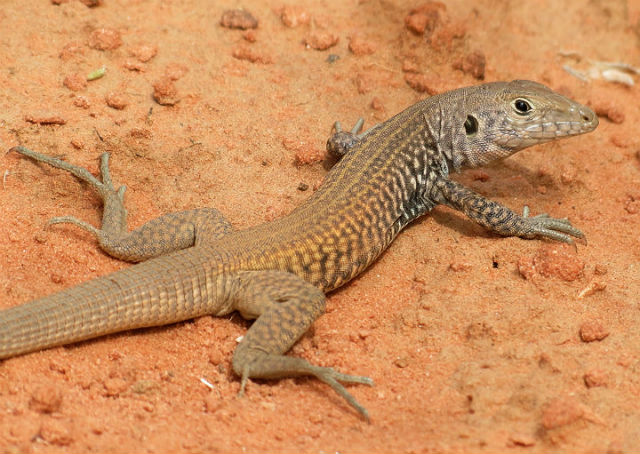 It is in the family of lizards Teiidae, which also includes Tegus and Racerunners. Western Whiptails have long, slender bodies, with small, grainy scales on their backs and larger rectangular scales on their bellies. They can grow to a foot in total length, but two-thirds of that length is their tail.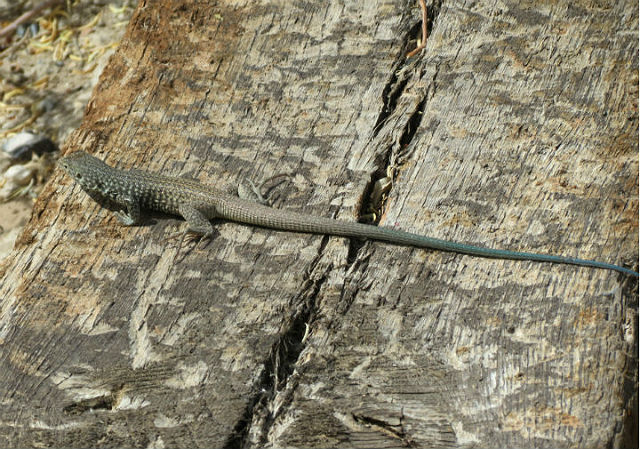 The Western Whiptail actively forages on the ground often near the base of vegetation and hunts a wide variety of ground-dwelling invertebrates, including grasshoppers, beetles, ants, termites, insect larvae and spiders. They flick out their tongues and often probe cracks and crevices and dig in loose soil as they search for food.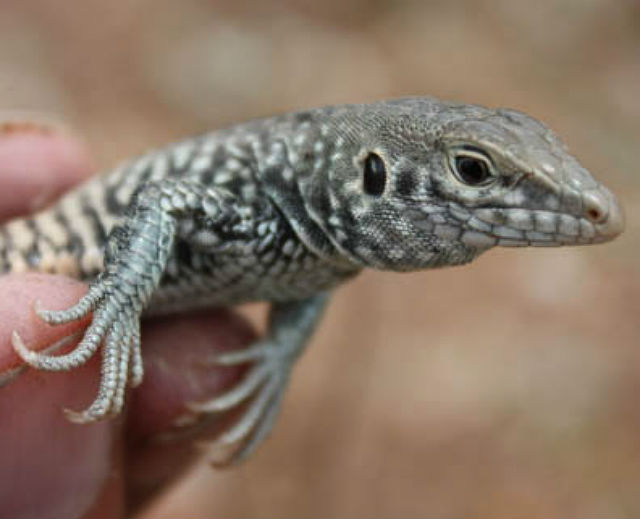 This lizard occurs in a variety of habitats including valley foothills, chaparral, desert riparian areas, desert scrub, desert washes and grasslands. I usually see then in flat, open areas and in some instances they make their home in areas cleared by man.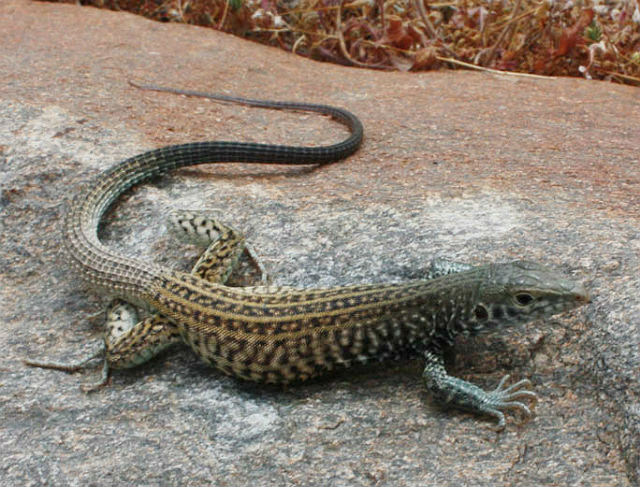 These reptiles are capable of running very fast and when pursued, escape into their underground burrows. They have the ability of autotomizing (dropping) their tails as a method of evading of predation attempts.
Western Whiptails are fun lizards to experience in the wild. If you stay a few yards away from them, they will go about their lives, moving almost constantly, while searching for food.