Recently I found this strange creature in my basement. It is also commonly known as the Drain Fly, Filter Fly or Sewage Fly. Moth flies are frequently found indoors on windows, sinks and walls. The source of the fly infestation is generally from sinks and floor drains.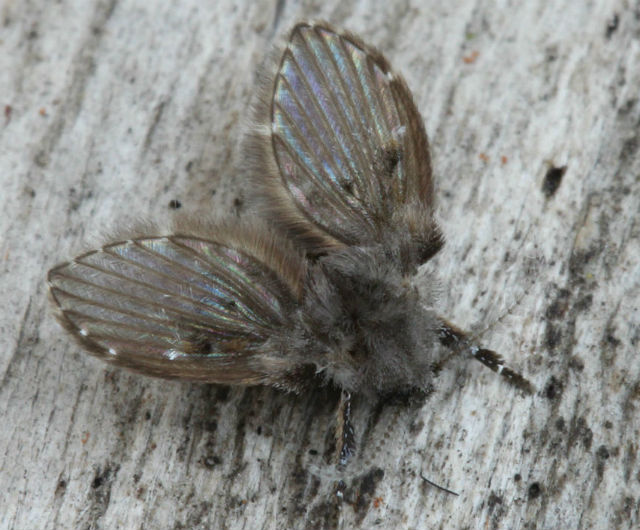 The adult insect is about one-fifth of an inch long. It has a dark gray body and lighter colored wings. It is densely covered with long hair, which gives the body a fuzzy appearance, hence the name "Moth Fly."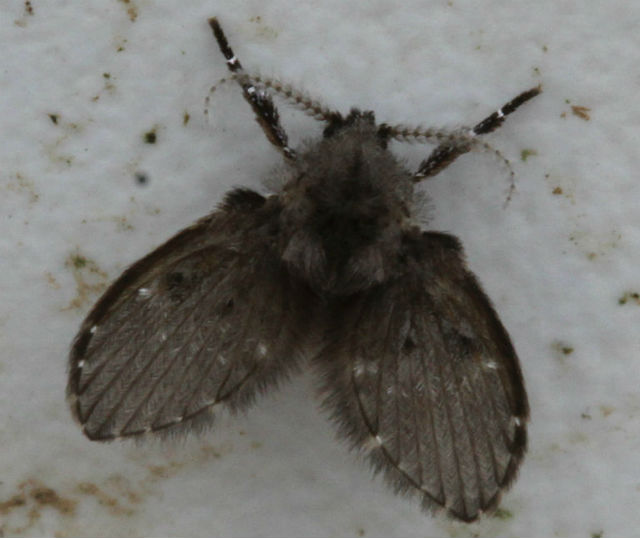 Their eggs are deposited in moist, decomposing organic materials. These materials, which accumulate in drains, provide an ideal site for metamorphosis. Adults live about two weeks and feed on flower nectar and polluted water.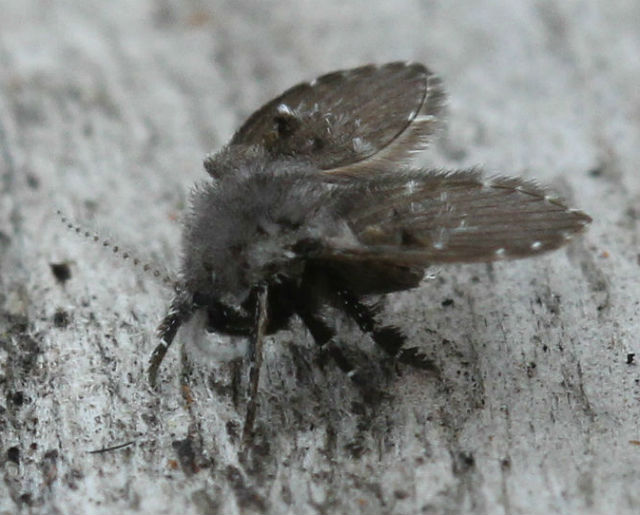 During the day adults rest in shaded areas or on walls near plumbing fixtures and on the sides of showers and tubs. Most of their activity occurs during the evening. It was neat to make an acquaintance with this unusual insect.