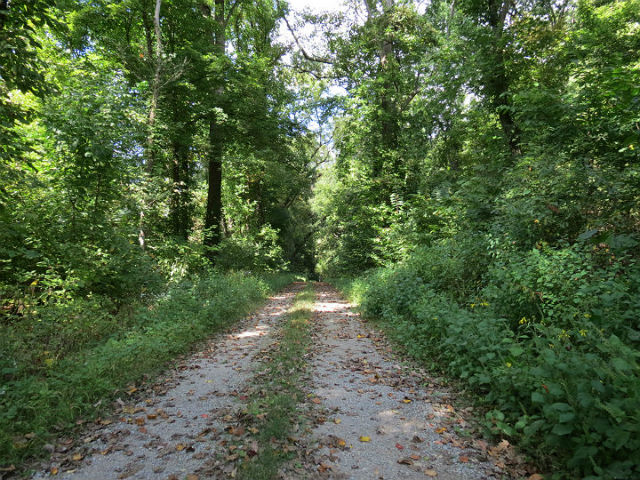 While hiking on Snake Road in southern Illinois a few weeks ago, I came across a couple of examples of this very interesting mammal. These small, golden rodents are adapted to, and occur chiefly in, forested areas. Tangles of trees, vines, and brush seem to be a preferred habitat. They are rarely encountered in or near human habitations.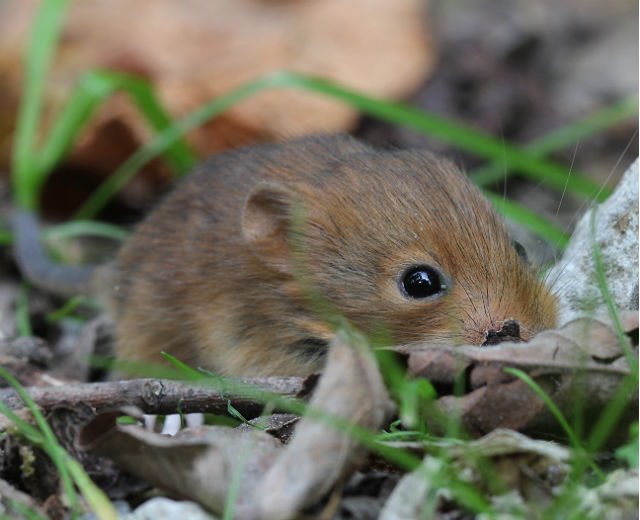 Unlike most mice, the Golden Mouse is semi-arboreal. Its semi-prehensile tail helps balance and stabilize it. As the mouse travels along vines and branches, the tail is used for balance. When the mouse pauses, the tail encircles the branch or vine.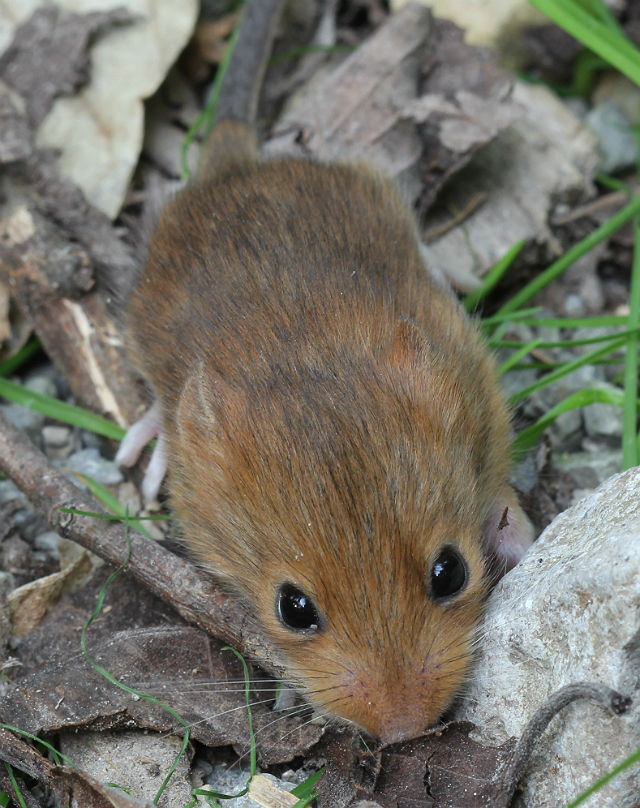 They build nests and feeding platforms above ground in understory trees and shrubs. Young are born in nests that usually are a few inches to 15 ft above ground in bushes and vines.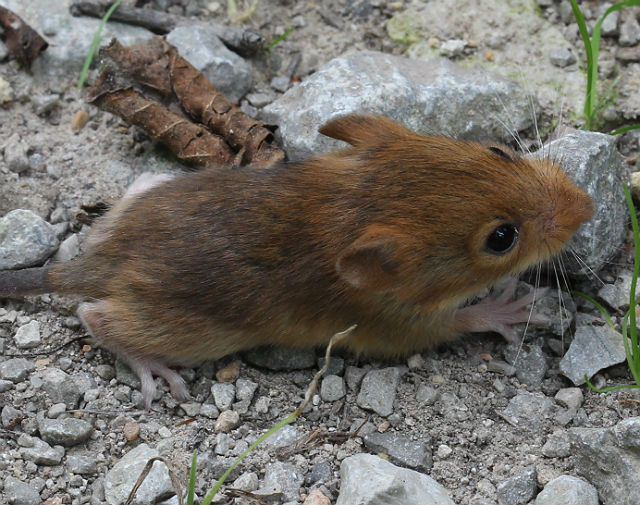 Insects and spiders make of about half their diet. They also eat a variety of seeds including Sumac, Wild Cherry, Dogwood, Greenbriar, Poison Ivy and Blackberry.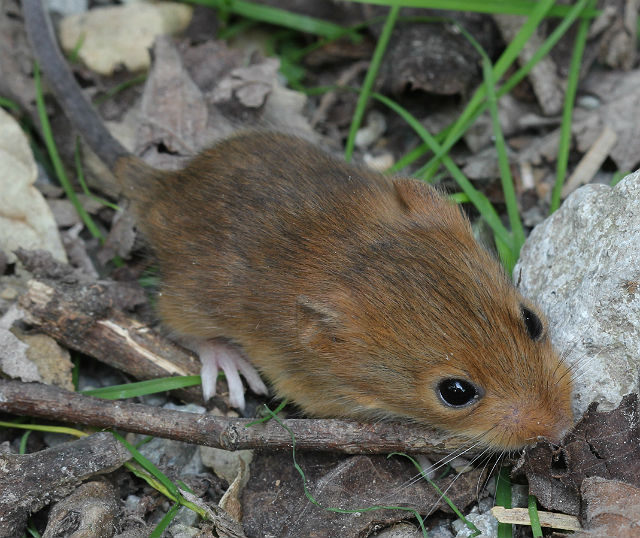 This species occurs in the southeastern United States and I have never encountered one before. Coming across these cool creatures was an unexpected surprise.