The leaf beetle family, Chrysomelidae, is one of the largest insect families. In round numbers, there may be 35,000 species worldwide. This insect has a special kind of iridescence that shines and changes color as it shifts position or we change position looking at it.
Adults and larvae eat the plant dogbane, and even the eggs are laid on plant, or on the ground nearby. They are also fond of milkweed. Their habitat is prairies and grasslands.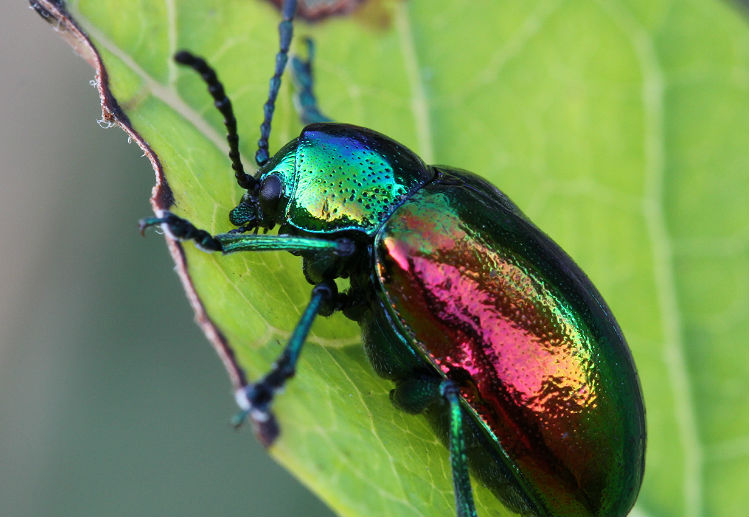 The plants Dogbane Leaf Beetle feed on have toxic sap. To deal with this issue, the beetle the makes an incision on a leaf vein "upstream" of where it intends to feed. As the sap flows out at the cut, the insect moves "downstream" to feed below the "leak."
A person could easily mistake the Dogbane Leaf Beetle for an exotic creature from a far away rainforest, but this exotic-looking living jewel is rather common in the northeastern United States.