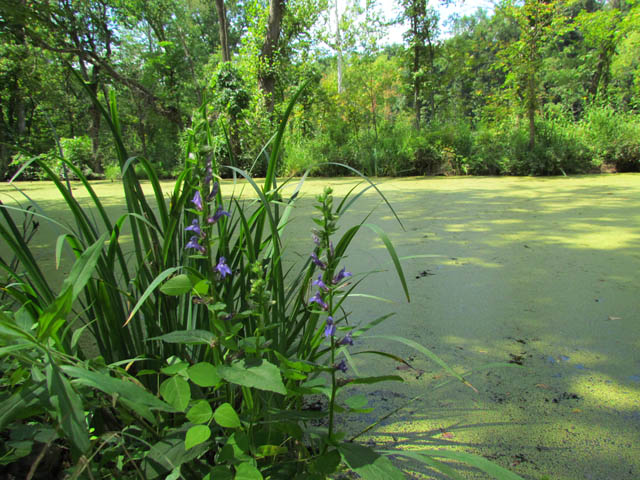 This blue counterpart of the Cardinal Flower blooms bright blue in late summer. Lobelias have 2-lipped flowers with a 2-lobed upper lip and a 3-lobed lower lip.
The preference is wet to moist soil and partial sun. I often see it at this time of the year growing along the Ohio & Erie Canal.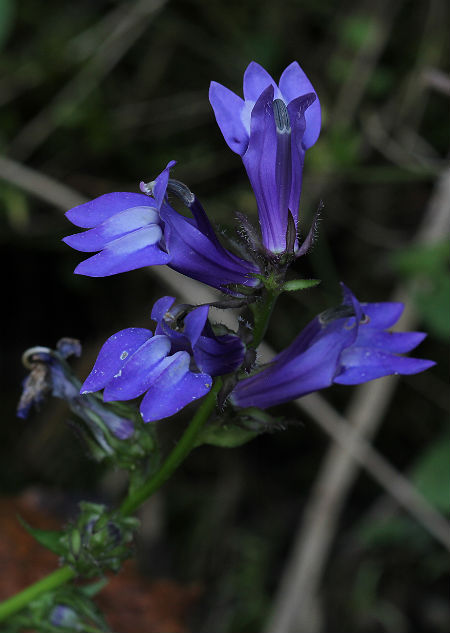 The nectar and pollen of the flowers attract primarily bumblebees and other long-tongued bees. Its species name, siphilitica, is a reference to the old folk medicine belief that extracts made from the plant could cure syphilis.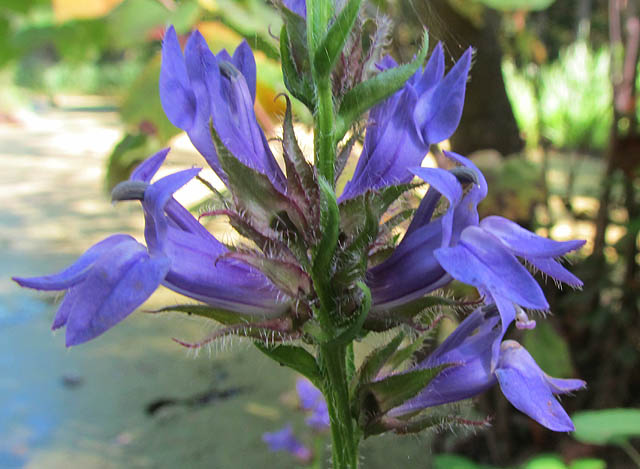 Great Blue Lobelia is one of my favorite plants and it provides some welcome diversity with its violet-blue flowers during late Summer or Fall.