While visiting southern California, I had a specific garter snake that I was hoping to find that I'd never seen "in person" before. This rocky creek looked to be an ideal habitat to explore while searching for it.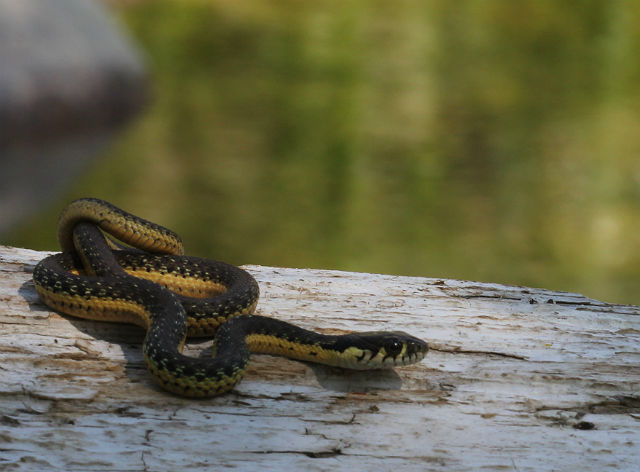 An adult Two-striped Garter Snake measures two to three feet long and is an olive, brown or dark gray color. Most garter snakes have a stripe running down their backs, but Two-striped Garter Snakes lack this dorsal marking.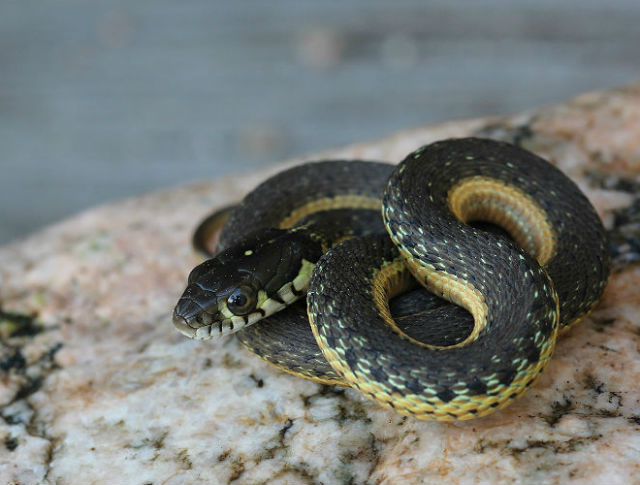 This species is more aquatic than most garter snakes; it inhabits streams and ponds in chaparral, oak woodland and forest habitats. Its ideal environment is in aquatic areas that are bordered by vegetation with open areas for basking.
This reptile's diet consists of fish, fish eggs, tadpoles, small frogs and toads, leeches and earthworms. Two-striped Garter Snakes forage for food in and under water.
Loss of wetland habitats have contributed to a reduction in the range of this snake by about 40%. It is designated a California Species of Special Concern and protected by the state.
It was a thrill to explore the Golden State find one of these fine serpents.