While visiting a sandhill prairie in Missouri last month, I came across this very cool creature. Its bright colors mimic those of a "velvet ant" – a type of wasp that possess a very painful sting.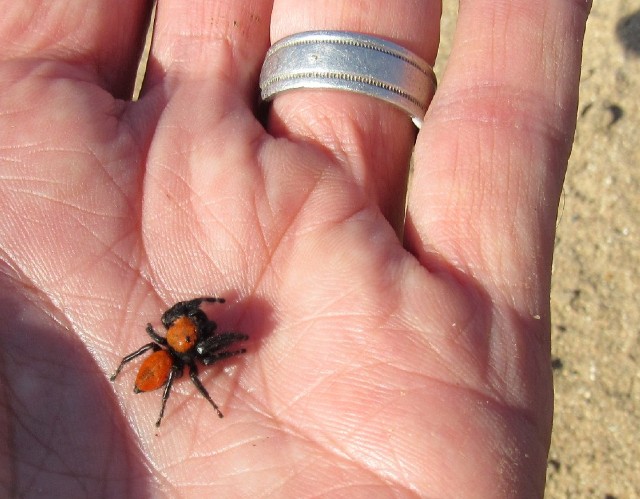 The Cardinal Jumper is a Jumping Spider and part of a family that contains over 6,000 described species; it is the largest family of spiders and makes up about 13% of all known spiders.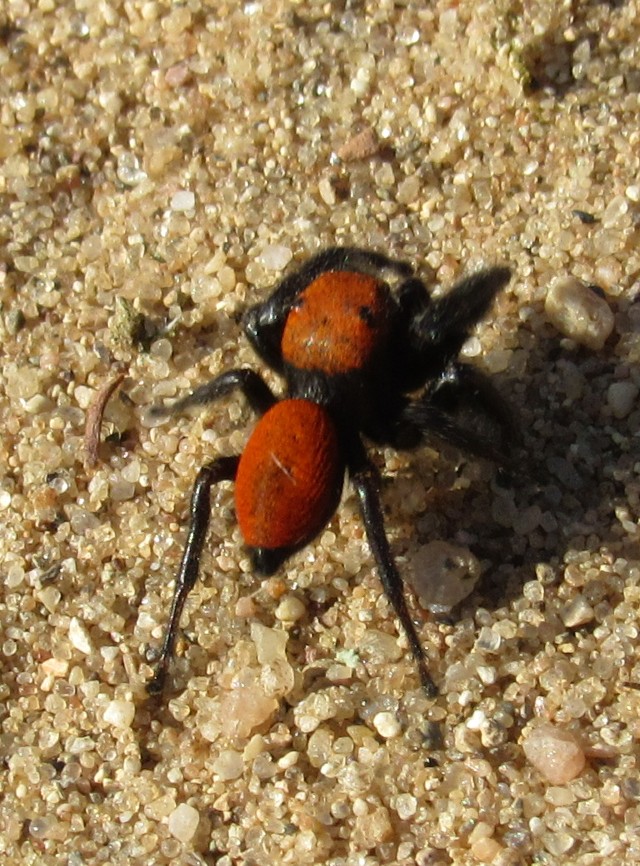 Jumping Spiders do not make webs to catch food, but use silk for building retreats, protecting eggs and creating safety lines while moving about. Having excellent eyesight needed for active hunting, Cardinal Jumpers tend to notice everything around them, including both large and small beings.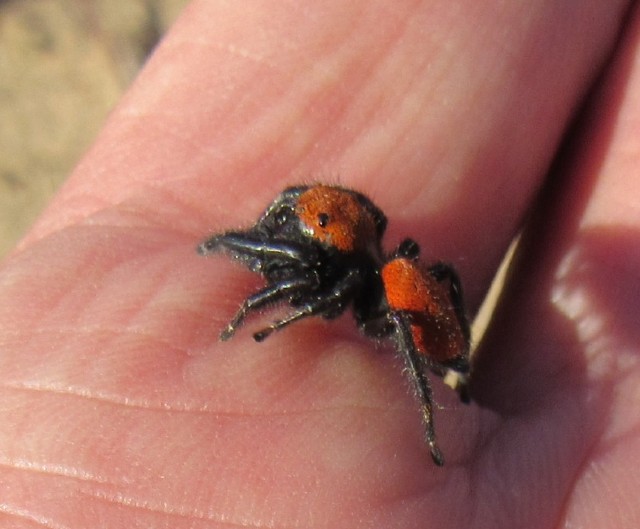 This species is most often found in areas with tall grass and weeds and it frequently climbs up on the grass stems. Its main food is insects, including grasshoppers and katydids several times bigger than they are.
Cardinal Jumpers have a well-developed internal hydraulic system extends their limbs by altering the pressure of the body fluid within them. This enables them to jump without having large muscular legs like a grasshopper. Most Jumping Spiders can jump several times the length of their bodies.
Interestingly, it seems to be most commonly sighted during the month of October, which makes its Halloween colors quite appropriate.