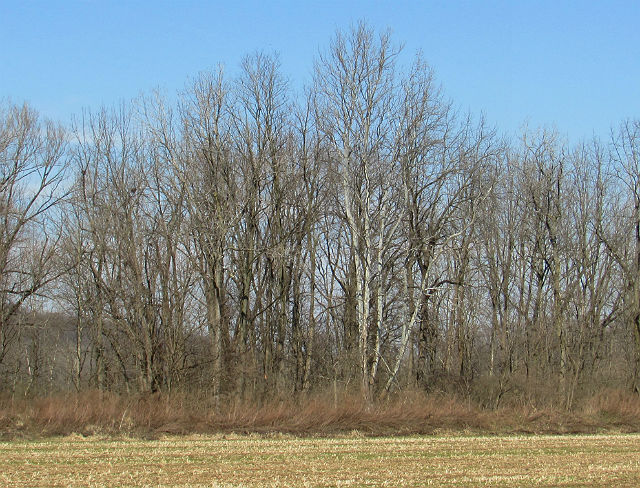 This graceful, slender-tailed, small-headed dove is common across the continent. The Mourning Dove is the most widespread and abundant game bird in North America. They like to hang out on the deck rail, ground and backyard maple tree at my house.
Part of the reason for its significant increase in population is that many forests have been converted to farmlands, pastures and towns – which provide ideal habitat, as this is an open-country bird.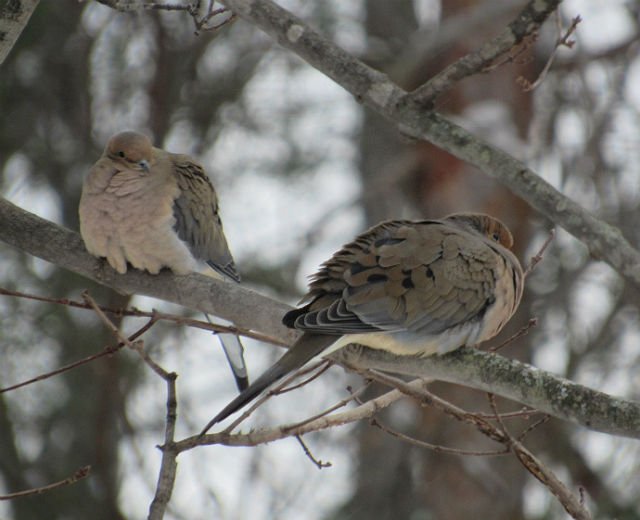 Their soft, drawn-out calls sound like laments (mourning). When taking off, their wings make a sharp whistling or whinnying sound. Mourning Doves have coloration that matches their surroundings. They are brown to tan overall, with black spots on the wings and black-bordered white tips.
Seeds make up 99 percent of a Mourning Dove's diet. It tends to feed busily on the ground, swallowing seeds and storing them in an enlargement of the esophagus called the crop. Once they've filled their crop, they fly to a safe perch to digest their meal.
Although this is primarily a bird of open areas with scattered trees, and woodland edges, large numbers roost in woodlots during Winter.