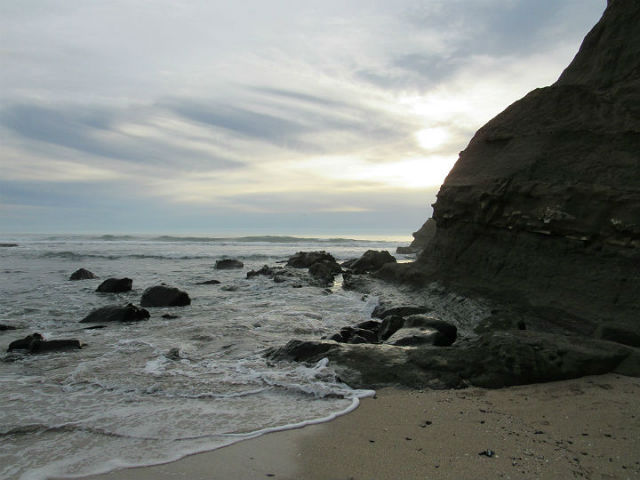 The largely unnoticed creatures of kelp forests and tidepools often look like something out of a sci-fi movie. Strange sea anemones, odd fish and brightly colored Sea Slugs are fixtures in an underwater landscape. The Purple Sea Urchin is right at home in this environment; with its bright color and sharp spines. It's hard to tell whether it's a plant or an animal, let alone a species of this planet.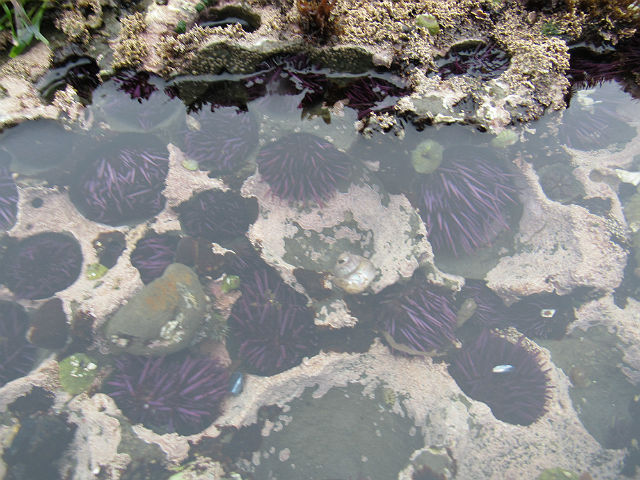 Despite its extraterrestrial look, it is an animal related to a starfish. Like the starfish, it lives along the rocky shores and sea floors on the Pacific Coast in shallow areas affected by the crashing waves. Also, like starfish, sea urchins have tube feet, but unlike the five legs of a starfish, tube feet cover the whole spiny external part of the sea urchin and enable it to move slowly using hydraulics.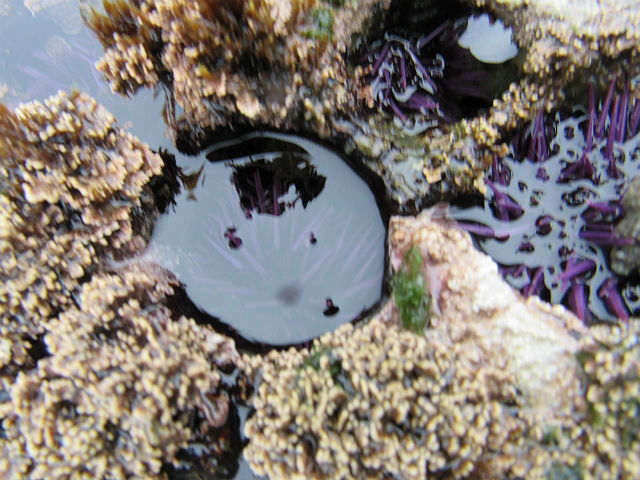 Sea urchins feed mostly on algae and decaying organic matter, although they are known to eat kelp and sponges as well. The mouth of the sea urchin, located on the underside of its body, has five calcium carbonate teeth.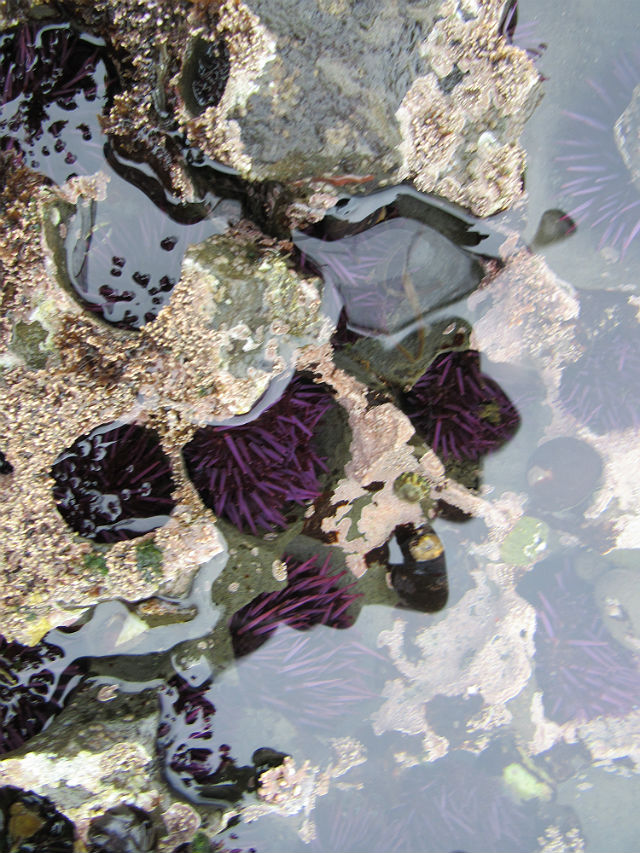 The sea urchin actually uses these teeth to "dig" into rocks, where it lodges itself for extended periods of time. In fact, if a sea urchin carves out a hideout for itself at a young age, it can grow too large over time and get stuck in its own hole.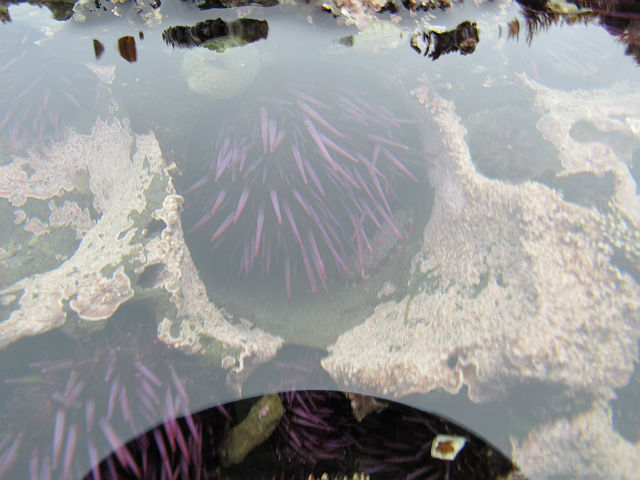 Unfortunately, large groups of sea urchins can actually be detrimental to kelp forests. Sea urchins feed upon kelp and often eat the stems of the plant found near the rocky ocean floor. This effectively kills the entire kelp plant. It is often sea otter predation on the sea urchins that keeps sea urchin populations in check and preserves the kelp forests.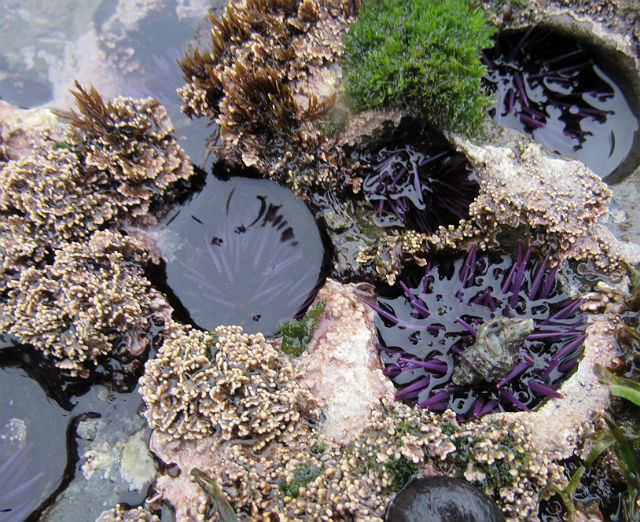 However, the sea urchin is not defenseless against these hungry predators. Its first line of defense is its sharp spines, which many divers can tell you are no joke. The next line of defense is the tiny stinging structures found in their spines, called pedicellarines.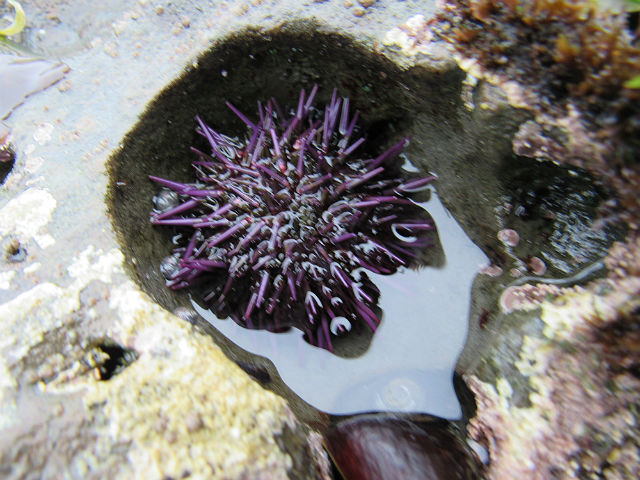 Purple Sea Urchins are considered an indicator species. They are very sensitive to changes in their environment, and usually are one of the first in their ecosystems to show signs of distress when the water quality starts to decline. Stress in sea urchins often shows itself as drooping spines and a lack of movement.