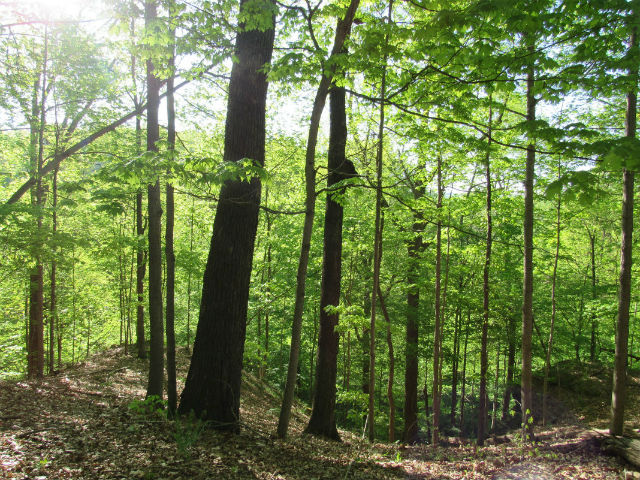 This very cool reptile is the only non-skink native to my home state of Ohio. Although I have encountered them in the Buckeye State, they are much easier to find further south. I saw a few on my recent trip to Carter Caves, Kentucky.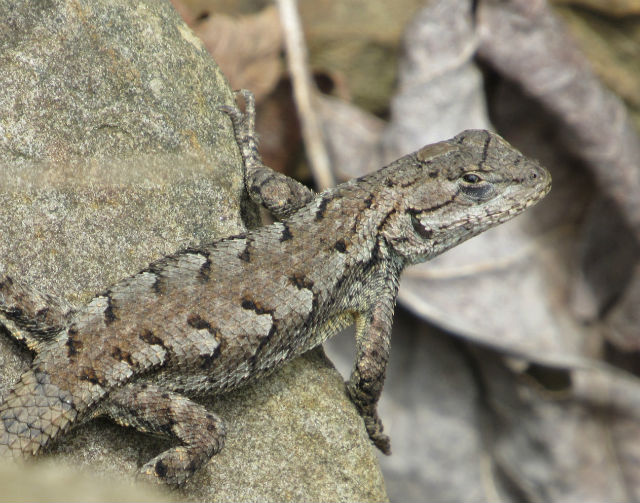 The Eastern Fence Lizard often uses trees as a way to evade capture and like a squirrel, staying on the opposite side of the tree that its pursuer is on.
It found in much of the eastern United States and is somewhat general in its habitat, being found along forest edges (especially on hiking trails or where a field meets woodlands), rock piles, logs, grasslands, stumps and of course wooden fences.
Eastern Fence Lizards belong to a family known as Spiny Lizards and have rough, pointed scales on their backs. Though they are generally earthtone in color, females have patterns of black bands on their backs, while males have patches of blue on their bellies and throats.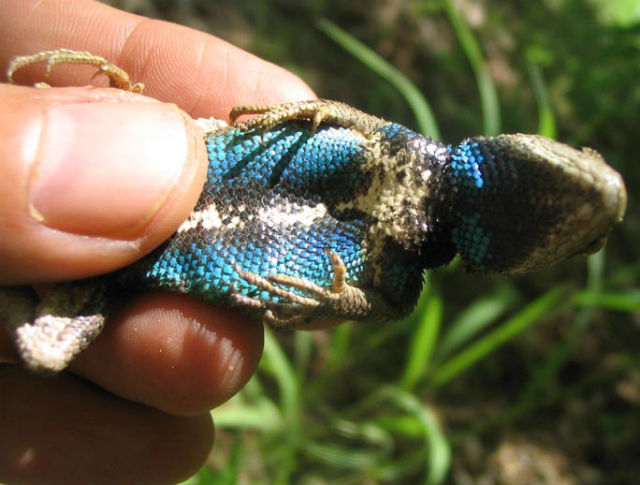 Males ward off other males from their territories with displays of head-bobbing and push-ups; they will also flash the blue scales on their underbellies.
Their main food is insects and other invertebrates. Within the past 70 years, Eastern Fence Lizards have evolved in parts of their range to have longer legs and new behaviors to escape non-native Fire Ants, which are capable of killing and eating reptiles.