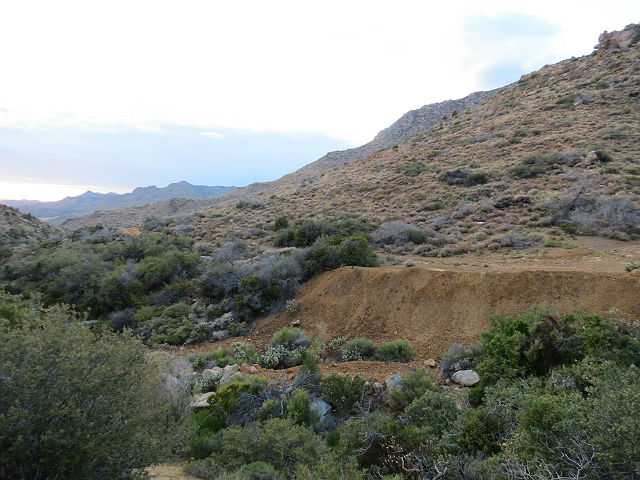 The highlight of my visit to the Mojave Desert was finding a snake I've been in search of for quite some time. One evening while hiking at the base of a mountain, I saw this creature crawling across the dirt trail.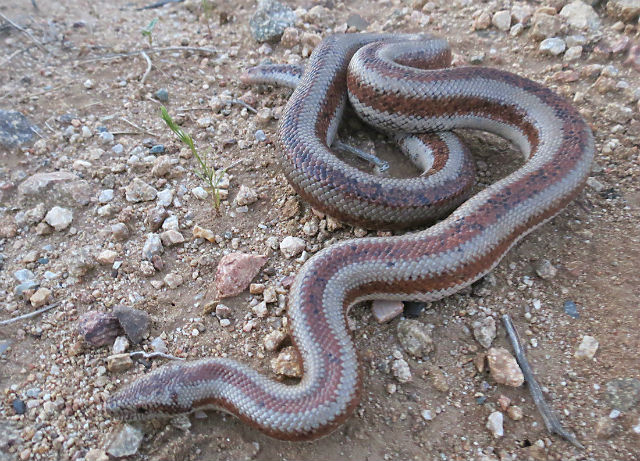 Rosy Boas are one of the two "true" boas residing in the United States, like it's counterpart, the Rubber Boa, it is relatively small, usually under 3 feet in length. These snakes tend to have at least some trace of three longitudinal stripes, one down the center of the back, and two on the lower sides.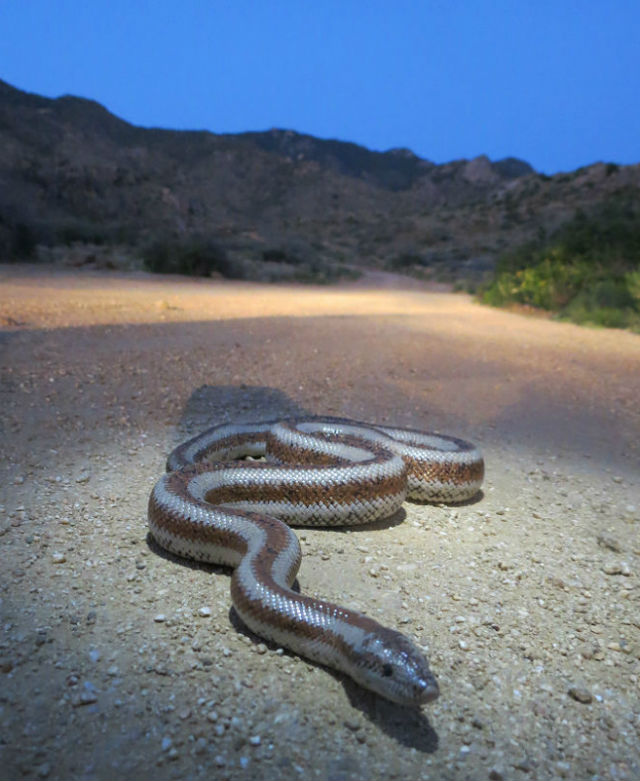 In the United States, it is only found in California and Arizona. The common name is derived from the rosy or salmon coloration that often adorns some populations of these snakes. Like other boas, they produce live offspring (usually about 6).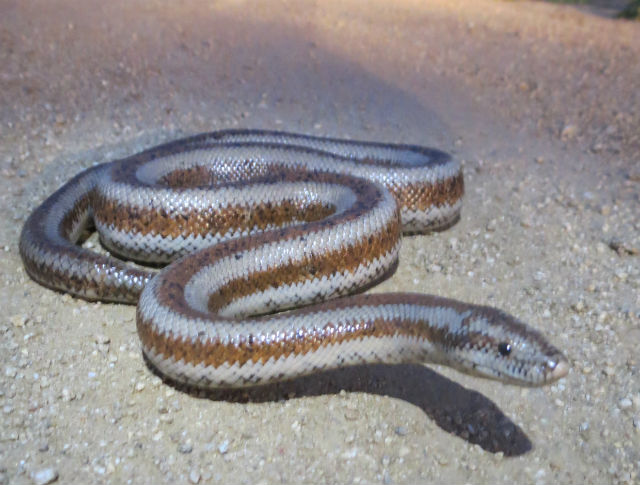 Rosy Boas spend most of their lives hidden beneath rocks and in crevices to escape the elements and natural predators. In the cool of the evening they are often out and about, foraging for small mammals, which they subdue by constriction.
It was awesome to come across this creature and a fine way to conclude my Mojave Desert herping adventure.