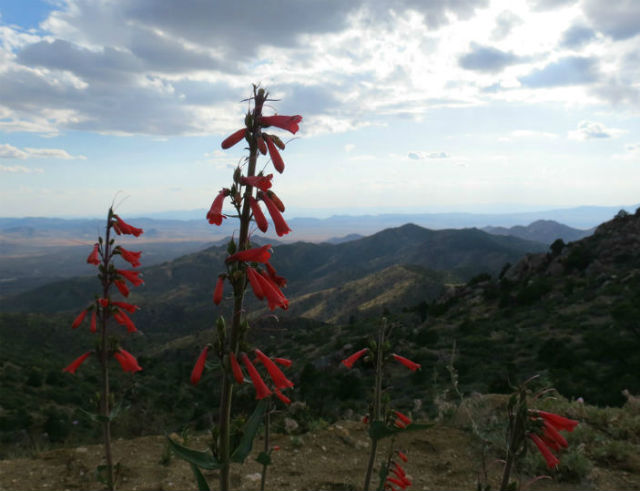 This perennial herb produces several sprawling to erect stems reaching about 3 feet in height. I enjoy seeing the inch-long showy, tubular flowers in shades of bright red when I visit mountains in the Mojave Desert.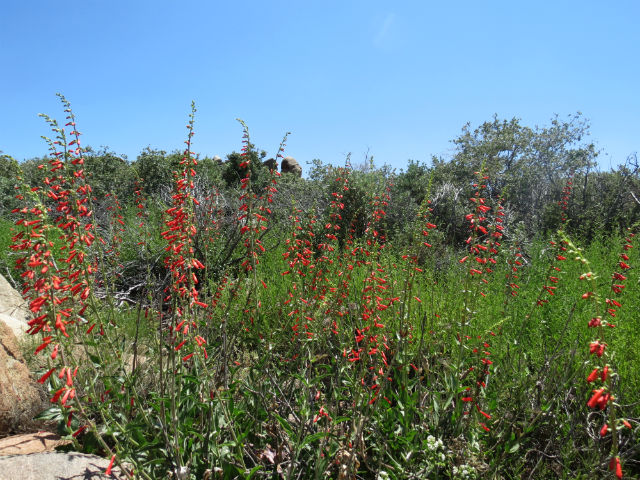 Eaton's Firecracker is native to the western United States from California to the Rocky Mountains, where it grows in many types of desert, woodland, forest, and open plateau habitat. In California it is found primarily in high desert areas.
I usually see it in habitats like dry sagebrush scrub and pine woodlands. It is a type of Penstemon and does best on well-drained soils. I tend to find them in open areas, but they will tolerate semi-shaded conditions.
Its attractive flowers attract pollinators and other insects, which provide a food source for birds and other animals.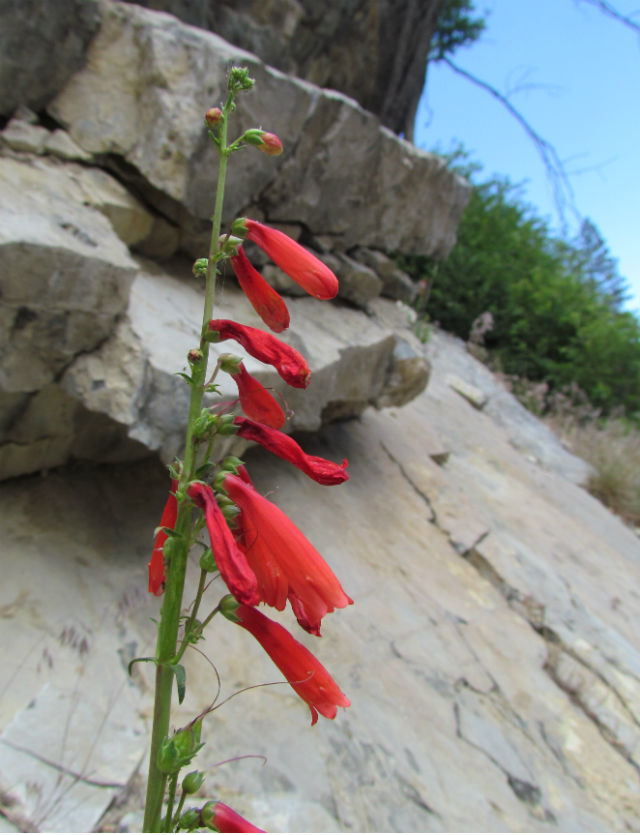 When in bloom, Eaton's Firecracker more than lives up to its name. Its sprays of brilliant color are a bright spot in the desert ecosystem.