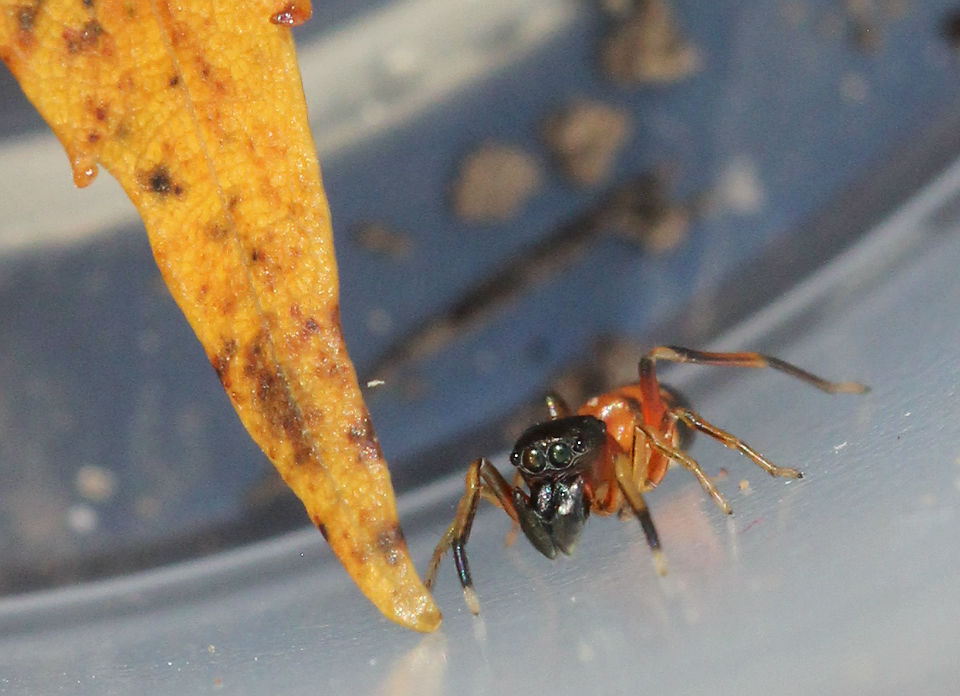 Working in my yard this weekend, a came across this tiny, yet fascinating invertebrate. It's very small size and body shaped more like ant than a spider, at first glance, it may be difficult to tell that this creature is a spider.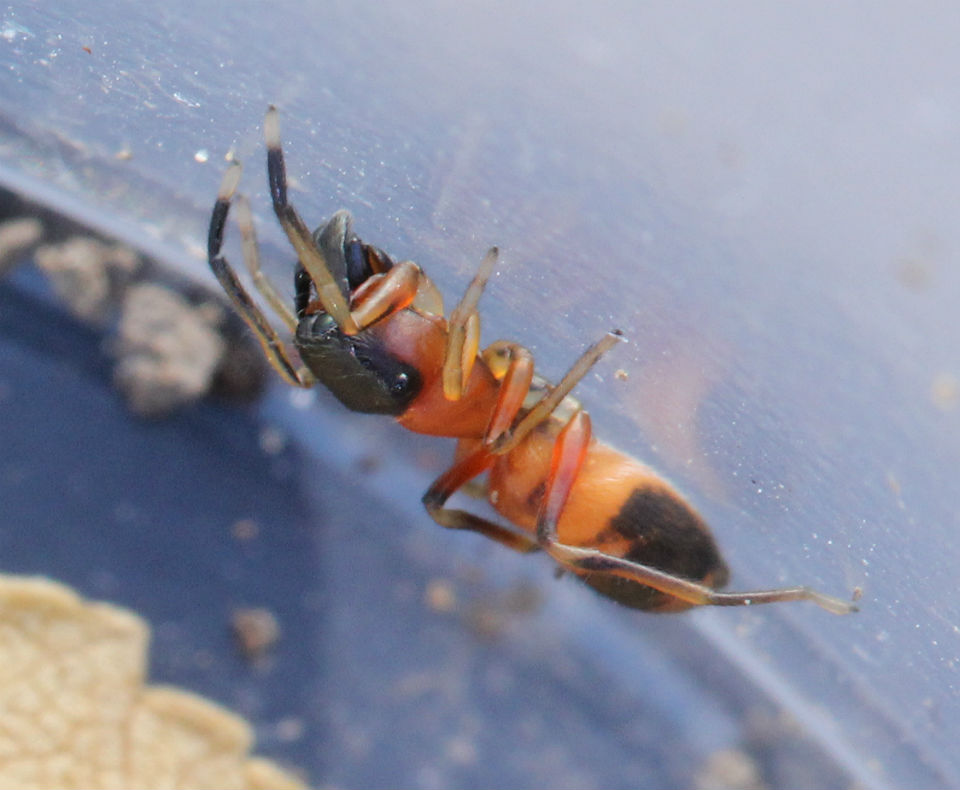 It walks with its front pair of legs raised in the air as if they were antennae, making it tricky to identify it as a spider when first counting legs. The resemblance to ants is a defense against predators. Many types of ants are pungent to taste and are unlikely to become food for larger predators.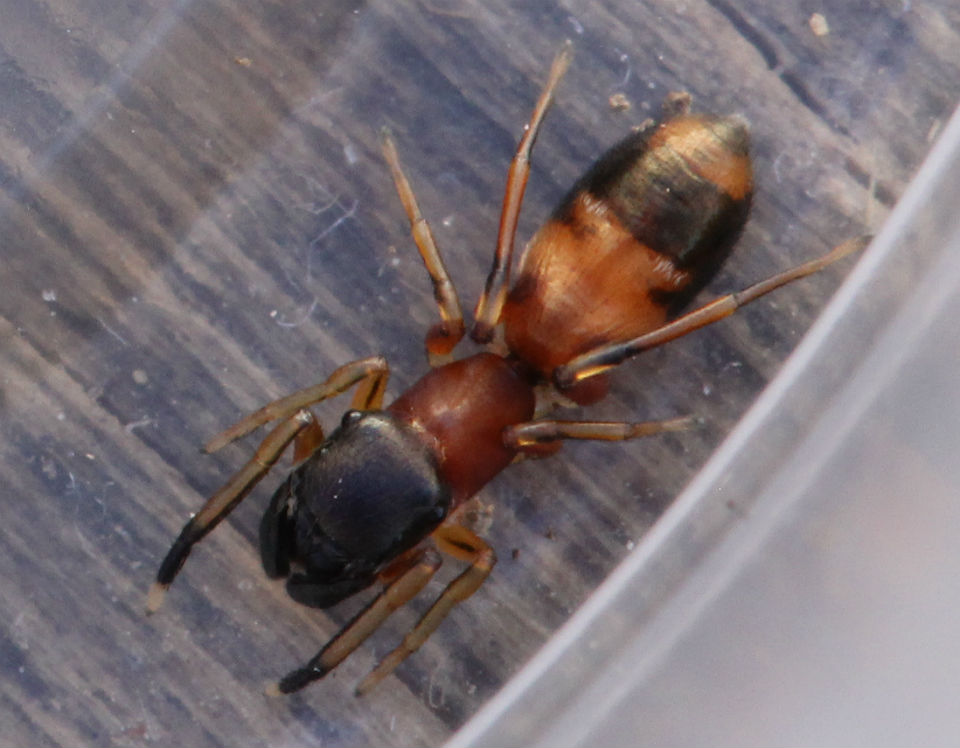 Ant Mimic Spiders often live near ant hills or nests to benefit from the ant's unsavory reputation for tasting bad. They can be found anywhere ants are found: fields, lawns, gardens, woods, on trees and under stones.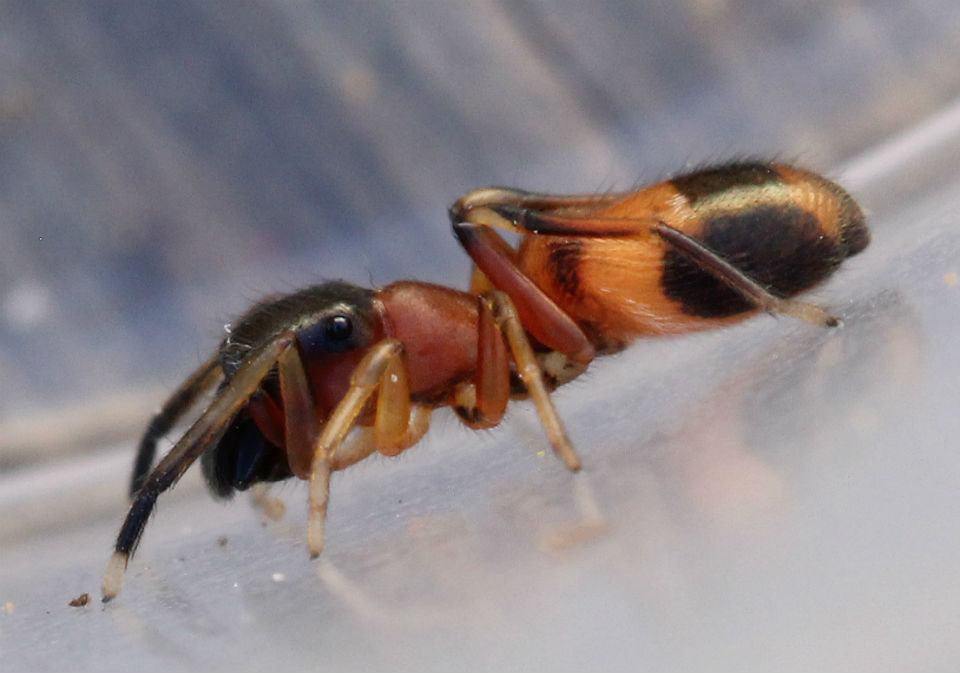 The Ant Mimic Jumping Spider is one of the few species in genus Myrmarachne that is found outside the tropics. Its species name, formicaria means "ant-like" in Latin.