The Green Heron is stocky, dark colored and small for a heron. This crow-sized bird is solitary and secretive.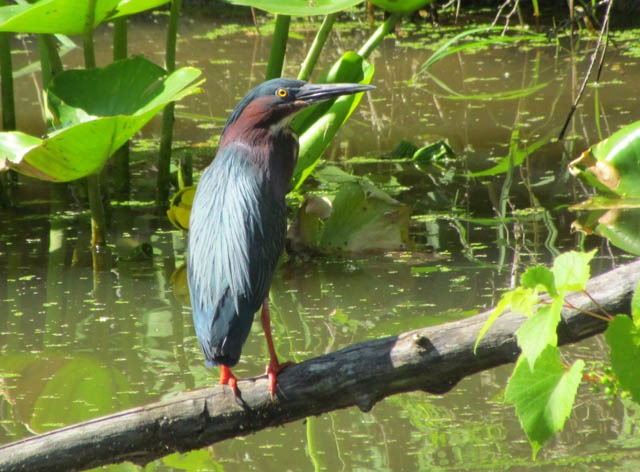 It inhabits small, freshwater wetlands, ponds, and stream-sides with thick vegetation along the edges. I have seen a far number of them on the Ohio & Erie Canal Towpath.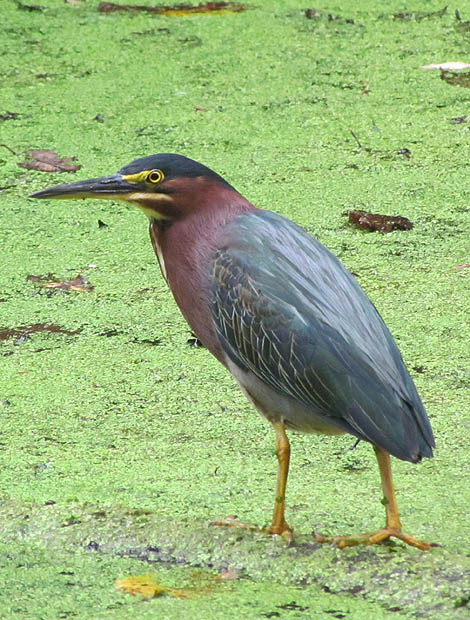 The Green Heron is one of the few birds known to use tools. It will attract prey with "bait" (feathers, small sticks, live insects or berries) that it drops into the water. This hunting technique has earned them the distinction of being placed among the world's smartest birds. This one is using a blade of grass.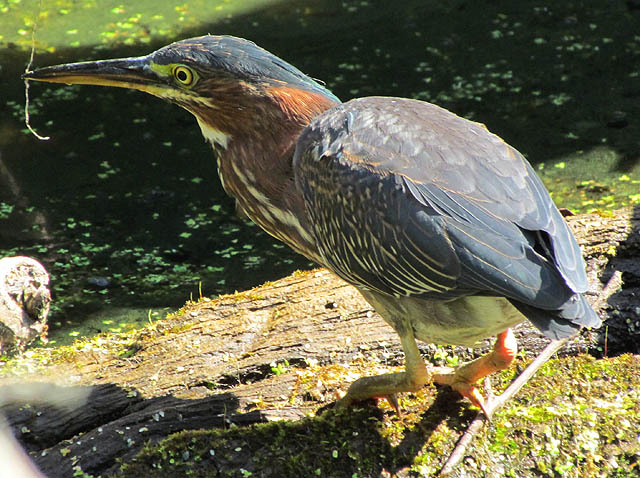 I once saw one of these birds seemly cooperating with a Common Snapping Turtle, herding fish into an area where they could be easily caught.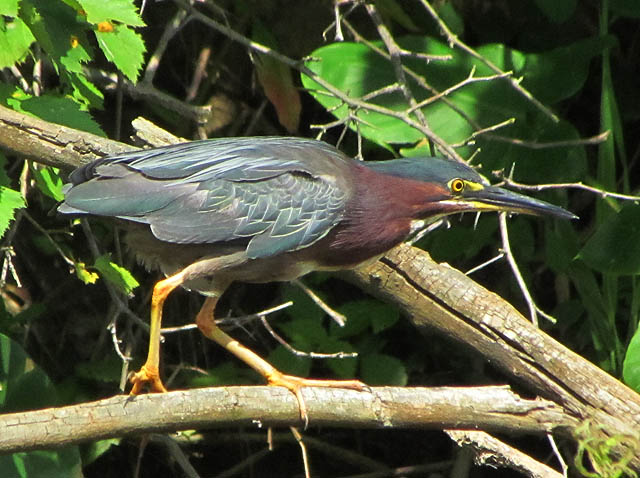 This bird tends to forage from a perch, where it stands with its body lowered and stretched out horizontally, ready to thrust its bill at unsuspecting prey. Fish are its main source of food, though it is opportunistic feeder, also eating frogs, crayfish and large insects.
The Green Heron lays three to six eggs in a nest made of sticks. Both the female and male make the nest. The male gathers the materials and the female constructs the nest.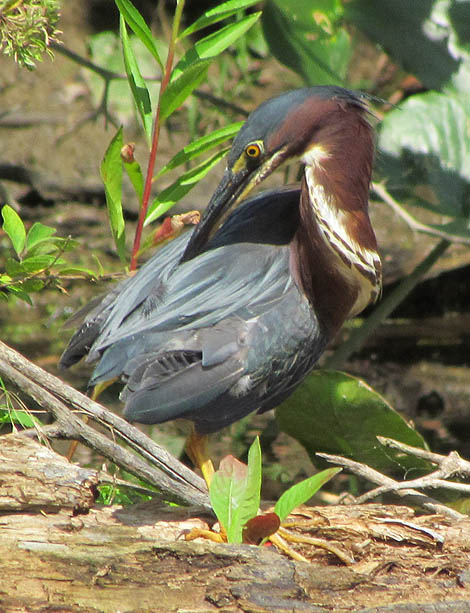 A group of herons has many collective nouns, including a "battery," "hedge," "pose," "rookery" and "scattering" of herons.