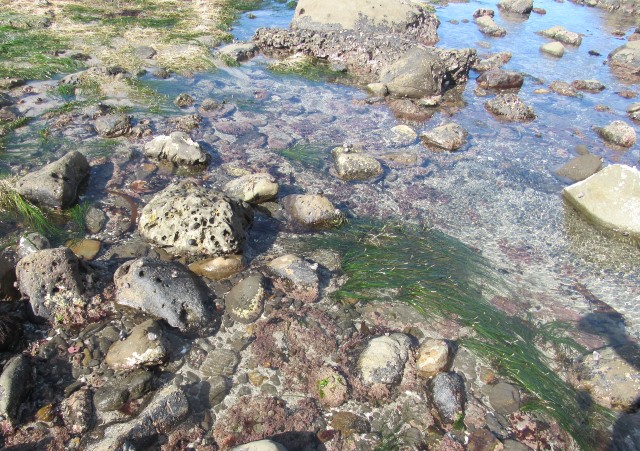 This was a tiny, but super cool find while tidepooling on the California coast. A member of the Porcelain Crab Family, it shares the general body plan of a squat lobster, but their bodies are more compact and flattened – an adaptation for living and hiding under rocks.
These are quite fragile animals and often shed their limbs to escape predators, hence the family name "Porcelain Crab." What struck me the most about this creature was its oversized claws which it uses to defend its territory.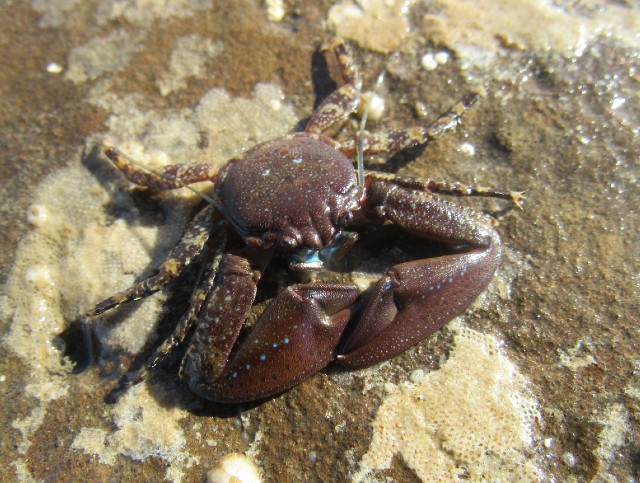 Flattop Crabs are an example of carcinisation, whereby a noncrab-like animal (in this case a relative of a squat lobster) evolves into an animal that resembles a true crab. They can be distinguished from true crabs by the apparent number of walking legs (three instead of four pairs) and the long antennae located on the front outside of the eyestalks.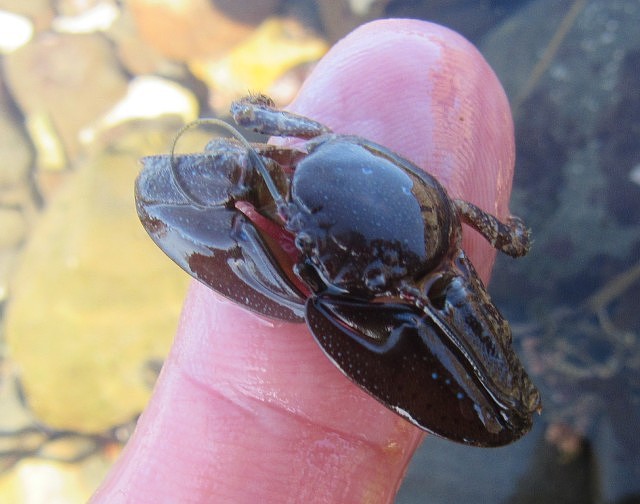 These crustaceans feed by combing plankton and other organic particles from the water using long bristle-like structures on their mouthparts. At a a shell size of less than one inch across, its prey is quite small, mainly consisting of diatoms.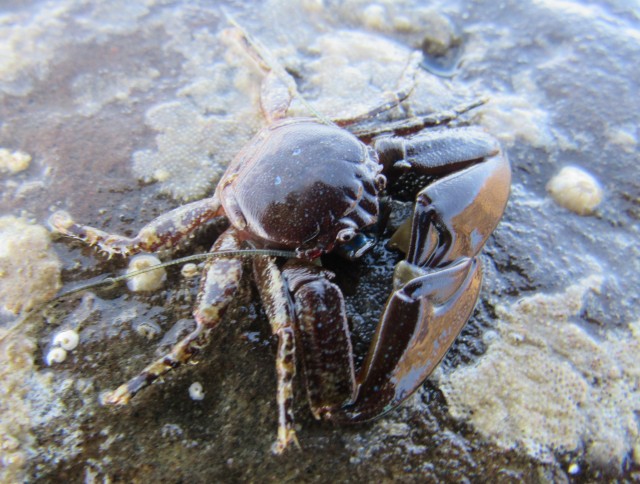 The Flattop Crab can be found in the lower intertidal of sheltered waters. Its range extends from southeastern Alaska to southern California. It prefers areas with strong currents and can be found under rocks, especially those embedded in gravel or sand under seaweed and mussel beds in both exposed and sheltered shores.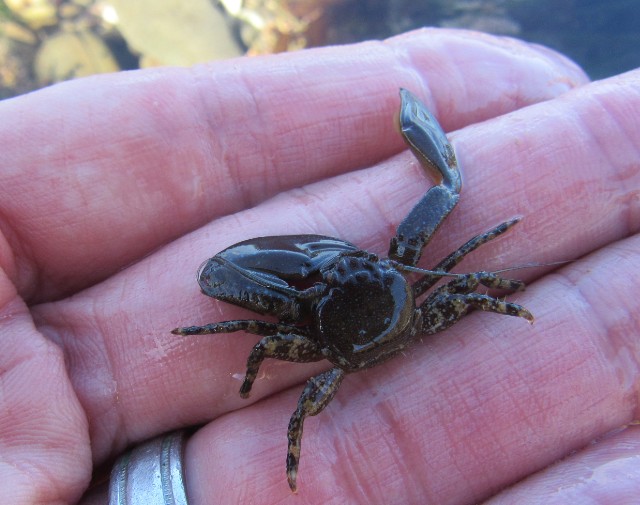 This was an awesome find on my Golden State adventure.