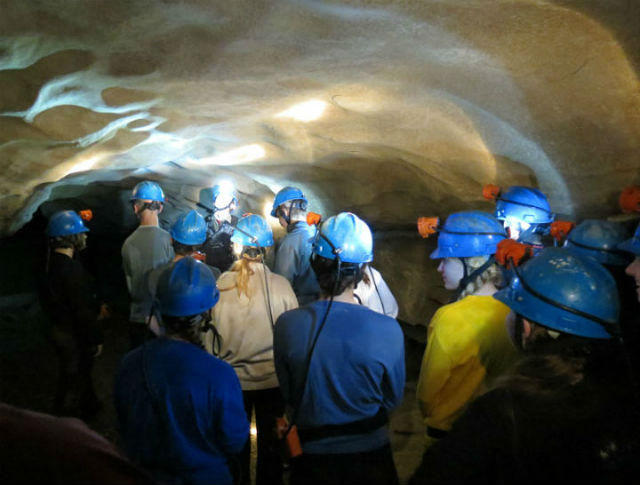 This is a creature that I've only seen while visiting Cater Caves, Kentucky. The Indiana Bat was listed as endangered in 1967. They are vulnerable to disturbance because they hibernate in large numbers in only a few caves.
Other threats to their existence include commercialization of caves, loss of Summer habitat, pesticides and other contaminants, and most recently, a disease known as White-nose Syndrome.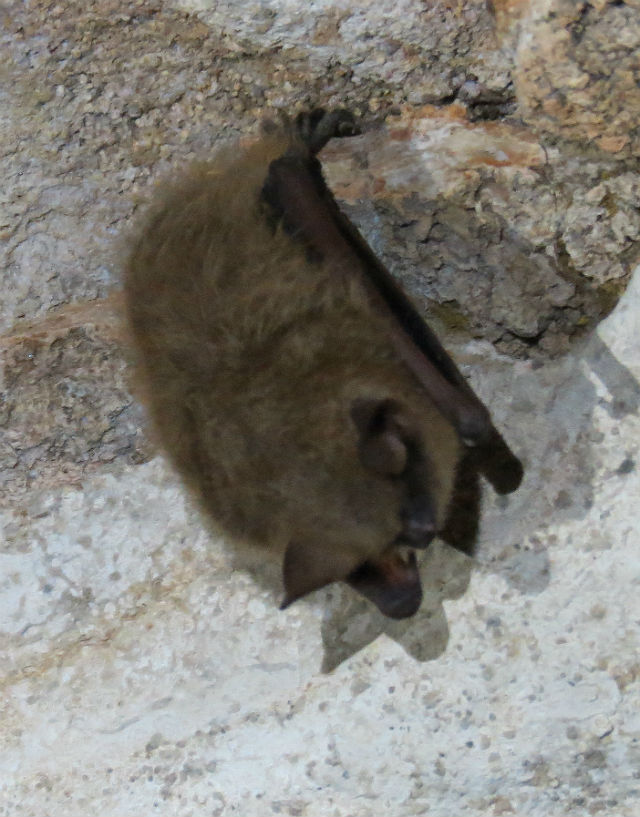 Although in flight they have a wingspan of 9 to 11 inches, Indiana Bats only weigh about one-quarter of an ounce (about the weight of three pennies).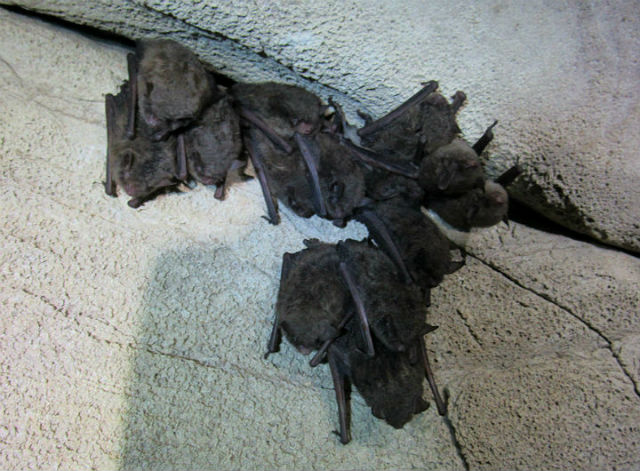 Indiana bats are social and tend to be found clustered in groups. Their average lifespan is 15 years, which is surprisingly long for such a small mammal.
Like other bats in the United States, they are insectivores and feed on beetles, flies, moths and other flying invertebrates. To locate their prey, they utilize echolocation, which is similar to sonar used in ships.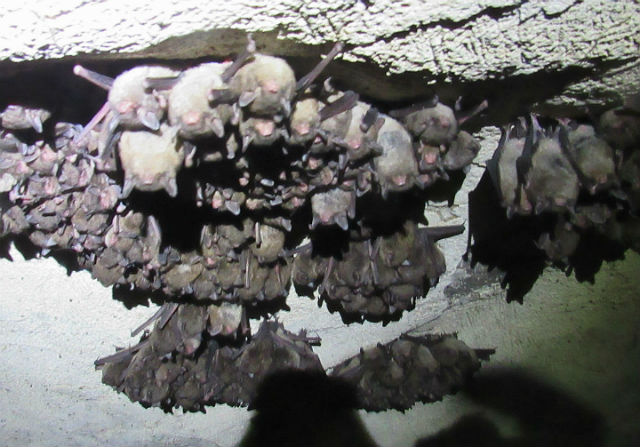 It was neat to see this uncommon and very cool mammal while visiting the Bluegrass State.