I have found these small, slender lizards with long tails in several southeastern states, but most recently in southern Illinois. They range from golden brown to almost black in color, but are most often a coppery brown with a dark stripe running along each side.
Running and hiding under ground cover is the method Ground Skinks uses to escape from predators. I have detected this lizard most often by hearing it before seeing it, as it runs over dry leaves on the forest floor. It seems to prefer open areas in or adjacent to woods.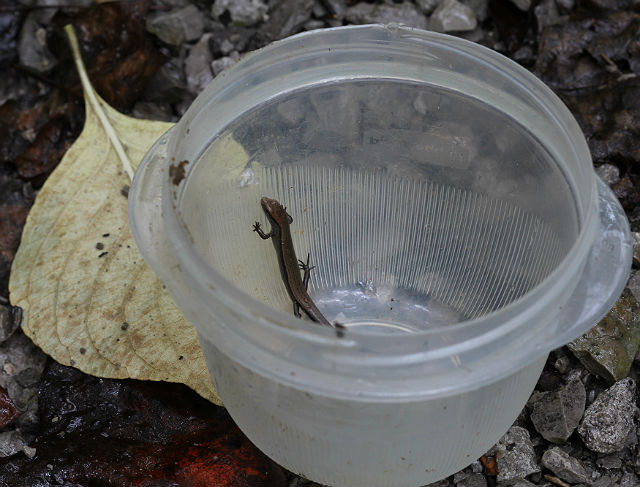 Also known as "The Little Brown Skink," it is one of the smallest reptiles in North America, with a total length of only 3 to 5-1/2 inches. Like most skinks, Ground Skinks have short legs relative to their body length and smooth, shiny scales.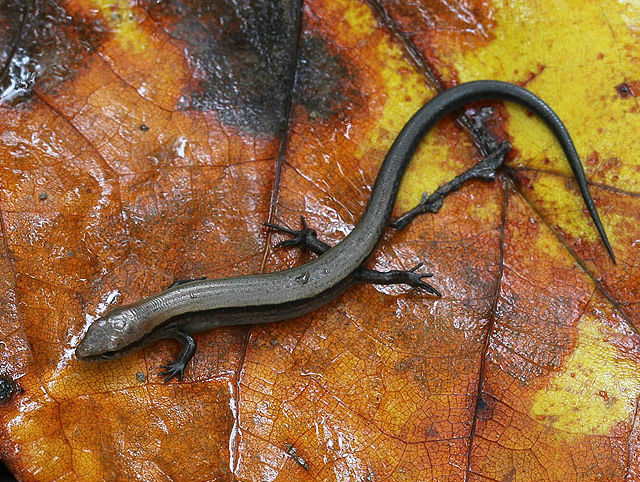 Most people never notice them as they hunt insects, spiders, worms and other invertebrate prey in leaf litter.