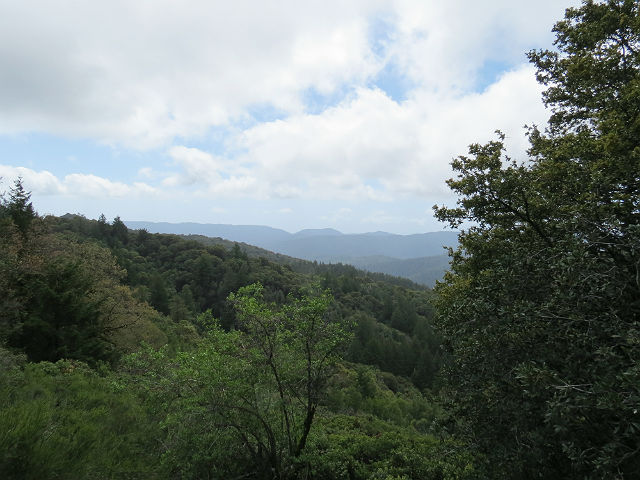 I sometimes come across this colorful and very cool little butterfly while on my visits to California. It it relatively small, with a wingspan of less than two inches.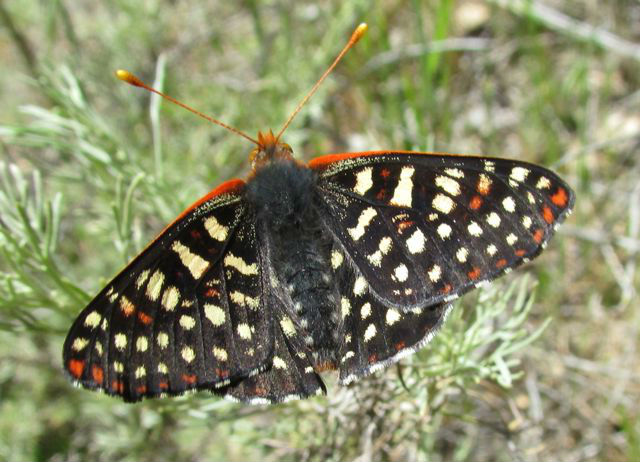 It is a highly variable species, with the wing upper surface being black to dark brown and a characteristic yellow and red checkerspot pattern.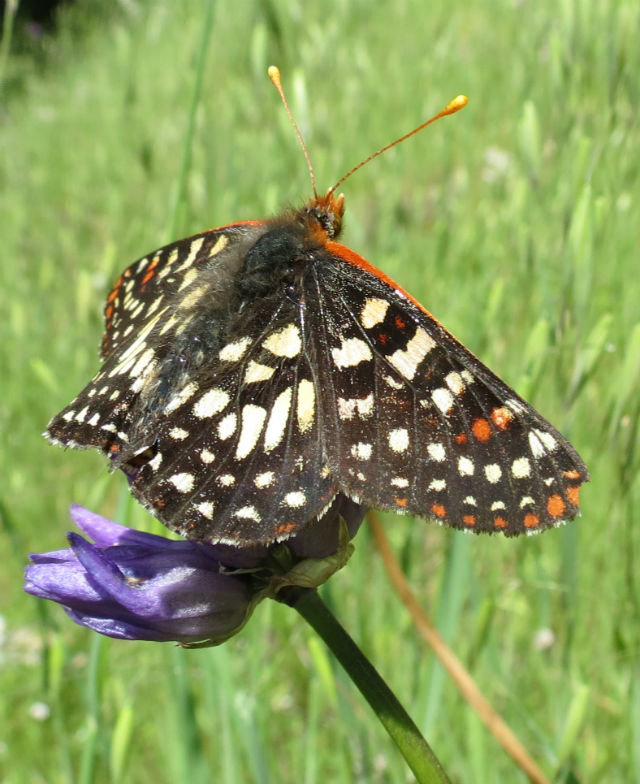 The Chalcedon Checkerspot is widespread in the western mountains from Mexico to Alaska and ranges west to the Pacific Coast. It is a habitat generalist, though I most often see it in open fields.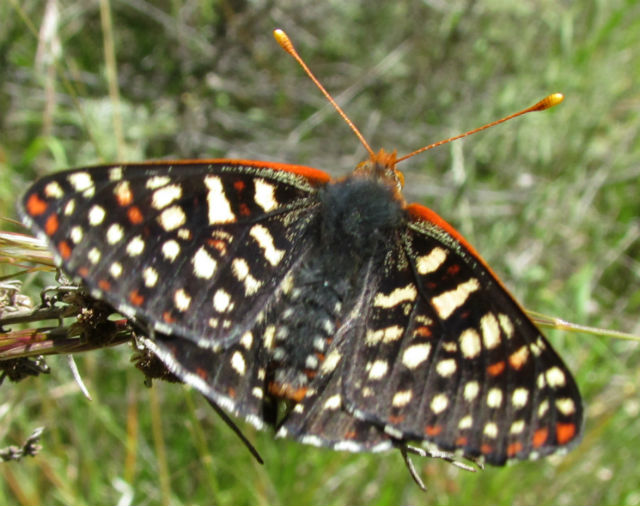 It can also be found in streamsides, forest clearings, sagebrush flats, desert hills and alpine areas. Males often remain perched on their caterpillar host plants, like Monkey Flower, as a strategy to encounter females.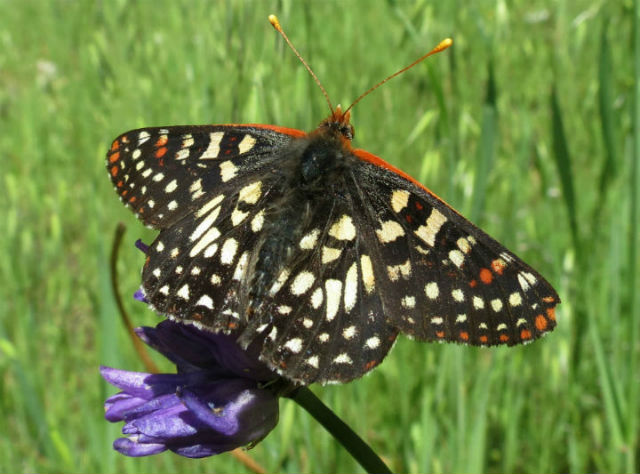 This is an enjoyable creature to see on my visits to the Golden State.