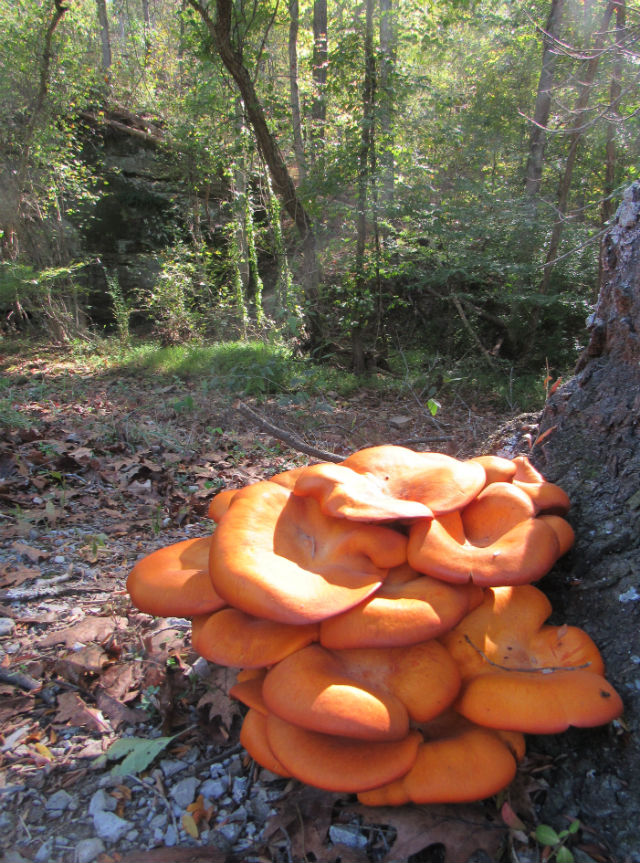 While visiting southern Illinois, it was hard not to notice this organism that often produces its fruiting bodies in abundance this time of year in large clusters on old rotting stumps of hardwood trees.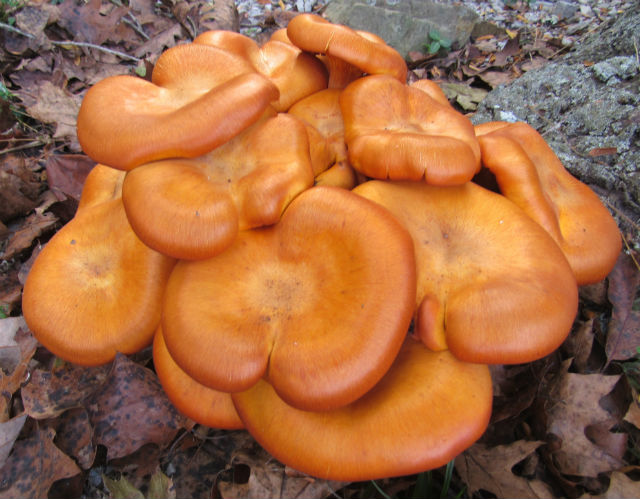 It may get its name bacause it's bright orange, like the pumpkins used to make Jack-O-Lanterns. However, there's another reason for its common name. This fungus actually glows in the dark! Not the whole fungus, but just the gills on the underside of the mushroom.
The yellow-orange to orange cap is first convex in shape, becoming flat and then finally funnel-shaped with a margin that turns downward.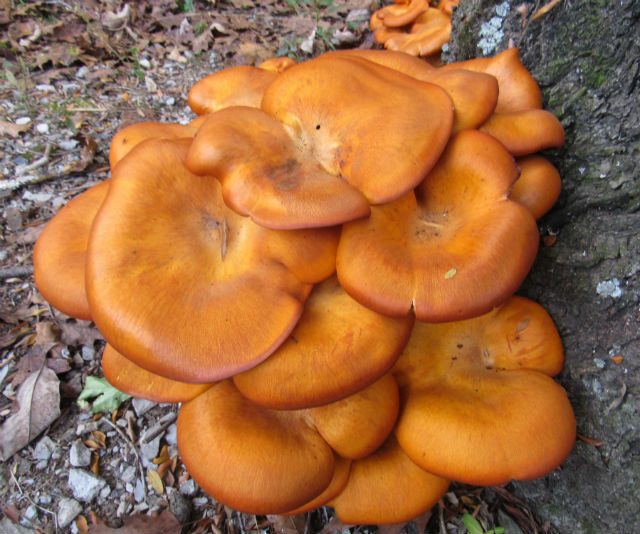 To further add to the Halloween image, Jack-O-Lantern Mushrooms are a trick, not a treat. People sometimes eat Jack O'Lanterns thinking they are Chanterelles, which are edible. The two types of mushroom can look pretty similar, and they bloom at the same time, but unlike Chanterelles, these are distasteful.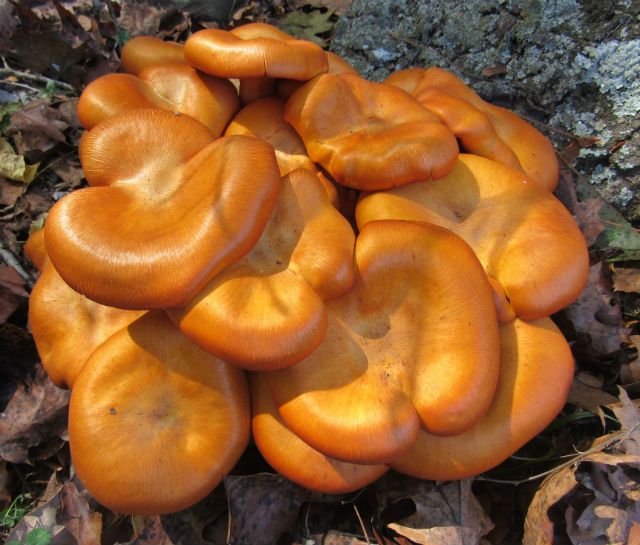 Eating a Jack-O-Lantern Mushroom won't kill you. Nevertheless, it's nice to look at, cool because it glows in the dark and useful because it performs a valuable function that only fungus can do, which is break down dead wood into useable components to be recycled into the forest.