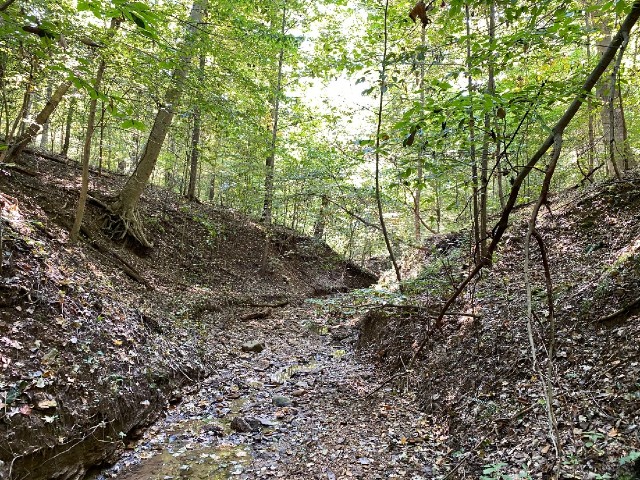 While visiting southern Illinois in October of this year, I came across a few of these fine amphibians while exploring a creek. Southern Two-lined Salamanders are fairly small, usually being three to four inches in total length inches in total length.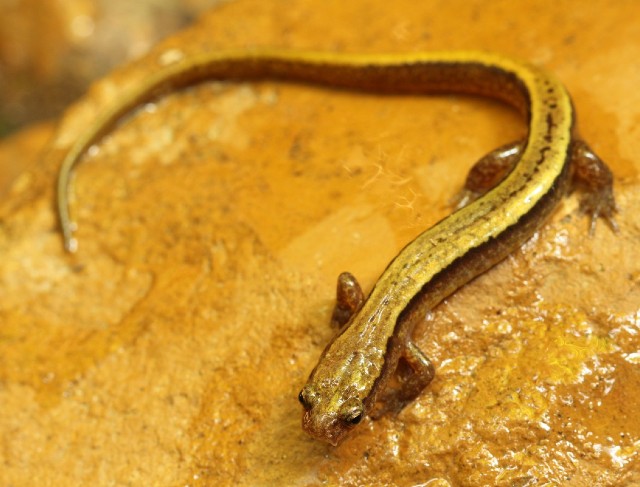 They are tan to light yellow with two distinct black stripes running from their eyes to their tail. This creature is found in moist habitats – most commonly beneath rocks, leaves, and logs along the edges of woodland streams and seeps – but some may occur on the forest floor as well.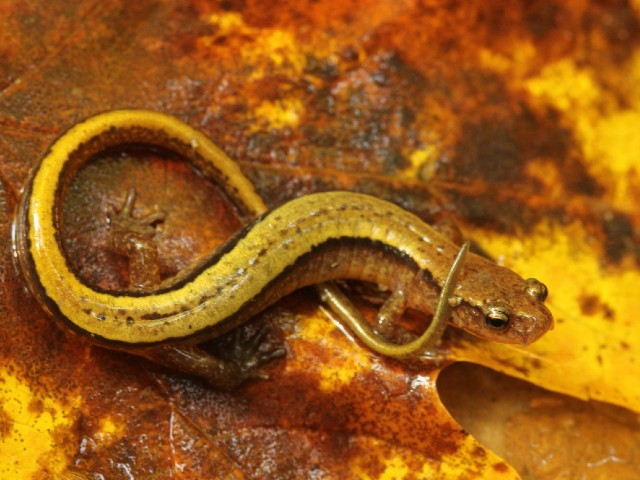 Like most salamanders, the Southern Two-lined Salamander eats small invertebrates like spiders, ticks, earthworms, beetles, millipedes, snails, grubs, flies and ants.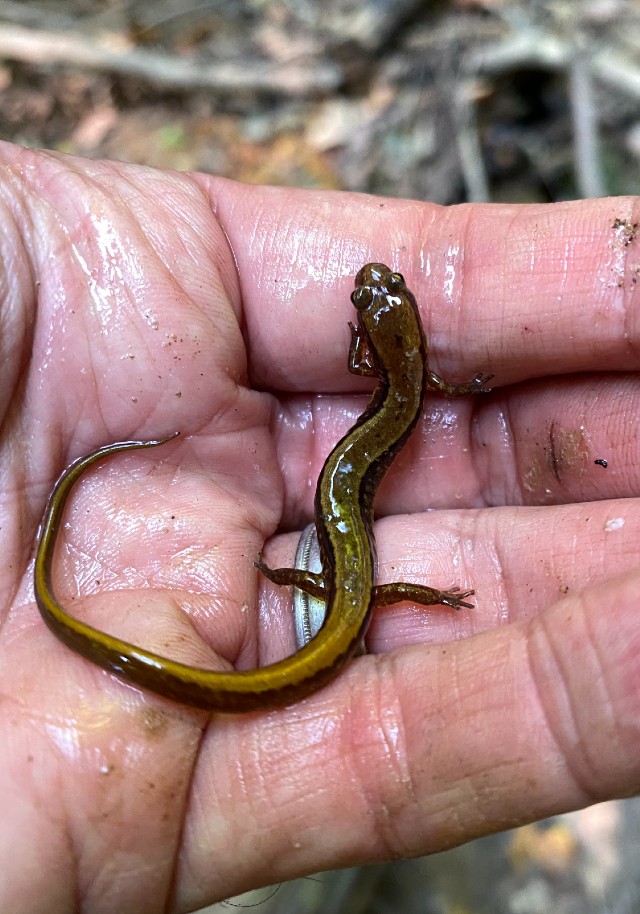 Adults head to breeding streams in late Winter to early Spring. Their eggs are attached under rocks in streams and the female attends the eggs until they hatch in late Spring. Their aquatic larval period lasts from 1-3 years.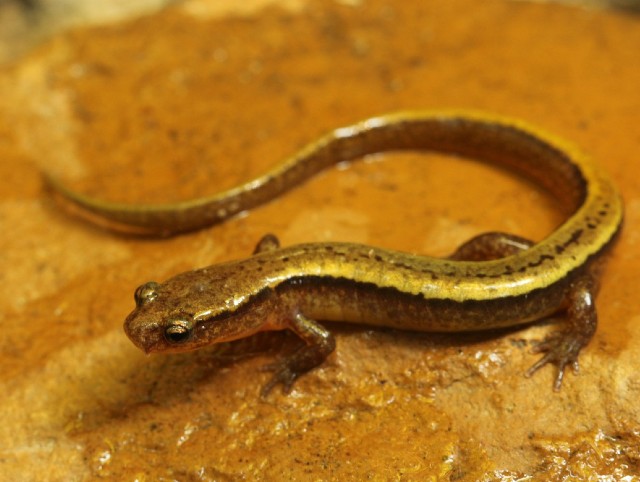 I have Northern Two-lined Salamanders residing in the creek in my backyard, so it was nice to see their southern relatives while herping in the Land of Lincoln.